iPhone's next big shakeup: Apple to remove all buttons from iPhone 15 Pro, Pro Max
Apple is planning to remove all buttons from the upcoming iPhone 15 series. The new design will be limited to the Pro and Pro Max models, and use pressure-sensitive buttons instead.
There have been numerous reports that the upcoming iPhone 15 will have no buttons. A new report, however, has now revealed that Apple will be bringing the new design philosophy only for their flagship models, such as the iPhone 15 Pro and the iPhone 15 Pro Max. 
New reports suggest that there is a good chance that Apple may instead use pressure-sensitive sensors, mounted on the edge of the device.
The first buttonless phone…
Although what Apple is set to do may appear to be a novelty, the first phone with no buttons was introduced all the way back in 2018. The first smartphone without any button was actually from HTC called the HTC U12+.
The concept at that time was really cool, but unfortunately, it did not take off. That is why it will be really interesting to see how Apple actually goes ahead with the concept, and more importantly, will other smartphone manufacturers finally start making smartphones with no buttons. One thing's for sure though – considering Apple's virtually limitless R&D budget, engineering expertise, and Tim Cook's "think different" attitude, Apple might just pull it off.
Less buttons, more features
HTC U12+ used pressure-sensitive sensors, on the edge of the smartphone. Google's Pixel 2, had a similar feature but also had a few buttons. Both of these phones had both pressure-sensitive volume and power buttons as well as a pressure-sensitive sensor which gave the phone's frame the ability to sense how hard you squeeze. Users would have to squeeze their phones to use the features.
The iPhone 15 could be a mix of these pressure-sensitive buttons or a touch-sensitive control like we see on the AirPods.
Other options that Apple has
Apple also has a plethora of options to choose from. Apple already has some experience with "fake buttons." Take iPhone 7's home button and MacBook's trackpad as an example. And, as we mentioned earlier, there are AirPods force sensors, which basically are pressure-sensitive "buttons."
Features that Apple might add to pressure-sensitive buttons on iPhone 15
There are a bunch of features that Apple may add to the iPhone 15's pressure-sensitive buttons. Instead of music controls on the display, Apple may add them to the pressure-sensitive buttons. Furthermore, it may start supporting some gestures, such as launching the camera without unlocking your iPhone 15 possible. Or, it can be used like Samsung's Bixby button, and launch Siri. The best of all though would be if they are used as triggers in a game. 
Read all the Latest News, Trending News, Cricket News, Bollywood News,
India News and Entertainment News here. Follow us on Facebook, Twitter and Instagram.
World
The bill targets Alphabet's (GOOGL.O) Google and Meta's (META.O) Facebook, as well as Amazon.com (AMZN.O) and Apple (AAPL.O), according to Senator Mike Lee's office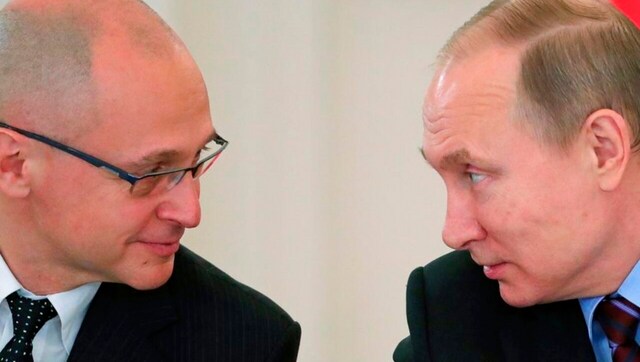 World
The Moscow Times reports that the rumored iPhone prohibition coincides with the Russian government's efforts to wean its citizens away from Western technology by establishing a "sovereign mobile ecosystem" based on the Avrora operating system
Explainers
Over the past decade, the products hit roadblocks. Siri ran into technological hurdles, while Amazon and Google miscalculated how the voice assistants would be used, leading them to invest in areas with the technology that rarely paid off