India tops Snapchat's Digital Well-Being Index, users report having a positive social media experience
India topped Snapchat's Digital Well-Being Index, higher than Australia, France, Germany, UK, and the US. The higher score on the index indicates that social media users feel safer, engaged, and have a higher overall sense of accomplishing something.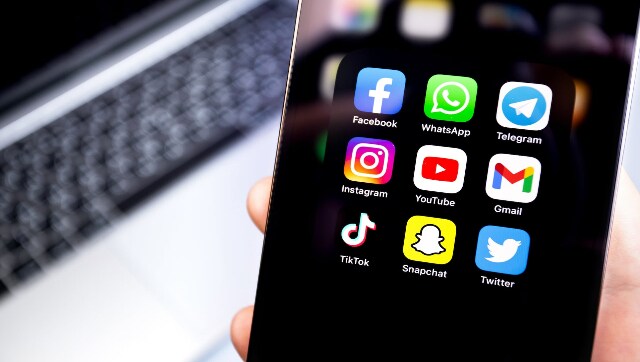 On Safer Internet Day, Snapchat announced that India earned the highest score in their inaugural edition of the Digital Well-Being (DWB) Index. Snapchat says DWB is designed to be an effective measure of the psychological well-being of its users online. 
According to the survey, India had the highest DWBI at 68, indicating a favourable social media experience for Gen Z. India likewise had the highest DWBI among males and females, with a total of 67, further subdivided as parents at 69, Generation Z at 64, and teenagers at 70. Furthermore, 88 per cent of Gen Zs in India believe social media has a beneficial impact on them.
"Today is Safer Internet Day (SID) when, each February, the world comes together to promote safer and responsible use of digital technology, under the 2023 theme: "Together for a Better Internet." On this, the 20th anniversary of SID, we wanted to highlight Snap's commitment to safety and well-being, so we are releasing our inaugural Digital Well-Being (DWB) Index, a measure of Generation Z's online psychological well-being.  Our Digital Well-Being research yielded findings about Gen Z's exposure to online risks, their relationships, particularly with their parents, and their reflections about their activities over the preceding months. " added Jacqueline Beauchere, Global Head of Platform Safety.
The DWB Index was created based on an online survey of 9,000 respondents consisting of Gen Z teens (aged 13-17), Gen Z adults (aged 18-24), and parents of 13-19 year-olds from 6 countries – Australia, France, Germany, India, UK, and the US. 
The initial Digital Well-Being Index for the six regions is 62, which is a rather typical result on a scale of 0 to 100 – neither extremely positive nor very concerning. India had the highest DWBI at 68, while France and Germany both scored lower than the six-country average of 60. Australia's DWBI is 63, the United Kingdom's is 62, and the United States' is 64.
The PERNA model, a version on an existing well-being theory, is used in the index, which includes 20 sentiment statements divided into five categories: Positive Emotion, Engagement, Relationships, Negative Emotion, and Achievement. Respondents were asked to rate their degree of agreement with each of the 20 statements based on their online experiences on any application or device in the last three months.
For instance, under the Engagement category, one statement is: "Got completely absorbed in what I was doing online," and under Relationships: "Was very satisfied with my relationships online."
Each respondent's DWBI score was determined based on their level of agreement with the 20 sentiment statements. Their DWBI ratings were combined into four groups: flourishing (10 per cent), thriving (43 per cent), middling (40 per cent), and struggling (7 per cent).
According to the study, social media plays a significant part in Gen Z's digital well-being, with more than three-quarters (78 per cent) believing it has a positive effect on the quality of their lives. This opinion was considerably greater among teenagers (84 per cent) and males (81 per cent), compared to Gen Z young adults (71 per cent). The perceptions of parents (73 per cent) on the effect of social media were more similar to those of Gen Z adults.
Read all the Latest News, Trending News, Cricket News, Bollywood News,
India News and Entertainment News here. Follow us on Facebook, Twitter and Instagram.
Explainers
TikTok's popular Bold Glamour filter replicates qualities that are typically considered attractive, including a narrow nose, a more defined jawline, and plump lips. The result is abnormally flawless and there is growing speculation that AI might be involved
News & Analysis
Snapchat's creative lenses and effects are the number one feature that helps users enjoy holidays and special events with loved ones, according to the Internet-based market research and data analytics company YouGov.
Explainers
A new research has revealed that since billionaire Elon Musk took over Twitter, the social media platform has seen a 'surge' in anti-Semitic content. The study showed that a total of 3,25,739 tweets from 1,46,516 accounts were labelled as 'plausibly anti-Semitic' from 1 June 2022 to 9 February 2023