Imran Khan as Pakistan PM could be China's biggest ally or headache; Beijing betrays rare nervousness
Imran Khan's polarising election campaign has resulted in the creation of bad blood in Pakistan, and China is nervous that the spillover could affect its grand CPEC project
Bollywood movies are popular in China. Aamir Khan flicks even more so. That could explain why Chinese media has been crying "all is well" and advising Imran Khan, Pakistan PM-designate, to ignore what "western media" is saying on China-Pakistan ties. To make up for its lack of political legitimacy, authoritarian regimes such as China often run a strategy of misinformation, propaganda and denial to control flow of information and retain command.
For instance, when a vaccine scandal recently broke out in China as it emerged that millions of babies were administered 'faulty' vaccines, authorities moved quickly to censor references to the controversy on social media and employed state-controlled media to suggest that the issue was "overblown".
We should therefore perk up our ears when a Chinese Communist Party mouthpiece decries coverage in western media of a possible strain in bilateral ties that may emerge with the formation of a new civilian government under Imran's Pakistan Tehreek-e-Insaf (PTI) party, given the fact that China Pakistan Economic Corridor projects have in the past fallen prey to vituperative political campaign in Pakistan — some of it led by Imran.
Chinese state-run Global Times insists that "conditions that help foster this special relationship have not changed with the rise of Imran and his party". It maintains that "China-Pakistan relations always transcend political changes within Pakistan" and points out that "there have never been any political trials against it (CPEC) in Pakistan". All valid points.
Strategic expert Gao Zhikai of the Centre for China and Globalisation in Beijing was quoted as saying in DailyO that the new prime minister "will be treated as a best friend", while Chinese foreign ministry official said, "We are glad to see the election in Pakistan went through smoothly. We sincerely hope Pakistan can maintain political social stability and focus on development." Not a word, expectedly, on the widespread rigging, army interference and subversion of the democratic process that took place during Pakistan's "dirtiest election in years."
There is no doubt that a strong, bipartisan consensus exists in Pakistan in favour of CPEC as a key driver of economic stability and strategic advantage. The most important entity in Pakistan, its powerful military, is solidly behind Xi's flagship project and ensures its centrality in China-Pakistan ties.
If these fundamentals are constant, what explains China's nervousness in harping on the stability of China-Pakistan ties and sanctity of CPEC projects? A few articles in western media "hyping" up a "change in Pakistan's China policy" should hardly be of concern. But it clearly was. Why?
China is keen to ensure the stability of the $62 billion CPEC, the crown jewel of Xi's ambitious Belt and Road Initiative (BRI). Security of its monetary and political investments is a pressing concern but equally so is the successful rendition of its flagship project that may blunt the debt-trap criticisms that surround the BRI, aid China's geopolitical ambition, link Eurasian arm of 'Silk Road Economic Belt' with Southeast Asian 'Maritime Silk Road' and may even address China's "Malacca dilemma" via overland access to Arabian Sea through Pakistan, as Daniel S Markey and James West point out in their article for Council on Foreign Relations.
It is also expected to upgrade the China-Pakistan bilateral relationship from its moorings in security relationship to a strategic embrace and deepening of socio-economic ties. The success of CPEC, therefore, is as important to China as it is to investment-hungry Pakistan. Given this context, China would love nothing more than to see political continuity in Pakistan so that the CPEC projects are insured against and immune from political interference.
It isn't surprising to note that back in 2016, China was banking on Nawaz Sharif's PML-N government to retain power and smoothen the road for a bunch of projects that were signed in 2015 and involved a network of ports, highways, energy projects and other infrastructures at an investment of billions of dollars spread over a decade and more.
The promise of such high and unreasonable returns may have led more Chinese investors to pump in money but delays, systemic corruption and behavioural issues turned many of these projects unviable. For instance, as the WSJ article elaborates, Pakistani authorities were struggling to secure payments for new Chinese power projects "because of longstanding problems getting Pakistanis to pay their bills".
Meanwhile, the import of machinery and transport equipment for CPEC projects were wreaking havoc on Pakistan's economy. "In the first two years of the CPEC project, up to June 2017, Pakistan's imports of machinery and transport equipment jumped 51 per cent to $15.5 billion," points out Tom Hussain in South China Morning Post.
Coupled with a widening trade deficit (imports at 10 times the volume of exports), profit repatriations and external debt obligations, Pakistan's economy was left with a balance of payment of crisis where it had barely enough forex reserves to cover two months of imports. The State Bank of Pakistan declared in June that forex reserves have declined by over $600 million during the week ending 22 June and left it with $9.663 billion in reserves.
Emergency injection of Chinese funds to the tune of $3 billion at market rates have provided temporary relief but Pakistan may soon need a bailout package from IMF that is likely to result in scanning of the CPEC portfolio and may lead to closure of some projects for unviability, say analysts.
In 2016, Nawaz told the media that China "were waiting for the time when our government would be in power so that they could make this investment," referring to the $46 billion investment made by Xi under CPEC projects. The Chinese had words of praise last year for Nawaz's brother Shehbaz Sharif, the chief minister of Punjab, for speedy execution of projects.
On the contrary, Imran's political posturing over CPEC projects had resulted in skepticism in China over his intentions. In 2016, the PTI chief, then in charge of Khyber Pakhtunkhwa province, had "conveyed his reservations to Chinese Ambassador".
China had to spend political capital in lobbying Imran  though the PTI chief had made it clear that the dispute lay with Nawaz government's handling of CPEC projects, not the projects per se.
Be that as it may, this provides the context of skepticism in Chinese ranks over Imran's trajectory. Pakistan's prime minister-designate has reaffirmed his faith in CPEC as an "employment generator" but his status as a rookie administrator and doubts over his political acumen have persisted — given the fact that Imran is yet to show that he fully understands the dimensions of the problems that face him. His ticket to prime minister-dom was secured through a route of populist angst against corruption, and his simplistic ideas about Pakistan's ailments could add to his challenges.
Critics may point out that he had to adopt many dubious 'electables' in his party to ratchet up seat numbers, and that may tie his hands as a corruption crusader. In any case, the economy of Pakistan cannot be fixed by fixing corruption alone.
To quote author and senior transatlantic fellow with Washington-based think tank German Marshall Fund Andrew Small in War on the Rocks, "Beijing will therefore be watching closely to see whether a government led by Imran and his PTI party has the capacity, the will, and the political space to deal with the growing list of economic challenges that affect China's most prominent connectivity project."
Of immediate interest will be the political challenges facing Imran, given the polarising campaign that he ran. It has resulted in the creation of bad blood. Add to that is the belief of nearly all Opposition parties in Pakistan that the army engineered Imran's win, therefore they may be unwilling to cooperate with the government in areas where the PTI chief might need consensus.
The Chinese will hope that the spillover effect of this political animosity does not affect its grand plan. Herein lies the genesis of Chinese nervousness.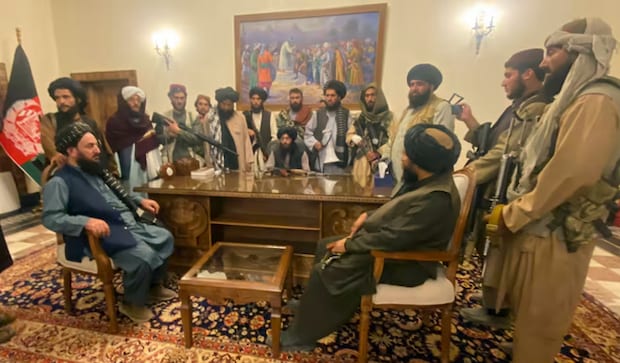 Politics
China's move to provide weapons to the Afghan Taliban threatens to undermine peace and geopolitical stability in the region amid an unstable economic and security situation in Pakistan and chronic violence in Afghanistan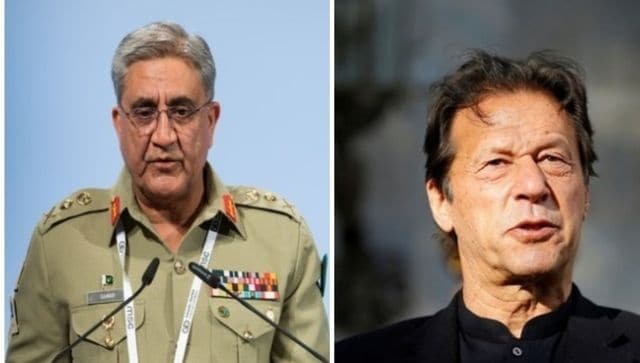 World
Pakistan Tehreek-e-Insaf chairman Imran Khan claimed that former Army Chief General Bajwa had 'sent two brigadiers', who proved Nawaz Sharif was involved in the Panama case
World
Lights were out across Pakistan on Monday after a breakdown of the national grid. Nearly 220 million people were left without electricity. Airports, hospitals and businesses were all hit, which means more losses for the country facing an economic crisis