If Russia did not sabotage Nord Stream, who did?
In an interview to German newspaper Die Zeit, Matthias Warnig, executive director of Nord Stream 2 AG, ruled out Russia being behind the pipeline sabotage
New Delhi: Four months on, the West and the EU continue to point finger at Russia for the Nord Stream pipelines attack, but is Vladimir Putin the brain behind it remains inconclusive. Amid this, Nord Stream Chief made a sensational claim and hinted involvement of a NATO member.
In an interview to German newspaper Die Zeit, Matthias Warnig, executive director of Nord Stream 2 AG, ruled out Russia being behind the pipeline sabotage.
Asked about Moscow's potential complicity in the incident that left both Nord Stream 1 strings and one Nord Stream 2 string severely damaged, Warnig said: "The Russians? No".
Warnig, who has been with Nord Stream AG since it was founded in 2006, provided no definitive answer to who might be behind the incident. When asked whether London might have been behind it, he called it "speculation".
When asked if he thought a NATO member was behind the pipelines attack, Warnig nodded his headed and said: "think about it."
Nord Stream pipelines attack
On September 26, 2022, pressure dropped at both Nord Stream 1 and Nord Stream 2 pipelines running underneath the Baltic Sea. Three separate leaks were recorded off the coasts of Denmark and Sweden, a few dozen kilometers apart.
Both lines of the Nord Stream 1 pipeline were impacted, along with one line of Nord Stream 2.
Nоrd Stream AG is formally a Swiss company and soon after explosions ruptured the pipelines, the US and European officials blamed Russia.
As per reports, investigators have confirmed that the blast were deliberate, but the admiral in charge of the Office of Naval Intelligence, earlier this month, acknowledged there are "still some unknowns", including the perpetrator.
"Obviously, we have a number of investigations underway with different countries taking a look at it," Rear Adm. Michael Studeman said at an Intelligence and National Security Alliance event on January 11.
"The sabotage is confirmed based on what we know so far, but we haven't ruled out any guilty party at this stage of the game. So we're going to have to wait and see what the evidence and where this investigation or series of investigations go, so stand by right now, but we don't know enough to make any conclusions," Studeman added.
Why West is blaming Russia for Nord Stream pipelines attack?
The West believe that Russia is capable of interfering with Nord Stream pipelines infrastructure since it has a number of submarined with special-mission capabilities, including the ability to deploy smaller submersibles to meddle with pipelines.
The Nord Stream pipelines were built to deliver increased amounts of gas to EU markets.
The pipelines attack took place off the island of Bornholm, within the economic zones of Denmark and Sweden. Sweden, Denmark, and Germany launched a probe into the incident but refused to share the results with Russia.
Experts from the Russian energy giant Gazprom were only allowed to investigate the blast site once, in late October.
Ukraine called it a "terrorist attack planned by Russia and an act of aggression towards EU."
Nord Stream chief meets Putin
Warnig has admitted to have held a personal conversation with president Vladimir Putin at start of Russia's invasion of Ukraine on February 24, 2022, and asked him about the goal of the operation, but the leader said it was "state secret".
Read all the Latest News, Trending News, Cricket News, Bollywood News,
India News and Entertainment News here. Follow us on Facebook, Twitter and Instagram.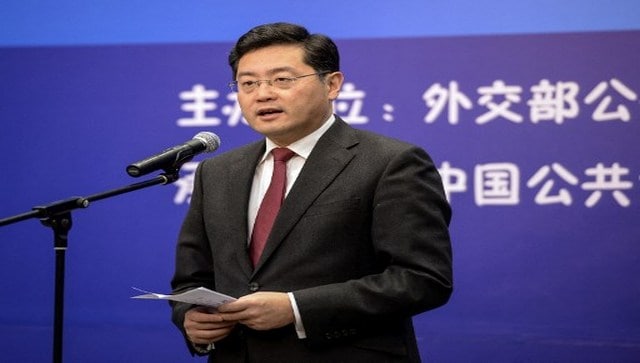 World
China has been criticised by Western countries for failing to condemn Moscow's invasion of its European neighbour, and last month strongly denied US claims that it was mulling arms shipments to support Russia's war
World
President Andrzej Duda said Thursday that Poland would hand over four of the Soviet-made warplanes in the coming days and the rest need to be checked and would be supplied later. Duda did not say if other countries would be making the same move
World
The detained psychologists and therapists are questioned about their political views and were forced to give information about pro-Ukrainian clients by breaching client-doctor confidentiality