WATCH: Huge portion of the Sun breaks off from the surface, swirls around its North Pole
Researchers at NASA were baffled when they saw a piece of the Sun, breaking off from its surface and creating a vortex around its North Pole. Scientists are still trying to understand what impact this event will have on Earth, and when.
Scientists have been perplexed by a new development on the Sun's surface. A massive chunk of the Sun's surface broke off, and formed a tornado-like whirl around its North Pole. Though scientists are still attempting to figure out how this happened, the footage of the event has startled the space community.
Talk about Polar Vortex! Material from a northern prominence just broke away from the main filament & is now circulating in a massive polar vortex around the north pole of our Star. Implications for understanding the Sun's atmospheric dynamics above 55° here cannot be overstated! pic.twitter.com/1SKhunaXvP

— Dr. Tamitha Skov (@TamithaSkov) February 2, 2023

Space weather forecaster Tamitha Skov shared a video sequence to Twitter late last week that shows a huge filament of solar plasma breaking free from the Sun's surface.  
"Talk about polar vortex! Material from a northern prominence just broke away from the main filament & is now circulating in a massive polar vortex around the north pole of our star," she tweeted of the footage, taken by NASA's Solar Dynamics Observatory.
"Over 55° here, the implications for understanding the sun's atmospheric processes cannot be emphasised!"
According to Space.com, this is the first time such a vortex has been spotted, due to the James Webb Space Telescope's exceptional capabilities. While scientists have seen filaments break out from the Sun before, this is the first time they've seen one generate a polar whirlwind.
Scott McIntosh, a solar physicist and deputy director of the National Center for Atmospheric Research in Boulder, Colorado, told Space.com that while he's never seen a vortex like this, he does know that something weird happens once every solar cycle, or 11 years, near the Sun's 55 degree latitude.
More observations of the #SolarPolarVortex reveal it took roughly 8 hours for material to circumnavigate the pole at approximately 60° latitude. This means an upper bound in the estimation of horizontal wind speed in this event is 96 kilometers per second or 60 miles a second! pic.twitter.com/EpHhwdLeDs

— Dr. Tamitha Skov (@TamithaSkov) February 4, 2023

According to McIntosh, the most recent prominence is similar to a "hedgerow in the solar plasma" that arises in the same position near the sun's polar crown every 11 years. The ejection of solar material, sunspots, solar radiation, and solar flares vary over this time period.
"It originates at 55 degrees latitude once every solar cycle and begins to march north to the solar poles," McIntosh said to Space.com. "It's pretty strange. It raises a lot of 'why' questions. Why does it only migrate towards the pole once before disappearing and reappearing three or four years later in the same region?"
Read all the Latest News, Trending News, Cricket News, Bollywood News,
India News and Entertainment News here. Follow us on Facebook, Twitter and Instagram.
Business
Lynas Rare Earths is going to provide Japan with up to 65 per cent of the dysprosium and terbium, produced at the Mount Weld mine in western Australia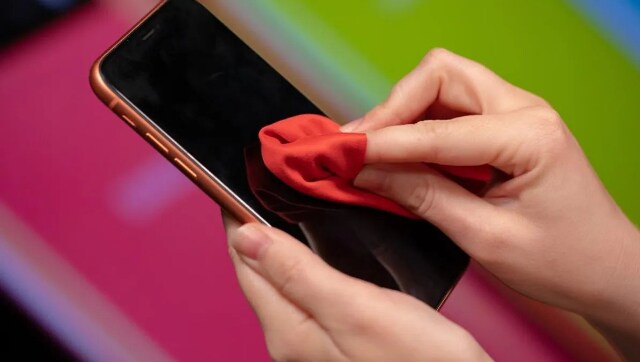 World
Your smartphones may look all clean and shiny but they are as dirty as your toilet seat and are laced with colonies of the E.coli and S.aureus bacteria. This becomes even truer if you have carry your smartphone to the bathroom for any reason.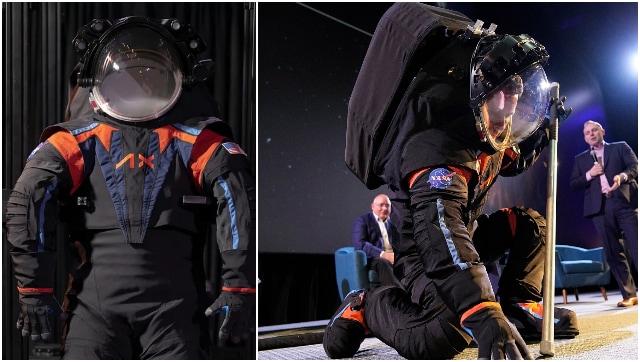 World
For decades, NASA astronauts have used the same fundamental spacesuit design and the same technology. For 2025's Artemis III mission to the Moon, astronauts will be using a new space suit with lots of new tech, that has been developed by Axiom Space.