Hindu shopkeepers assaulted in Pakistan for violating Ramzan ordinance
The police officer thrashed Hindu restaurant owners including Hindu men who were reportedly preparing biryani for delivery orders in the local market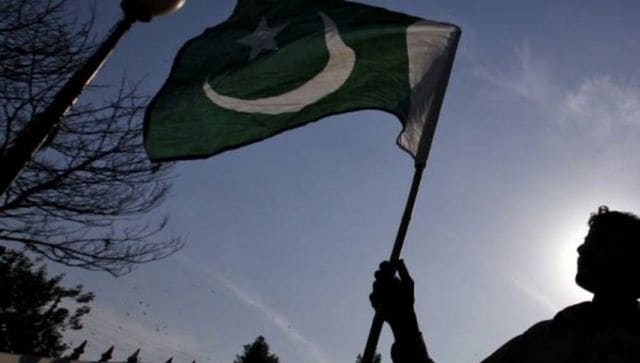 Islamabad: Hindu shopkeepers were assaulted in Bahawalpur Division in the Punjab province of Pakistan for allegedly "violating the Ramzan Ordinance" for preparing food for delivery, Pakistan based The Express Tribune newspaper reported.
The police officer in a video that went viral on social media, was seen roaming the Ghotki district with a stick in his hands.
The police officer thrashed Hindu restaurant owners including Hindu men who were reportedly preparing biryani for delivery orders in the local market.
"I swear that I belong to the Hindu community, and he is taking away food. We do not run the dining service indoors during Ramzan," a man who was arrested by the police said.
The SHO, however, publicly forced the Hindu restaurant owner to take an oath on his sacred book.
He tortured, harassed, manhandled, and arrested more than one dozen people including Hindu shopkeepers after physically assaulting them, The Express Tribune newspaper reported.
The Sindh Human Rights Commission (SHRC), after the video went viral, took notice and wrote to the deputy inspector general (DIG) Sukkur and senior superintendent of police (SSP) Ghotki to take action against the police officer.
"The act is a violation of fundamental rights of citizens regardless of their religion and beliefs and goes against Article 20 of the Constitution of Pakistan, which guarantees the freedom to profess and manage religious institutions," a letter issued by the SHRC stated.
It added that the SHO's behaviour was against the landmark judgment by former chief justice Tassaduq Hussain Jillani on minority rights, issued on June 19, 2014.SHRC Chairperson Iqbal Detho asked senior police officials to probe into the matter and take action against the SHO.
Station House Officer (SHO) Kabil Bhayo of the Khanpur police station has been suspended.
According to The Express Tribune, it is important to note that the Ramazan Ordinance states that only people who are obligated to fast under the tenants of Islam are barred from eating, drinking, and smoking in public places during fasting hours in the month of Ramazan.
Read all the Latest News, Trending News, Cricket News, Bollywood News,
India News and Entertainment News here. Follow us on Facebook, Twitter and Instagram.
also read
World
While the notice issued by the High Commission to its staff cites "low enrolment" for shutting down the school, many reports suggested that the unprecedented step was attributed to the financial crisis that Pakistan has been facing
World
A number of members of PTI announced quitting the party following the crisis that ensued on May 9
India
Punjab Governor Banwarilal Purohit on Thursday slammed Pakistan for pushing drugs into India and pitched for conducting "one or two surgical strikes" against the neighbouring country to teach it a lesson