Half a million Russian troops ready for major offensive to mark 1st anniversary of invasion: Ukraine defence minister
Ukraine Defence Minister Oleksii Reznikov said Russia's major offensive is expected to be concentrated in two areas - country's east, which has seen heavy fighting over recent weeks; and the south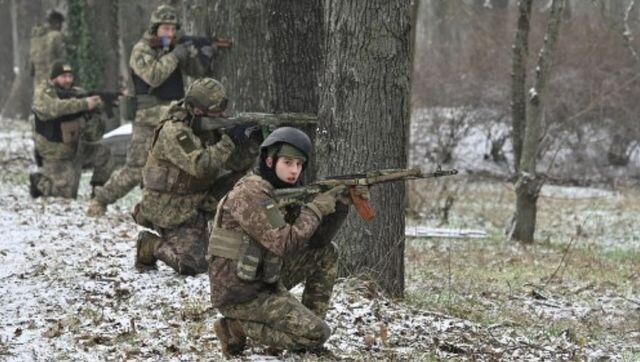 Kyiv: Russia is preparing a major offensive against Ukraine that could begin as early as 24 February – one year anniversary of invasion, Kyiv's defence minister Oleksii Reznikov said.
The Ukrainian minister, who is on a trip to France, claimed that Russia had amassed thousands of troops and could "try something" to mark the anniversary of the initial invasion last year.
'We do not underestimate our enemy'
Reznikov claimed that number of Russian troops at the border has increased close to 500,000, which was about 300,000 in September last year.
He warned that Russia would call on a large contingent of mobilised troops.
"We do not underestimate our enemy," Reznikov told French BFM network, adding, "Officially, they announced 300,000, but when we see the troops at the borders, according to our assessments it is much more."
Targets of Russia's new major offensive
Reznikov said that Russia's major offensive is expected to be concentrated in two areas: Ukraine's east, which has seen heavy fighting over recent weeks; and the south.
"We think that, given that [Russia] lives in symbolism, they will try to try something around 24 February," he said.
Reznikov was on a visit to France to meet President Emmanuel Macron and secure the purchase of air defence radars.
The Ukrainian defence minister was also lobbying European nations to send F-16 fighter jets to his war-torn country.
Is Ukraine ready for Russia's major offensive?
Reznikov said that Ukraine's commanders would seek to "stabilise the front and prepare for a counter-offensive".
"I have faith that the year 2023 can be the year of military victory," the Ukrainian defence minister said, adding that forces of his country "cannot lose the initiative" they have achieved in recent months.
Reznikov's comments came as Ukrainian intelligence alleged that Russian President Vladimir Putin has ordered his forces to seize Ukraine's Donbas region before the spring ends.
Secretary of Ukraine's National Security and Defence Council, Oleksiy Danilov, also warned last week that Russia was gearing up a wave of offensives to mark the anniversary of the 24 February invasion.
He further claimed Russian troops had been given the task of going "beyond the borders" of the eastern Donetsk and Luhansk regions.
For the unversed, Donetsk and Luhansk make up the Donbas, a region bordering Russia that Putin identified as a goal for takeover from the war's outset.
On Wednesday, Ukraine's Deputy Defence Minister Hanna Malyar said that Russian troops are "actively trying to reach the borders of Donetsk and Luhansk regions."
"Our soldiers defend every centimetre of Ukrainian land," Malyar said.
'Situation has become tougher'
In a video address on Wednesday, Ukrainian President Volodymyr Zelenskyy said Russian forces were trying to make gains that they could show on the February anniversary of their invasion.
"A definite increase has been noted in the offensive operations of the occupiers on the front in the east of our country. The situation has become tougher," Zelenskyy said.
In a social media post, the Ukrainian president said, "The only way to stop Russian terrorism is to defeat it by tanks, fighter jets, long-range missiles."
Read all the Latest News, Trending News, Cricket News, Bollywood News,
India News and Entertainment News here. Follow us on Facebook, Twitter and Instagram.
World
Chinese president Xi Jinping is in Russia to meet his 'good old friend' Vladimir Putin. The two are expected to discuss a host of issues, including the war in Ukraine. Xi is likely to play peacemaker and reiterate Beijing's proposal to settle the conflict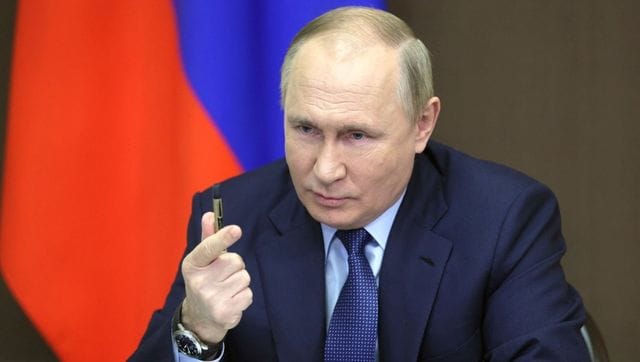 World
Vyacheslav Volodin, an ally of Putin's, said that Russian legislation should be amended to prohibit any activity of the ICC in Russia and to punish any who gave 'assistance and support' to the ICC
World
"As a whole, our interaction on the international scene undoubtedly contributes to strengthening the fundamental principles of the world order and the multipolar system," Vladimir Putin said