H4 EAD: Donald Trump government misses 'deadline' to decide on work permits for H1B workers' spouses but tension continues to run high
The Trump government's Department of Homeland Security has 'missed' its self imposed deadline of end June 2018 to make its position known on whether spouses of H1B workers in the US will be allowed to continue working for pay or not but this does not mean the worries of the H4 community disappear. That's not going away.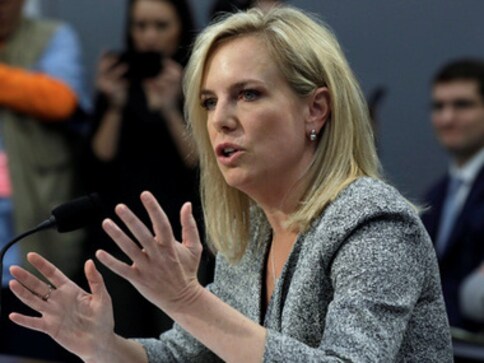 New York: The Donald Trump government's Department of Homeland Security has missed a court mandated June 'deadline' to make its position known on whether spouses of H1B workers in the US will be allowed to continue working for pay or not but this does not mean the worries of the H4 community disappear. That's not going away.
Work permits for spouses of H1B workers goes by 'H4 EAD' - short for H4 employment authorization document.
H4 EAD - an Obama era regulation which opened the floodgates for H4 dependents of H1B workers to get work authorizations continues to hang by a thread. In the 27 years that the H4 visa has existed, it's only in summer of 2015 that a certain subset of H4 visa holders (whose H1B spouses had applied for green cards) were allowed permission to pursue paid work in the US. For everybody else on an H4 visa before 2015, paid work was out of question.
Two broad approaches dominate every time the US government pushes out a decision on the H4 EAD's fate: That the H4 work permit is alive and well or that the H4 work permit hangs by a thread. Both statements are accurate depending on your optimism quotient. The 'deadline' that's being talked about is not a deadline the government imposed on itself, it was part of a 90 day timeframe in an ongoing court case that challenges the premise of the the H4 EAD.
So, what's really going on with the H4 EAD? A lot, actually, if you go by the anxiety in the H4 community.
"Kya hoga?" (what will happen?) Ruchi asks over the phone from the US MidWest when we call her about this ongoing wait for a policy decision.
Kya hoga is the state of play, notwithstanding that the DHS has not yet put out a proposed rule change.
H4 spouses we spoke heavily discount the notion that all is well with their EAD simply because the government has missed a deadline.
"Oh that's happened several times. In this year itself, it's happened twice - once in February and once again now", says Ruchi.
That's about right. Veterans of the H4 EAD treadmill don't measure out their troubles in weeks and months, they've been dealing with uncertainty for years. Their concerns are not about a missed deadline or two by the government - it's the more lethal effect of a simple rule change that can bring their work lives to a screeching halt.
Note that the H4 EAD was born of a rule making process and it is not hard coded via legislation, unlike the H1B.
Given the state of political gridlock, legislative change is a lot of talk and very little action but federal rule making is a low-difficulty game changer that's a bunch of bureaucrats working in sync can pull off at any time. Just like the screw tightening around the H1B that's going on for the last 18 months at a frenetic pace.
As of this moment, we know that the plan for a proposed rule change on H4, published as a to-do in the government's Spring agenda, has not reached the Office of Management and Budget. Read this text carefully and you find that there's no 'deadline' here. All it says is this: "On February 25, 2015, DHS published a final rule extending eligibility for employment authorization to certain H-4 dependent spouses of H-1B nonimmigrants who are seeking employment-based lawful permanent resident (LPR) status. DHS is publishing this notice of proposed rulemaking to amend that 2015 final rule. DHS is proposing to remove from its regulations certain H-4 spouses of H-1B nonimmigrants as a class of aliens eligible for employment authorization."
There's more to this than just policy - there's an ongoing lawsuit Save Jobs USA versus Department of Homeland Security (DHS) which has challenged the H4 EAD almost from the day it came into being. The petitioners have pushed harder after the new US government came to power. See all court documents here.
On this front, the court ordered on 21 February 2018 to hold the case in abeyance and asked DHS to report back in 90 days on the H4 EAD proposed (removal) rule-making. That's how the June dateline entered the H4 EAD storyline.
On 23 May 2018, DHS filed its most recent update saying the proposed rule (to revoke H4 EAD) in "final clearance" and will be sent to the OMB for review. DHS reconfirms, in the same filing, that its plans on the H4 EAD remains "unchanged".
A report in The Economic Times claims there's a rethink going on. In parallel, it's also true that the DHS has been overwhelmed in recent weeks by the family separation crisis and that took precedence over everything else. Most important, the government's spring agenda which announced a possible rule change did not set any deadline.
Understandably, H4 visa holders remain a worried lot. They are advocating harder, sweating the details, meeting lawmakers and organizing rallies in major American towns and cities but behind it all, the gnawing unease of "kya hoga?" refuses to be subdued.
World
The former president's insistence on leading the party 'affects every member,' a veteran Republican fundraiser said
Arts & Culture
There were electronic tickets with timed entry, and temperatures were taken upon entry. Each person had to show proof of a negative COVID-19 test or proof of having completed vaccination at least 14 days earlier.
Arts & Culture
The story of the commission and destruction of "The Harp" and its eventual fate is a microcosm of the challenges Savage faced — and the ones Black artists dealt with at the time and are still dealing with today.