'Without H4 EAD, I would not have come to the US...': First person accounts from behind the long shadows of the H1B visa
hese men and women we spoke to represent a random microcosm of the H1B-H4 community. At one level, all their stories can be lumped together and dismissed in one stroke - a community not allowed to work from the early 90s till 2015 has sampled life with the same freedoms that the H1B workers enjoy and is now fighting to retain that toehold in a foreign land that has become a second home. But to do (only) that is to miss the story of many generations of H4 holders who have clutched at straws, raised children, watched their financial independence and their closest relationships erode or sometimes slip away.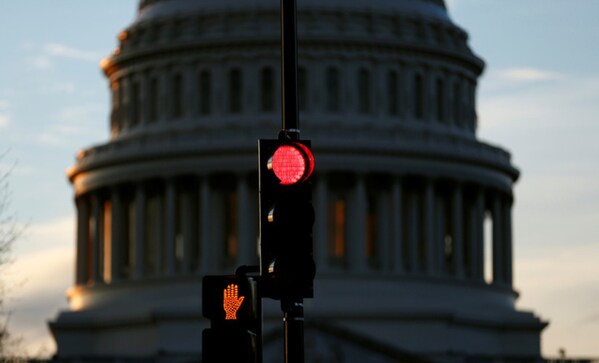 "No, I would not have come here if I could not work on an H4," New Jersey resident Dhaval Doshy tells us, without a moment's hesitation. It's a cold day in January, damp and grey with an overcast sky which matches the current mood on the H4 beat. An Obama era regulation which opened the floodgates for H4 dependents of H1B workers to get work authorizations is on cliff edge now. All indications are that the Trump administration wants to do more than just signal its displeasure against these work permits. February is crucial for the H4 community - they are bracing for a proposed rule change that could possibly put their (re-launched) careers in jeopardy.
Framed against the larger story of the H4 visa in the USA, what Doshy just said stands in stark contrast to the patterns of lives lived on this dependent visa.
Doshy's wife is on an H1B visa, he's doing his bit as a stay-at-home dad after getting his work permit (technically called EAD) about six months ago. "But I can't do this for long...." he trails off.
"People like me are exceptions," says Doshy.
He's absolutely right. What he's pointing to are the long shadows of the H1B edifice in the USA. Because of a variety of social factors, women have rarely questioned the fait accompli of an H4 visa or questioned it only post-facto, in the hope that somehow, something may work out once they cross the Atlantic. In the 27 years that the H4 visa has existed, it's only in summer of 2015 that a certain subset of H4 visa holders ( whose H1B spouses had applied for green cards) were allowed permission to pursue paid work in the US. For everybody else on an H4 visa before 2015, paid work was out of question. Yet, waves upon waves of H1B workers came to the US since 1991 and their spouses and dependents on H4 visas stayed home, their work lives on hold 10,000 miles away from India, hamstrung by the visa caste system in the US.
Standing around Doshy in the video conversation embedded above are the non-exceptions - Kalyani Kelkar, Neha Mahajan, Poonam Ghelani, some of who've followed their husbands on an H4 with no clarity on how many years they would stay outside the formal economy. These men and women we spoke to represent a random microcosm of the H1B-H4 community. At one level, all their stories can be lumped together and dismissed in one stroke - a community not allowed to work from the early 90s till 2015 has sampled life with the same freedoms that the H1B workers enjoy and is now fighting to retain that toehold in a foreign land that has become a second home.
But to do (only) that is to miss the story of many generations of H4 holders who have clutched at straws, raised children, watched their financial independence and their closest relationships erode or sometimes slip away.
"We didn't know it was going to be like this" is a common thread that runs deep in the H4 community.
That figures. Even H1B workers who know every downside of the H4 visa push back against the idea of the harassed H4 visa dependent.
"All they have to do is get someone to sponsor their H1B…," is a breezy response by some H1B folks to the lock step that the H4 finds itself in. The H1B worker knows better than to believe this is true or possible. The last 12 months in the H1B's history alone should be proof enough.
As on date, 104,750 H4 visa holders have an EAD according to latest figures from the US Citizenship and Immigration Services for FY 2015-2017 updated till last June.
Compare that with these numbers: In the 10 year period from 2007 to 2017, a total of 2,237,478 H1B petitions have been approved for Indians. Straightaway, the gap between the universe of approved H1B petitions and extensions minus the total number of H4 EADs is an entire generation of H4 visa holders which falls between the cracks.
When the floodgates finally opened for H4 visa holders to work in the US, how many were able to find work? If one question can be answered by another, it is this: How many years outside the work loop does it take for your resumé to be considered dead on arrival?
Chart the careers of H1B visa workers and their H4 visa dependents on a graph and the result you will see is how two mismatched categories of entry into a foreign land can cleave the modern nuclear family onto divergent paths - one going north or at least plateuing and the other with no option but downhill. The H4 community gets slammed by two forces - the limitations that flow from the nature of a dependent visa and the interminable Green Card backlog. The H4 exists because of the H1B and its pressures stem from the H1B led GC backlog. As long as the H1B worker remains in the GC queue, the H4 recipient's career hangs in balance, bending to the whim of policy and political climate.
Take, for instance, Rashi Bhatnagar's story. Her Facebook page 'H4 visa, a curse' has been a leading force in galvanizing the H4 community over the last seven years around the fine print of this beleaguered visa. But what about Rashi herself? On paper, she has an EAD but caring for her young child fills her days. By the time her son is in full time school and Rashi is ready to enter an 8-hour day workforce, will the H4 EAD still exist? Would her husband's green card have come through? "I'm a veteran now...," she shrugs, the weight of relentless record keeping seeping into her voice over the phone line.
Here below, we begin chroniciling the personal histories of H4 visa holders in America. If you'd like to share your story with your real name and picture, send us a line on Twitter | @byniknat
An M.Tech from IIT, Madras speaks on the GC backlog
Harshit Chatur, Houston, Texas
"I came to the US on an F1 student visa in 2006 after my M Tech from IIT, Madras. After an MBA from Rice University from 2006-2008, I was taken on board by a local energy company on an H1B and have stayed on in Houston ever since. My wife has an MBA from Melbourne, Australia. She came here on an H4, moved to an H1B, got laid off and now she's on an H4 EAD and works as a business analyst. Between just two of us, we represent a typical sample of a high skilled family unit in the US hard done by the green card backlog. My company filed for my GC in the summer of 2012 and the wait is still on. The H4 issue ties into this - if the GC backlog isn't the way it is, the pressures on the H4 community will be far less."
A high skilled double Master's degree holder goes through the wringer of the H1B visa caste system
Poonam Ghelani | @poonammg
"I came to US as a MS student in 2005. My H1B visa was filed in 2007 which got rejected in the first ever lottery in the history of H1B visa, so I enrolled for further studies. In 2008, the year of the worst financial crash in America's modern history, I got married to an H1B visa holder. The recession hit home, I continued studying…waiting. Finally in 2013, my H1B wait ended and that project went on till 2015. The flexibility of the H4 EAD was a boon for me that year. For all practical purposes, I represent the archetypal high skilled worker and I feel strongly about the risks of a possible H4 EAD cancellation. I hope the administration takes a call based on the same "merit" criteria for this decision too. The H4 EAD must not be revoked."
"If the EAD gets revoked, I'll go back..."
Jansi Kumar, California
"When I got married in March 2016, I lived and worked in Mumbai with a prestigious MNC in their HR division. I have an MBA from Mumbai University. My husband has been on an H1B in the US and has done his Masters in the US too. Since I was in HR, I did know about the H4 issue but when you live in a different country, it's tough to know all the intricate details. For example, the H4 EAD rule had come into force by the time I got to the US but I had no clue about the legal case that Save Jobs USA had filed. These are things you get to know when you're local and in the thick of things. On the upside, I got a job within 2 days of getting my EAD in June 2017 after a 10 month wait for my husband's I-140 and my EAD. My husband filed for his green card in 2016. The queue is so impossibly backlogged that it's going to take forever for that GC to come through. If this EAD issue goes downhill and work options are closed for me, I'll probably up and go to Canada or just go back home. Thankfully, my husband is very supportive. But if we do end up moving out, there's this guilt on my mind that he did it for me. But I can't even fathom a life being dependent on my husband for my basic expenses. Our stats say that H4 EAD holders barely impact the job market in a negative way. Why are we being targeted then?"
Without an SSN and earning capacity, what's an American life reduced to?
Sharmistha Mohapatra | @sharmi.mohaps

"I have a Master's degree in Computer Applications. I came to the US in 2010 on an H4. From 2010 till 2015 when the H4 EAD rule came, I had no choice but to stay home and that drove me into depression. I have an autistic son who needs therapy and this comes at a high cost. On a single income, it is really tough. Before the EAD, I did not have an SSN. For everything - from opening a library account to applying for a driver's license, I needed my husband's approval. When my son was diagnosed with autism, I was not on an EAD and could not earn, so it was very tough to negotiate with my husband to enroll the child for therapy which is expensive here. All that changed after the EAD - I started saving for my kids, could enroll them in classes with the extra money and I could spend on myself without feeling guilty."
Bachelor's, Master's in Engineering, another Master's almost done and yet no job in the US
Swati, California 
"I moved to US 5 years ago. I hold a Bachelors and Masters degree in Engineering. I had a well paying job in India, which I decided to leave to live with my husband because he came to the US on an H1B. I did not want to leave India but you can imagine the family pressures. I had a baby and I focussed on raising my daughter as I did not have any work permit. I enrolled for my second Masters and did a change of Status to F1. I found an internship and was finally relieved. I went to India last month and I had to go for stamping. Unfortunately, my F1 visa was denied. I am back to US on H4 and still studying. With the chances of H4 EAD getting revoked, I will not have any option to work in the future. My husband is willing to move back to India because we don't see any point in living like this anymore....With a Masters degree in Engineering and another Masters almost done, I have been out of a paid job for five years now. I don't want to look back at age 40 and realize that I spent 10 years just doing the dishes."
"I have been having panic attacks"
Mouneesha Chowdary, Salt Lake City, Utah

"The only reason I agreed to come to the USA on an H4 is because I was assured I could get my EAD soon and I could work. I did my engineering in biotechnology and was also a software engineer back home in Hyderabad . After my EAD came through, I got signed on by a modeling agency and began work with local stores and designers. I have been planning to buy a house - that's when I heard about the recent news on the H4 EAD and I have been having panic attacks. I am not able to digest the fact that our lives are going to change drastically if the EAD is revoked…."
"Recruiters backed off when they saw the gap on my resumé..."
Shyamal Punekar, Portland, Oregon
I have a Bachelor's degree in Electronics & Telecommunication. I began my career as a software developer and have worked for 8+ years in automation and manual testing. I got married to an H1B worker in 2013 and came to the US. My husband filed an H1B for me and while we waited for that to work out, the H4 EAD ruling came. Already, there was a nearly 2 year gap on my resume and tech recruiters backed off. I changed track and trained on Android/Java. Just when I'm ready to apply for jobs, if H4 EAD gets revoked, we are back to where we started. This will affect my career and my family life deeply.
From H4 to F1 and back to H4
Kanupriya Dhiman | @kanudhiman

"I came to United States after my MBA. I was hoping to find a sponsor who would file my H1B visa but I found that next to impossible if you do not have US working experience and you're from a non-STEM background. Without a social security number, I ended up depending on my husband for a bank account, for getting around....it's a very alienating experience.  After thinking a great deal about the financial implications, I took a loan and sank money into another Masters degree. I transferred my visa status from H4 to F1 and after several hoops, I was able to join the workforce again. After the H4EAD rule in 2015, I shifted to H4 which seemed a more flexible and stable choice. Here we are again now, with this policy under threat. I have invested tremendous amounts of time, money, physical and emotional energy to regain financial independence. I request the Trump administration not to revoke the H4 EAD rule. This is not just about economic independence, it is about dignity."
Do we stand a chance in the H1B lottery?
Anindita Rath | @Anindit79785814
I left my job as a finance analyst with a reputed bank to join my husband in the US after marriage. That was 2011. This is after my BTech in Computer Science and MBA in finance. I went back to school in 2012 and completed my second Masters degree yet an H1B continues to elude me because I am one among thousands in the lottery. I continue to live in constant fear of losing employability. Meanwhile, we bought a house in San Jose and the pressures of the mortgage are immense if we get redueced to a single income family.
A US road trip before the coming shocker?
Karunya Rao | @jkarurao
I came to the US in June 2015 after getting married to the boy I loved madly but it was really hard being a nobody in a brand new country. I got my EAD in December 2016 and I still haven't found a job but at least I have the elbow room to keep trying. Now, with this news of a possible EAD cancellation, we are just hoping to travel as much as we can before we are forced to move!
"If I knew all that I do today, I would have made a better choice"
Neha Mahajan, New Jersey | @nehamaha

"There's really nothing you can do in the formal economy on an H4 without an EAD. You've probably heard this from many others but it's worth repeating - you cannot even open a bank account! In a foreign land, nothing is a black and white choice, it took us 5 years to decide whether we wanted to stay here at all. Kids were growing up, we could not be constantly moving across geographies. That's when we decided to jump into the green card queue. Thestory about getting a H1B sponsorship is just a pipe dream - ask anyone on an H4 and they will second this. For about 8 years, I volunteered at non-profits before the EAD rule came. It took me 8 months to find work in an IT product and services firm. Last December, I lost my job and now with the threat of the EAD being revoked,  I'll be back to where I began in 2008. When I look back, 10 years of my prime working life have gone in just waiting for a work permit and within 3 years of getting it, it might all slip away again. Living on a single salary with two little children is very tough in the US. Taxes are high, tickets to go back home are expensive and can eat into an entire year's savings. We haven't been to India in about 4 years. I know of people who haven't gone back in a decade! Five years later, will I still be on an H4 and with no paid work...? I think it's important for the new folks coming to the US to understand the struggles of being on a dependent vusa. If I knew all that I know today, I would have made a better choice…."
More stories will be updated below on this same thread. 
World
China and Taiwan's ties took a nosedive in 2016 after the self-ruled island failed to acknowledge the 'One China' policy
Explainers
Located in Florida's Palm Beach, Mar-a-Lago is a 20-acre, 128-room private members' club, resort and national historic landmark owned by Donald Trump. It is open to membership for the rich, famous as well as those that wish to be close to the former US president
Opinion
The most dangerous political provocateur in the US is energising Trump's legions for the Battle of 2024