Google's new SafeSearch feature will automatically blur explicit images
Google detailed a number of steps it intends to take to 'defend democracy globally,' secure high-risk users, enhance password management, and safeguard credit card details in a blog post timed to Safer Internet Day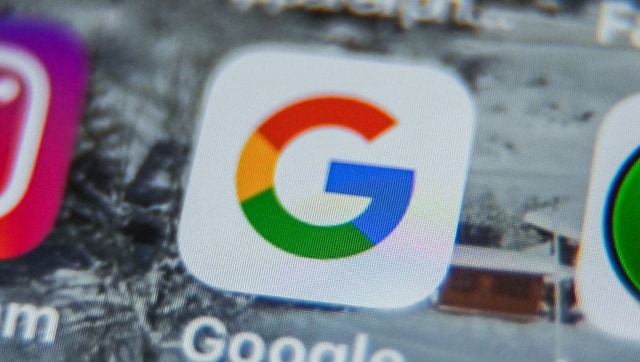 New Delhi: The search engine giant Google is all set to launch its new default SafeSearch setting which will automatically blur images with pornographic or explicit content in the search result.
Google detailed a number of steps it intends to take to "defend democracy globally," secure high-risk users, enhance password management, and safeguard credit card details in a blog post timed to Safer Internet Day.
A significant improvement to search results, Google's second major product after advertising, is tucked away in a series of minor to moderate releases.
According to Google's Jen Fitzpatrick, senior vice president of Core Systems & Experiences, a new setting would "blur explicit imagery if it appears in Search results while SafeSearch filtering isn't turned on" and will be
available "in the coming months."
For users who don't already have the SafeSearch filter enabled, he explained, "this setting will be the new default, with the option to modify settings at any moment.
The explanation visual provided by Google depicts a user who is signed in and looking for pictures of "Injury."
Google has activated SafeSearch blurring, which "blurs obscene images in your search results," according to a notice.
In terms of human viscera and muscles, one of the sample image results, "Dismounted Complex Blast Injury (DCBI)" from ResearchGate, is in fact fairly apparent.
If the user clicks on that fuzzy image, Google offers one final check: "There may be explicit material in this picture. Blurring for SafeSearch is enabled."
The user can view an image of life's fragility by clicking "View image." By selecting "Manage setting," the user can select one of three options: Filter (where explicit results are completely hidden), Blur (where blurring and are-you-sure clicks happen), or Off (where "all relevant results, even explicit ones," are displayed).
SafeSearch is automatically set for logged-in users under the age of 18, blocking content including "pornography, violence, and gore."
With this modification, if someone uses Google and doesn't log in, stays logged in, or specifically requests to see explicit stuff instead, Google will automatically conceal that content.
In August 2021, Google made SafeSearch the default setting for users under the age of 18 in response to congressional pressure to better protect children across all of its services, including search and YouTube.
Read all the Latest News, Trending News, Cricket News, Bollywood News,
India News and Entertainment News here. Follow us on Facebook, Twitter and Instagram.
News & Analysis
Google is also exploring dimensions like 'interestingness,' by assessing whether responses are unexpected, insightful, or witty, for the technique.
News & Analysis
According to blog post, Google aims to offer its quantum-computing services over the cloud.
News & Analysis
Google has introduced a new layout for its social networking service – Google+. The new layout is very reminiscent of another social networking service...