Gold is going to be record costly and de-dollarisation is the reason
Dedollarisation is picking up quick and fast; the Ukraine war has fueled the speed of countries moving away from the American dollar, to circumvent Western sanctions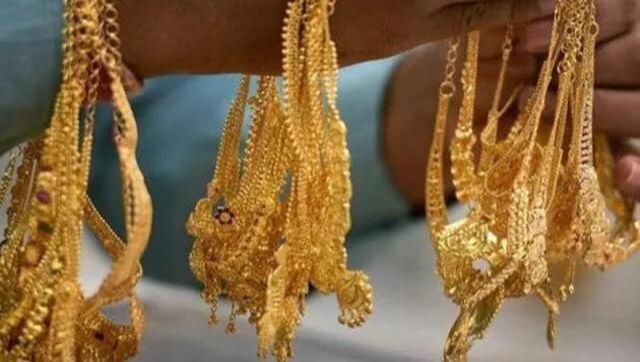 The greenback is losing favour with a whole bunch of nations that are the better growing economies of the world given the duress that the Russian invasion of Ukraine has put the global economic order under.
De-dollarisation is picking up quick and fast; the Ukraine war has fueled the speed of countries moving away from the American dollar, to circumvent Western sanctions.
The consequence has been a gold rush. Global central banks are making a run for gold, the demand for which reached record high in 2022. This demand is expected to continue at a healthy rate in the near future too.
According to reports, in 2022, central banks bought 1,078 metric tons of gold. This is the highest ever in history. It is more than double the amount purchased in 2021.
Reports added that based on this demand pattern, global central banks are expected to buy 700 metric tons in 2024. This is not the same as 2022, yet more than the rough yearly average of 500 tons. In 2021 450 tons of gold was bought by central banks.
According to experts, this trend arose owing to the sanctions regime imposed on Russia in the aftermath of the Ukraine war, especially the US decision to freeze Russian forex reserves.
Since the US-led Western nations put Russia in an acute economic pinch using the dollar—the American dollar remains the mainstay of global forex reserves—the only viable way in front of countries such as India, China, Russia and those in their sphere of influence was to undermine the power of the American dollar.
The obvious choice is gold.
Owing to these reasons, UBS has predicted that gold will surge to $2,100 per ounce by the end of this year, and perhaps, spike to $2,200 by the end of the first quarter in 2024.
Read all the Latest News, Trending News, Cricket News, Bollywood News,
India News and Entertainment News here. Follow us on Facebook, Twitter and Instagram.
also read
World
The US on Wednesday announced a new $300 million arms package for Ukraine, bringing the total value of US security assistance to Kyiv to $37.6 billion since Russia's February 2022 launch of the invasion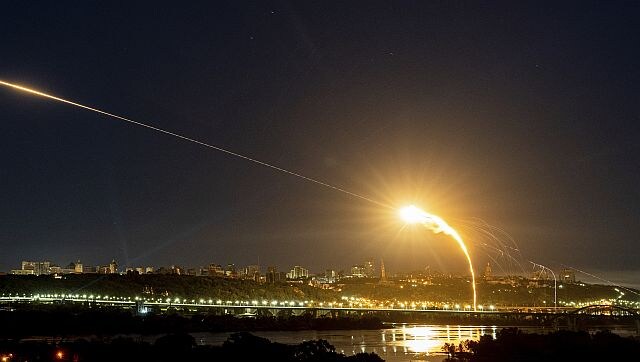 Explainers
The drone war has now become a numbers game. In recent months, invading Russian troops have sent waves of Iranian-made Shahed explosive drones at Kyiv and other major cities, while Ukraine has launched unmanned attacks of its own in Crimea and Russian border region Belgorod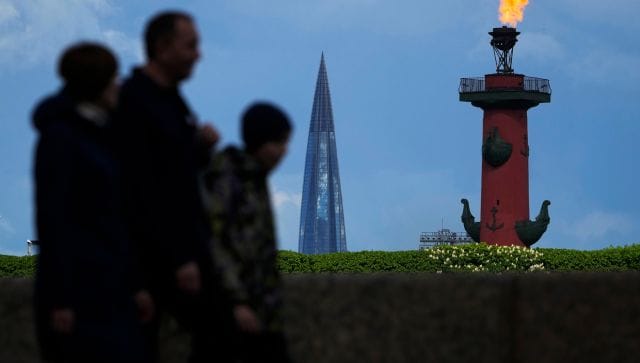 World
Gazprom has established security firms that initially recruited people on the pretext of defending Russia on the natural gas front. However, recruits found themselves in the battlefield days later