'God is neither man nor woman', says Church of England
The Church of England will launch a new project in spring to discuss the matter on exploring alternative or gender-neutral terms to refer God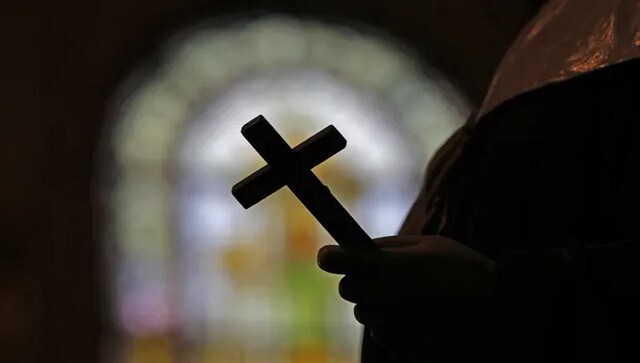 London: Is God a man or woman? The Church of England is now considering whether to stop using "he" to refer God after priests allowed gender-neutral terms to be used instead.
The Church will launch a new project in spring to discuss the matter on exploring alternative or gender-neutral terms to refer God.
Any potential alteration, which would mark a break from the traditional Christian and Jewish teachings, would require approval from the synod – the Church's decision-making body.
The project has been launched as a response to a question posed by Rev Joanna Stobart, vicar Ilminster and Whitelackington in Somerset at the synod, who said she wishes that the Church uses "more inclusive language" and refers to God in a "non-gendered way".
Also read: Church of England considers human composting, water cremation
"Exploring the use of gendered language in relation to God for several years," said Rt Reverend Dr Michael Ipgrave, Bishop of Lichfield and vice-chair of the liturgical commission.
He added, "After some dialogue between the two commissions in this area, a new joint project on gendered language will begin this spring. In common with other potential changes to authorised liturgical provision, changing the wording and number of authorised forms of absolution would require a full synodical process for approval."
It, however, remains unclear which term would replace "Our Father" in the Lord's Prayer.
'Change represents abandonment of Church's own doctrine'
While the proposal has been accepted enough for consideration, some conservative priests have their own reservations about the change.
Reverend Dr Ian Paul told The Telegraph, that any possible changes would represent a total abandonment of the Church's own doctrine.
"The fact that God is called 'Father' can't be substituted by 'Mother' without changing meaning, nor can it be gender-neutralised to 'Parent' without loss of meaning," he said.
Rev Paul added, "Fathers and mothers are not interchangeable but relate to their offspring in different ways."
'God is neither male nor female'
A spokesperson for the Church of England claimed, "This is nothing new. Christians have recognised since ancient times that God is neither male nor female, yet the variety of ways of addressing and describing God found in scripture has not always been reflected in our worship."
"There has been greater interest in exploring new language since the introduction of our current forms of service in contemporary language more than 20 years ago," the spokesperson said.
The spokesperson also mentioned that there are no plans to abolish or "substantially" revise the existing authorised liturgies.
Read all the Latest News, Trending News, Cricket News, Bollywood News,
India News and Entertainment News here. Follow us on Facebook, Twitter and Instagram.
Entertainment
As DCEU morphs into DC Universe, the studio could do with more creative focus and avoid plots banking on incoherent excesses
Entertainment
Shazam! Fury of the Gods cost a reported $125 million to produce, not factoring in marketing and promotion costs.