First the 'spy' balloon, now the question of its return deepens US, China crisis
Chinese Foreign Ministry spokeswoman Mao Ning, who was asked whether Beijing has requested that the remnants from the shot down Chinese 'spy' balloon be returned, said: 'The airship does not belong to the US. It belongs to China'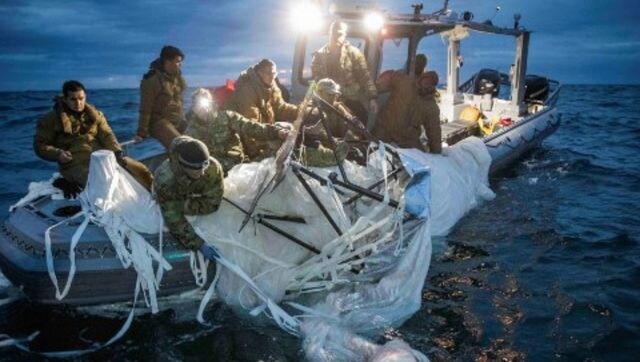 Beijing: First China's 'spy' balloon heightened tensions with arch rival US, now the return of it threatens to further mar US-China relations. America has said it won't return it to China, but China is adamant: 'it is ours, give it back'.
China, which earlier accused US of indiscriminate use of force in shooting down a suspected Chinese spy balloon, now has requested that the Biden administration return debris from the 'surveillance balloon'
'It belongs to China'
Chinese Foreign Ministry spokeswoman Mao Ning, who was asked whether Beijing has requested that the remnants from the shot down Chinese 'spy' balloon be returned, said: "The airship does not belong to the US. It belongs to China."
Also Read: Chinese 'spy' balloon: With payload of jetliner, it carried explosives to detonate, self-destruct, says Pentagon
'US overreacted'
Reiterating Communist Party's claim, Mao said that the balloon was civilian in nature and criticised the US for not acting in a "calm and professional manner."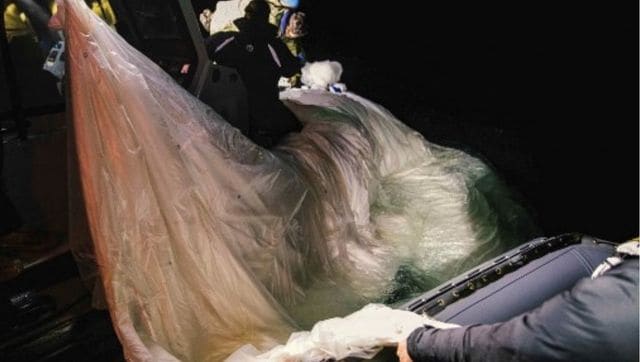 "The unmanned Chinese airship is of civilian nature. Its unintended entry into US airspace is entirely unexpected and caused by force majeure. It didn't pose any threat to any person or to the national security of the US. The US should have properly handled such incidents in a calm and professional manner not involving the use of force, yet they decided to do otherwise, which is a clear overreaction," the Chinese Foreign Ministry spokeswoman said.
Don't Miss: China accuses US of indiscriminate use of force over balloon
'Civilian meteorological research airship'
A day ahead of the US shooting down the balloon, Chinese Foreign Ministry, on Friday, insisted that it was a civilian meteorological research airship that entered US airspace inadvertently after being blown off course.
Mao further claimed that some US politicians and media outlets "hyped" the incident to "attack and smear China," but declined to provide any more details about the airship.
Must Read: US briefs diplomats from 40 nations on Chinese spy balloon incident
"The Chinese side has given information about the unmanned airship on several occasions. I don't have anything to add at the moment," Mao said.
She went on to say that the US government failed to respond in a "calm and professional manner," instead overreacting to an incident that posed no security threat and didn't endanger any Americans.
Read all the Latest News, Trending News, Cricket News, Bollywood News,
India News and Entertainment News here. Follow us on Facebook, Twitter and Instagram.
World
For the second time in a row, India topped China creating 23 unicorns in 2022, taking the total number of such high-value companies to 96, as against China's 11 in the year, said a reporty by IVCA-Bain & Co
World
The announcement Tuesday came after it declared a "decisive victory" over COVID-19 in February
World
Over the course of the past month, US Ambassador Nicholas Burns had the first meetings in more than five years with at least three US citizens whom Washington says have been wrongfully detained