Reeling AI in: European Union lawmakers plan to reach common, unified position on draft AI rules
The EU has been trying to finalise a set of legislation for AI applications, and tech businesses developing AI bots like OpenAI's ChatGPT and Dalle2 and Google's BardAI. The European Commission plans to reach common ground by March this year.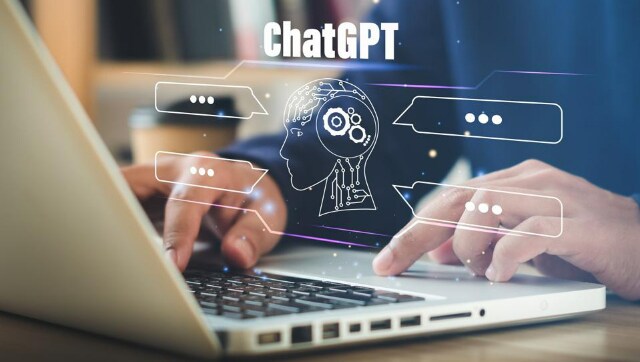 Lawmakers in the European Union plan to come up with a basic set of draft rules for tech companies dealing with artificial intelligence sometime next month. The new set of legislation aims to curtail some of the ways in which AI-based generators like ChatGPT, Dalle2 and other AI applications may be misused.
The European Commission suggested the AI regulations in 2021 in an attempt to stimulate innovation and create a worldwide standard for a technology that is now led by China and the United States and is employed in everything from self-driving vehicles and chatbots to automated factories.
"We are still on track to meet the overall aim and timeline that we established at the outset, which is to complete it during this mandate," Dragos Tudorache, member of the European Parliament and co-rapporteur of the EU AI Act, said.
"It took a little longer than we expected," he explained. "This text has witnessed a degree of complexity that is much higher than the ordinary Brussels complicated machinery."
Legislators and consumer organisations have criticised the proposed legislation for not adequately addressing the threats presented by AI systems, while the firms involved have cautioned that stronger laws might impede innovation.
"All of the political families have a few loose ends. In our final discussion, I reminded them that you know a compromise is successful when everyone is equally unhappy "He stated. "Some may argue that this is overly optimistic… I'm praying for the best."
One source of debate is the concept of "General Purpose AI," which some say should be deemed high risk, while others point to the problems posed by popular chatbot ChatGPT as an area that requires further regulatory examination.
"We are likely to witness some exponential leaps ahead not only for ChatGPT but for a lot of other general-purpose machines this year alone," he said, adding that lawmakers were attempting to codify some basic principles on what makes general purpose AI so different.
In response to questions, ChatGPT may create articles, essays, jokes, and even poetry. In November, OpenAI, a private startup sponsored by Microsoft, made it freely available to the public.
EU industry leader Thierry Breton has stated that new planned artificial intelligence guidelines will address worries about ChatGPT threats.
However, critics of regulatory overreach argue that such a move might result in higher prices and more compliance pressure for businesses, stifling innovation.
"If that is the result of this Act, I believe we will fall well short of our goal. And if that's what's going to happen, we haven't done our jobs "Tudorache said.
Read all the Latest News, Trending News, Cricket News, Bollywood News,
India News and Entertainment News here. Follow us on Facebook, Twitter and Instagram.
World
The GPT-4 enabled version of ChatGPT is actually quite self-aware. ChatGPT 2.0 as it is being called was asked what all jobs will it be able to take away from humans. The AI bot revealed that it can take away at least 20 jobs from humans, if it is allowed to.
World
OpenAI's new AI language model, GPT-4 will vastly improve the shortcomings of the current, GPT-3.5-enabled ChatGPT. The new GPT-4 supports multimodality and faster computing.
World
During its showcase of GPT-4, OpenAI revealed that they had a modded version of ChatGPT running on GPT-4 take some of the toughest exams in the US. GPT-4 performed better than most humans on those exams, outscoring about 90% exam takers.