Elon Musk's fiefdom: Chief Twit fires Twitter engineer for falling engagement on his personal profile
Elon Musk was told by his team of engineers that the reason for falling engagement on his personal Twitter account was due to a slightly reduced popularity and virality, based on data and numbers. Upon learning this, Musk fired the engineer who tried to explain this to him
Elon Musk has been consumed for weeks with concerns over how many people are viewing his tweets. Last week, the Twitter CEO made his Twitter account private for a day to see whether it would increase the amount of his audience.
Several famous right-wing accounts with whom Musk communicates complained that recent adjustments to Twitter had decreased their reach. Musk assembled a group of engineers and advisors in a room at Twitter's headquarters on Tuesday to seek answers on one simple question – why are his engagement rates plummeting? This, however, led to the firing of a top Twitter engineer.
Muks's frustration over his dipping numbers
"I have more than 100 million followers, and I'm only getting tens of thousands of impressions," said Musk to the team of engineers. "This is ridiculous," he said, according to multiple sources with direct knowledge of the meeting.
Twitter has often been accused of shadowbanning certain accounts when they cannot outright ban an account. Shadowbanning is when Twitter restricts the reach of an account and lets people see less of a particular account. Musk has been very vocal about his stance against the shadowbanning account. However, once he took over Twitter, he has often indulged in the practice himself. In extreme cases, he has kicked people, mainly journalists off the platform.
Also read: Twitter Bans Several Prominent Journalists Who Covered Elon Musk's Twitter Shenanigans
Musk suspected that either Twitter's algorithm shadowbanned him, or someone engineered the algorithm in such a way that would shadowban his account.
Twitter's engineers explain why his numbers are low
One of the company's two surviving key engineers suggested a possible explanation for Musk's dwindling reach: public interest in Musk's antics is waning little under a year after the Tesla CEO made his unexpected attempt to purchase Twitter for $44 billion.
Employees showed Musk internal statistics on account interaction as well as a Google Trends graphic. They told him in April that Musk was at "peak" popularity in search results, as represented by a score of "100." He now has a score of nine.
Also read: Racial Slurs On Twitter Increased By 500 Per Cent After Elon Musk Took Over
Engineers previously studied whether Musk's reach had been purposely limited, but discovered no indication that the algorithm was prejudiced against him.
Musk blows up on his engineers.
Following this revelation that data sets pointed to the fact that his popularity had dipped, Musk fired the engineer who presented the data. Dissatisfied with the work of engineers so far, Musk has instructed employees to track how many times each of his tweets are recommended, according to one current worker.
It has now been seven weeks since Twitter added public view counts for every tweet. At the time, Musk promised that the feature would give the world a better sense of how vibrant the platform is.
"Shows how much more alive Twitter is than it may seem, as over 90% of Twitter users read, but don't tweet, reply or like, as those are public actions," he tweeted.
Almost two months later, though, view counts have had the opposite effect, emphasizing how little engagement most posts get relative to their audience size.
Twitter usage declining
According to one recent survey, Twitter usage in the United States has dropped nearly 9 per cent since Musk's tookover.
According to Twitter insiders, the view count feature itself may be contributing to the drop in interaction and, consequently, views. To accommodate the display of views, the like and retweet buttons were modified to appear smaller, making them more difficult to tap.
Another clear explanation for the drop in engagement is Twitter's increasingly buggy product, which has perplexed users with disappearing mentions, altering algorithmic priorities, and tweets inserted seemingly at random from accounts they don't follow. On Wednesday, the firm had one of its first big disruptions since Musk took charge, with customers being told, oddly, "You have exceeded your daily quota for tweeting."
It turns out that an employee mistakenly destroyed data for an internal service that regulates Twitter usage. In November, the team who worked on the service left the organisation.
Twitter in chaos
Interactions with current Twitter employees create a picture of a severely unstable workplace, where Musk's whim-based approach to product management leaves people scurrying to build new features even as the main service crumbles. The chaos makes it less likely that Musk will ever return the $44 billion he paid for Twitter and may prolong its demise.
Also read: "Twitter To Start Breaking Down Soon," Say Employees As Core, 'critical' Teams Leave
"We haven't seen anything in terms of long-term, coherent plan," one employee told Platformer. "The majority of our time is spent on three primary areas: putting out fires (mainly caused by dismissing the wrong people and attempting to recover from that), completing unachievable jobs, and 'increasing efficiency' without clear parameters of what the intended end results are. From my opinion, we generally proceed from dumpster fire to dumpster fire."
Musk's product input, which is mostly based on responses to his tweets, frequently perplexes his employees.
More layoffs to come?
"He really doesn't like to believe that there is anything in technology that he doesn't know, and that's frustrating," the employee told Platformer. "You can't be the smartest person in the room about everything, all the time."
With Musk continuing to dismiss employees in the heat of the moment, entire teams have been wiped out, and their work has been passed on to other overburdened teams that frequently have no comprehension of the new task that has been allocated to them.
Also read: Elon Musk Fires Engineer Who Publicly Called Out Musk And His Lies About Twitter's Performance
"They have to turn into code archaeologists to crawl through the repo and figure out what's going on," one employee explained.
Meanwhile, the current wave of layoffs in the internet industry has led to a sense of paralysis among Twitter employees.
"I do think the current mood in tech, and worry of not being able to find something else, is the key cause for most employees," Platformer quoted one employee saying. "I know for a fact that the majority of my staff is doing intense interview prep and will certainly leap at any opportunity to leave away."
Read all the Latest News, Trending News, Cricket News, Bollywood News,
India News and Entertainment News here. Follow us on Facebook, Twitter and Instagram.
India
Former Google MD, Parminder Singh recently took to Twitter and shared his experience after bumping into a Punjabi in a foreign land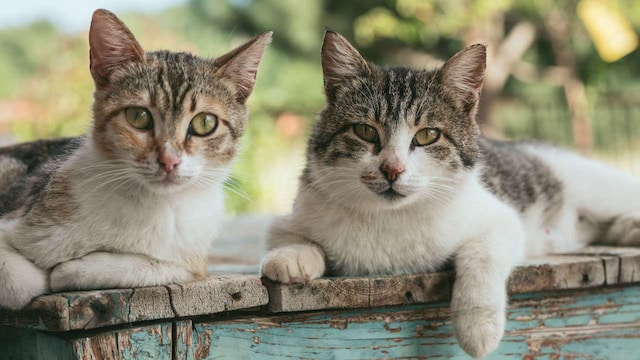 World
The clip got a variety of reactions, with one viewer joking that the owl would win the staring competition.
World
LockBit, a prolific ransomware group claims to have hacked into SpaceX and have stolen 3,000 SpaceX rocket blueprints and is threatening to sell them to Elon Musk's competitors, if their demands aren't met.