Crime in Japan on rise for first time in 20 years; domestic violence, child abuse cases hit all-time high
According to the National Police Agency's provisional statistics on crime, in total, 601,389 criminal offences were committed in Japan last year, which showed an increase of 5.9 percent from 2021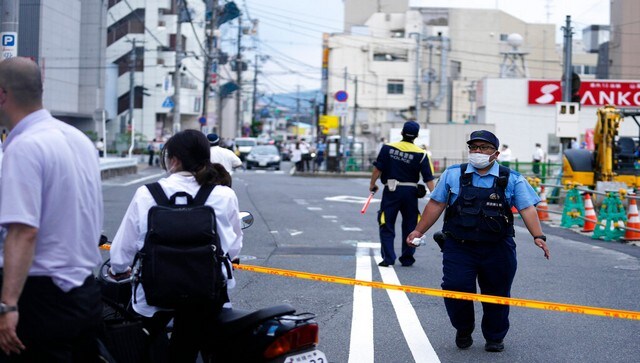 New Delhi: The number of crimes recorded in Japan in 2022 increased for the first time in 20 years, with some of this increase being attributed to a rise in street crime as COVID-19 restrictions were eased.
According to the National Police Agency's provisional statistics on crime, in total, 601,389 criminal offences were committed in Japan last year, which showed an increase of 5.9% from 2021.
The National Police Agency of Japan is the central agency responsible for overseeing the country's police force. The agency sets national policies and standards for law enforcement, coordinates the activities of local police departments, and ensures the protection of citizens and their property.
In the NPA survey, 67.1% of respondents said, "public safety has worsened."
Since its peak of 2.85 million cases in 2002, the number of criminal offences had been declining, and a postwar low of 568,104 cases was recorded in 2021.
But 'street crimes,' like bicycle theft and assault on the street, rose 14.4% to 201,619 in 2022 from the previous year, increasing the overall number of recognised criminal offences.
Domestic violence and suspected child abuse cases also hit all-time highs.
The number of 'special fraud' cases, such as 'It's me' scams, where perpetrators pose as a child or grandchild to defraud the elderly of large sums of money, increased by about 20% from the previous year.
Among the crimes that came to mind for the 5,000 respondents, who were aged 15 years and older, were random killings, impersonation fraud, and child abuse, reported Kyodo News.
Japan is usually known to be a peaceful nation. However, things became a bit ugly on 8 July last year, when former prime minister Shinzo Abe was assassinated. The 41-year-old gunman, Tetsuya Yamagami, was quickly taken into custody, but Abe couldn't survive the two bullet wounds to his neck.
Similarly, since the stabbing of three people in front of the University of Tokyo in January of last year, there has been a negative perception. In a similar manner, in August a girl stabbed a woman and her daughter in the Shibuya district of the capital.
According to The Japan News, in 2020 and 2021, the overall arrest rate for criminal offences exceeded 45%. However, it dropped to 41.6% last year. Major theft crimes like burglaries had a rate of 58.2%, which was down 14.8 percentage points from the previous year, while major crimes like murder had a rate of 87.6%, which was down 5.8 percentage points.
Read all the Latest News, Trending News, Cricket News, Bollywood News,
India News and Entertainment News here. Follow us on Facebook, Twitter and Instagram.
World
According to the Japan Times, cherry blossoms have started blooming in the country 10 days earlier than usual.
World
Major firms are expected to raise wages by 2.85%, according to a survey of 33 economists taken by Japan Economic Research Center (JERC), far above last year's 2.2% and the fastest gain since 1997 when Japan slid into 15 years of deflation.
World
The Izu Islands are a group of volcanic islands stretching south and east from Japan's Izu Peninsula