New low for Chinese smartphone industry, sales in 2022 plunge to lowest level in over a decade
The Chinese smartphone industry saw a massive decline in 2022 as shipments of devices fell by more than 13 per cent. Some of the most popular brands, like Oppo, Xiaomi, Vivo witnessed double-digit declines.
It seems that the sun is setting on the Chinese smartphone industry. According to statistics from independent research organisations, China's smartphone sales experienced a historic decline in 2022, falling 13 per cent to their lowest level in ten years as COVID regulations and a weakening economy dampened consumer demand.
286 million gadgets were supplied in total, a decrease from 329 million in 2022. According to research by IDC, it was the lowest sales volume since 2013 and the first time that yearly sales had fallen below $300 million since then.
The Chinese economy suffered greatly from COVID-19 limitations last year, but Beijing began to lift the limits in December, which has increased demand albeit in a limited manner
According to Lucas Zhong, who monitors China's smartphone market for research firm Canalys, "the stringent financial control policy has generated in historically high family savings as consumer spending grew cautious."
According to IDC, Vivo had the highest market share of 18.6 per cent among all manufacturers in 2022. Despite that its total shipments fell 25.1 per cent year-on-year.
Honor, a spin-off of Huawei Technologies was the second best-selling brand, with shipments increasing by more than 34 per cent, although they had a relatively lower starting point. 
Apple was tied with Oppo as the third best-selling phone brand in 2022. Oppo moved up from fourth position from the year before. 
According to IDC, Apple's total sales decreased 4.4 per cent year over year, while those of every other competitor except Honor witnessed sales a decline in the double digits.
Overall, China's decline in smartphone sales was reflective of the industry's performance globally. According to IDC, worldwide smartphone shipments in 2022 were at a total of 1.2 billion units, the lowest level since 2013 and a decline of more than 11 per cent from the previous year.
According to a different Canalys estimate released on Monday, Apple sold 16.4 million devices in the fourth quarter of 2022, a 24 per cent year-over-year decline. This contrasts with Xiaomi's 37.3 per cent decline in shipments and Honor's 14.1 per cent decline in the same quarter.
Coming to Apple, since the initial wave of COVID-19 hit the nation in early 2020, this is the first time that Apple's shipments have decreased year over year in China. According to Canalys, the decline was brought on by an early introduction of the most recent iPhone series as well as the workers' unrest at the Foxconn facility in the city of Zhengzhou, which had an effect on its supply chain. 
Still, Apple continued to dominate the Chinese phone market in the quarter, reaching record-high market share, according to Canalys.
Read all the Latest News, Trending News, Cricket News, Bollywood News, India News and Entertainment News here. Follow us on Facebook, Twitter and Instagram.
World
A leading supplier of telecom gear, smartphones and other advanced equipment, Huawei has been repeatedly targeted by Washington in recent years over cybersecurity and espionage concerns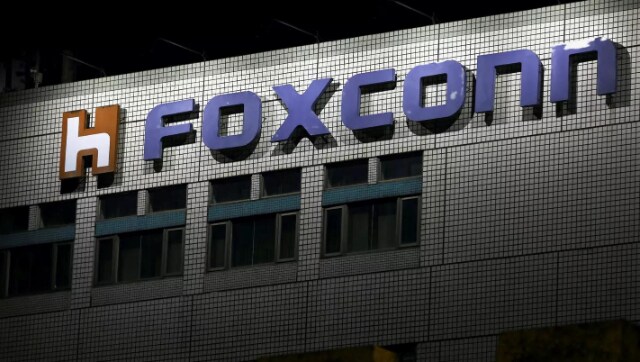 World
Foxconn has won a new contract to manufacture Airpods for Apple. For that, the Taiwanese manufacturing giant will set up a new factory in India's Telangana, at a cost of $200 million. Up until now Airpods were being made by a number of smaller manufacturers in China.
Politics
Trudeau says that China attempted to meddle in the 2019 and 2021 votes, but did not change the outcome. He has pointed to closed-door, bipartisan investigations that found attempted foreign interference was unsuccessful