China will have to abandon Masood Azhar row, seek friendly ties with stable India as power equation in Asia is likely to change
India and China are to jointly train Afghan diplomats, and there is a tentative reach out by Uzbekistan to get India involved in railway projects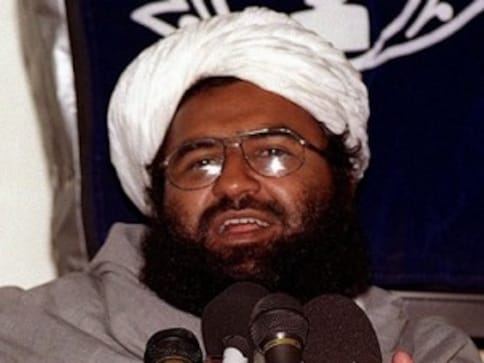 Chinese State Councillor Zhao Kezhi came visiting recently to ink an agreement with India on law enforcement and security, besides co-chairing the first ever meeting of the body with Union Home Minister Rajnath Singh. He together with his 30-member strong delegation, did the rounds of New Delhi, separately meeting with Prime Minister Narendra Modi and National Security Adviser (NSA) Ajit Doval, where more cordial statements were exchanged. That's the stuff of diplomacy. What probably happened behind closed doors, particularly during the meeting of the NSA is another matter altogether.
The agreement itself seems to be aimed at reviving a framework of co-operation dealing essentially with internal security. The statement from the Ministry of Home Affairs was brief, simply stating that the two sides would co-operate on counter-terrorism, organised crime, drug control, and human trafficking. Given that Zhao focuses only on internal security of China aided and assisted by some 1.9 million police — whose authority is due to be increased significantly — the agenda would have been limited to such issues as terrorism and its linkages with narcotics, apart from issues of public safety. Where the cup of agreeable banter would have slipped was the expected raising of the Masood Azhar issue and China's equally expected refusal to agree to inclusion of his name in the United Nations (UN) sanctions list. It is not that China likes terrorists less – after all it has given shelter to various such elements in the past - it's just that it loves Pakistan more. Sometimes the two are one and the same, but Beijing seems oblivious to that.
Despite being on the way to becoming a regional power, and perhaps a super power at some point, it is surprising that China's diplomatic and security policies still remain somewhat conservative to say the least. The stance on Azhar, the refusal to settle border issues, not to mention the continued blocking of India as a member of the Nuclear Suppliers Group (NSG), all point to the fact that Beijing's ability to move with the times is somewhat limited. Trump's policies on China are not going to change in a hurry, since it is after all based on hard nosed economic priorities. In the wake of the United States turning into a "Sanctionistan", there has been a great deal of speculation on whether this would lead to India and China coming closer in areas other than trade.
There is some progress certainly. A trilateral agreement on Afghanistan is moving forward though at snail's pace. India and China are to jointly train Afghan diplomats, and there is a tentative reach out by Uzbekistan to get India involved in railway projects that would like Mazhar e Sharif with Herat, thus reviving the China-Afghanistan railway link that has been in doldrums due to lack of further connectivity and logistical backup. That in turn would mean a direct line from India-backed Chahbahar Port to China. There is no sign that either Beijing or New Delhi is ready to go ahead with this. But it could provide China with that vital corridor to reach even closer to the oil rich West Asia than Gwadar.
Another area of possible co-operation is slowly catching up. At the meeting, the Chinese side appears to have raised the issue of "separatism" which is Beijingspeak for the courageous fight of the Uighurs against an ever increasing Chinese tide. At some level, public security officials seem to have realised that in this area, Pakistan is likely to be more of a hindrance than a help. The Chinese embassy in Islamabad had even taken to virtually chairing meetings on this and the issue of security of Chinese citizens, with relevant police and intelligence organisations present.
There have also been issues about information shared with the Pakistanis reaching Uighur elements settled in Gilgit Baltistan and adjoining areas of Afghanistan, not to mention the assistance given to them by various Pakistani terrorist groups. Religious leaders, including Noor ul Haq Qadri, Minister for Religious Affairs and Inter-Faith Harmony, are not happy with the reports of massive internment camps for Uighurs which was adequately reported by the Pakistan media. In such a scenario, New Delhi is likely to be a far more competent source for quiet intelligence sharing.
The triangle of unrest which includes Xinjiang, Kashmir and Gilgit Baltistan – though vastly different in detail – has the potential to seriously compromise security in China, and less so for India. After all, Indian security forces have been battling terrorism in Kashmir for decades, even while a certain unruly democracy took roots in the state. China does not have that luxury. Though reports of internment camps remain just 'reports' as yet – and was not confirmed by the United Nations despite reports to the contrary – the fact remains that the Uighur issue is only likely to climb in seriousness. Beijing is only now realising that transnational separatism needs transnational co-operation. It cannot be handled alone, or with an unstable neighbour.
There are other reasons for Beijing to take India seriously as a source of stability. In the coming weeks, the Prime Minister is due to visit Japan, and the emphasis there is likely to be on defence, and fleshing out the "Quad" – a euphemism for fledgling co-operation between Japan, India, the US and Australia. There is a strong intention to co-opt India into a US-backed quasi security alliance, which New Delhi has so far resisted. As the US–China face offs continue – with 'aggressive moves reported by Chinese warship against the US navy in waters off the disputed Spratly Islands as recently as the beginning of this month – there is much motivation for Beijing to seek a friendly face in the Indian Ocean neighbourhood.
Looking at the map from Beijing, the big large peninsula that seems to dominate the Indian Ocean is the Sovereign Socialist Secular Democratic Republic of India. You just cannot get away from geography. Justly or otherwise, the Indian Ocean is the future zone of conflict, and major powers are only beefing up their presence. In such a situation, Beijing would be advised to throw the Masood Azhar issue into the sea, together with all the baggage that goes with it. There's some strong turbulence ahead.
World
Ajit Doval led a high-powered delegation to the US that included five secretary level officials and members of the Indian corporate sector from the hi-tech area for the launch of the India-US initiative on critical and emerging technologies
World
The meeting between Ajit Doval and General Mark Milley took place on Monday at the India House, the official residence of India's Ambassador to the US Taranjit Singh Sandhu
World
The iCET was first mentioned in a joint statement after the meeting of Prime Minister Narendra Modi with US President Joe Biden in Tokyo in May 2022