Can't dub Masood Azhar global terrorist, says China after India seeks UN designation for LeT chief yet again
At a meet between Rajnath Singh and Chinese home minister Zhao Kezhi, India urged China to back its pending UN application to list Masood Azhar as an international terrorist.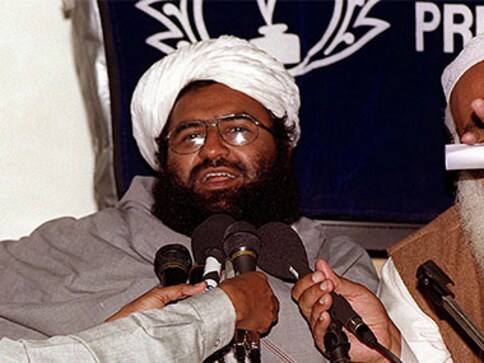 Beijing: China on Tuesday said it has told India many times that it has issues in declaring Pakistan-based Masood Azhar a global terrorist, and it will take its own call on the merits of the matter, a day after New Delhi nudged Beijing again to blacklist him.
Beijing also denied giving shelter to Paresh Baruah, the chief of banned Indian outfit ULFA, saying it does not interfere in the domestic affairs of other countries.
At a high-level meet between Indian home minister Rajnath Singh and his visiting Chinese counterpart Zhao Kezhi, New Delhi urged Beijing to back its pending application at the UN to list LeT chief Azhar as an international terrorist.
"As to India's request for the listing of Masood Azhar, we have already stated our position many times. On the issue of counter-terrorism, China has always actively participated in international anti-terrorist operations," said Chinese foreign ministry spokesperson Hua Chunying. "We have always made our judgment and decisions on the merits of the matter itself."
Azhar is believed to be the mastermind of the deadly attack at an Indian Army base in 2016. He also plotted the 26/11 Mumbai attacks.
China, Pakistan's main ally, has repeatedly blocked India's application at the UN to get him declared an international terrorist. It says there is not enough evidence against Azhar, frustrating India.
This has become one of the major issues between New Delhi and Beijing.
Asked about India telling China at the same meeting not to give shelter to Baruah, Hu said: "The Chinese government has always adhered to the principle of non-interference in other countries' affairs. This remains unchanged."
Baruah is reportedly making frequent visits to China and smuggles arms to India's Northeast.
World
China, which confirmed the test on October 18, tried to downplayed it, saying it was "routine test" and emphasised that "it's not missile, but a spacecraft"
Sports
The diplomatic boycott by the US and its allies could cast a shadow over the grand opening ceremony being planned by China for the event as their official delegations will be conspicuously absent flagging the human rights issues.
Sports
With less than 100 days to go to the Games, China is bracing for a major challenge to its zero-COVID strategy as thousands of international athletes and officials descend on its capital after months of strict border controls.