Can't dub Masood Azhar global terrorist, says China after India seeks UN designation for LeT chief yet again
At a meet between Rajnath Singh and Chinese home minister Zhao Kezhi, India urged China to back its pending UN application to list Masood Azhar as an international terrorist.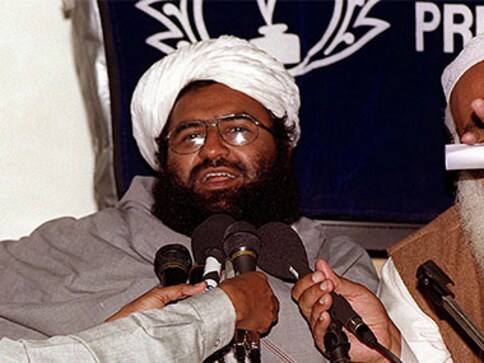 Beijing: China on Tuesday said it has told India many times that it has issues in declaring Pakistan-based Masood Azhar a global terrorist, and it will take its own call on the merits of the matter, a day after New Delhi nudged Beijing again to blacklist him.
Beijing also denied giving shelter to Paresh Baruah, the chief of banned Indian outfit ULFA, saying it does not interfere in the domestic affairs of other countries.
At a high-level meet between Indian home minister Rajnath Singh and his visiting Chinese counterpart Zhao Kezhi, New Delhi urged Beijing to back its pending application at the UN to list LeT chief Azhar as an international terrorist.
"As to India's request for the listing of Masood Azhar, we have already stated our position many times. On the issue of counter-terrorism, China has always actively participated in international anti-terrorist operations," said Chinese foreign ministry spokesperson Hua Chunying. "We have always made our judgment and decisions on the merits of the matter itself."
Azhar is believed to be the mastermind of the deadly attack at an Indian Army base in 2016. He also plotted the 26/11 Mumbai attacks.
China, Pakistan's main ally, has repeatedly blocked India's application at the UN to get him declared an international terrorist. It says there is not enough evidence against Azhar, frustrating India.
This has become one of the major issues between New Delhi and Beijing.
Asked about India telling China at the same meeting not to give shelter to Baruah, Hu said: "The Chinese government has always adhered to the principle of non-interference in other countries' affairs. This remains unchanged."
Baruah is reportedly making frequent visits to China and smuggles arms to India's Northeast.
World
As the war in Ukraine completes a year, China's Xi Jinping is expected to meet his Russian counterpart Vladimir Putin. Beijing has claimed to be neutral in the conflict, but with the visit to Moscow is Xi choosing a side?
Explainers
Xiongan New Area is a pet project of President Xi Jinping. Located around 97 kilometres from Beijing in Hebei province, experts say the city is an insight into Xi's vision for China's future
World
The US has confronted China with evidence that suggests some Chinese state-owned companies may be providing assistance to Russia in its war effort against Ukraine and is also ascertaining if Beijing is aware of those activities, according to a report