China's stride in AI: Baidu set to finish testing ChatGPT-like project called 'Ernie Bot' by March
Because of US sanctions, China couldn't access technologies like Microsoft and OpenAI's ChatGPT. As a result, they had to develop their own AI generative tech. Baidu, one of China's largest tech companies, is set to launch ErnieBOT that functions like ChatGPT
As interest in generative artificial intelligence (AI) grows, China's Baidu said on Tuesday that it will finish internal testing of a ChatGPT-style project named "Ernie Bot" in March. The news sent search engine giant Baidu's Hong Kong-listed shares up 15.3% on Tuesday.
A wave of Chinese AI stocks surged as the worldwide excitement for Microsoft-backed chatbot phenomenon ChatGPT fueled speculative wagers on the new technology.
ChatGPT started making headlines for its ability to can create articles, essays, jokes, and even poetry in response to prompts, and was named the fastest-growing consumer app in history just two months after its inception.
It has spurred several technology companies to double down on the much-hyped generative AI technology, which had previously operated more in the background than as a significant contributor to the bottom line.
Alphabet Inc., the parent company of Google, announced on Monday that it will introduce a chatbot service and additional AI for its search engine, while Microsoft prepares to unveil its own AI on Tuesday, highlighting the rising race to lead a new wave of computing.
On Tuesday, Baidu, China's answer to Google, joined the frenzy.
According to the company, Ernie, or "Enhanced Representation via Knowledge Integration," is a huge AI-powered language model that was presented in 2019 and has steadily developed to be capable of activities such as language interpretation, language production, and text-to-image generation.
Baidu intends to launch the service as a standalone app before progressively integrating it into its search engine by including chatbot-generated results when users make search requests.
While ChatGPT is not accessible in China, mainland investors are still pumping up the shares of AI technology companies such as Hanwang Technology Co, TRS Information Technology Co and Cloudwalk Technology Co.
Baidu, situated in Beijing, has been a pioneer in various digital movements in China.
When the metaverse became a new buzzword in late 2021, the business created "XiRang," which it billed as China's first metaverse platform.
The platform, on the other hand, was severely lambasted for not providing a high-level, immersive experience, and Baidu stated that it was a work in progress.
As it seeks to diversify its income sources, the firm has made significant investments in AI technologies, including cloud services, processors, and autonomous driving.
Read all the Latest News, Trending News, Cricket News, Bollywood News,
India News and Entertainment News here. Follow us on Facebook, Twitter and Instagram.
World
Elon Musk wasn't very happy when OpenAI released ChatGPT and the app exploded in popularity. Elon Musk had invested in OpenAI early on and wanted to take control over the day-to-day functions of the company, which the founders of OpenAI refused.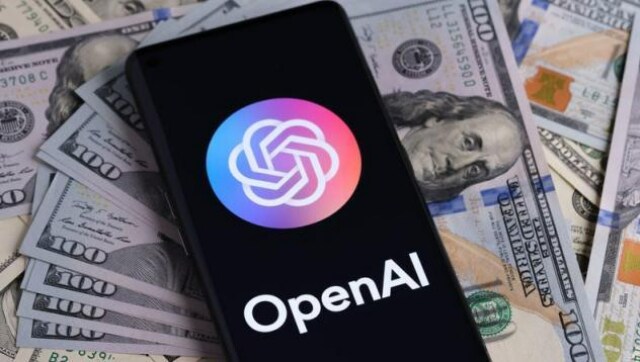 World
The AI market is already worth nearly $90 billion today and is expected to grow by another $10 billion in the next three years. While OpenAI's GPT-4 based tools are very popular, developers are already looking for better alternatives that work faster.
World
OpenAI's CEO Sam Altman is aware that many bad actors will use GPT-4 for large-scale misinformation and cyberattack campaigns, if we are not careful about how we use the tool. He also said he is aware of how AI may change the nature of jobs as we know it.