Cartoon 'Simpsons' censored again in Hong Kong, this time for referring to 'forced labour camps' in China
The episode in question, titled 'One Angry Lisa', is from the latest season of the long-running US animated series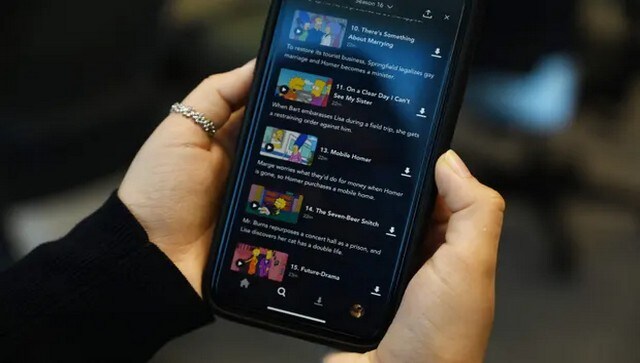 Hong Kong: Hong Kong has removed an episode of the American-sitcom 'The Simpsons' from Disney+ streaming services for including a line about China's "forced labour camps".
The episode in question, titled 'One Angry Lisa', is from the latest season of the long-running US animated series.
A scene in the episode depicts a character named Marge Simpson purchasing an interactive training bike and later taking it for an indoor spin with an on-screen instructor in front of a virtual background of the Great Wall of China.
The instructor while taking Marge on a tour, said, "Behold the wonders of China. Bitcoin mines, forced labour camps where children make smartphones, and romance."
CNN has confirmed the removal of 'One Angry Lisa' from Disney+, while other episodes from the season are still available. Meanwhile, Disney has declined to comment on the matter.
Not the first Simpsons episode to be banned
In 2021, the year Disney+ was formally launched in Hong Kong, episode 12 of the 16th season was made unavailable in the Chinese city.
This episode featured a scene where the Simpsons family visited Tiananmen Square in Beijing and here a plaque read, "On this site, in 1989, nothing happened."
Tiananmen Square, however, is the site where pro-democracy protestors died in 1989.
Film censorship law
Over the years, the ruling People's Republic of China has intensified its crackdown against media outlets, bookstores, libraries, online content and museums for portraying "anti-government" sentiments.
Hong Kong legislations, in 2021, passed a film censorship law to "safeguard national security". However, officials said at the time that the law doesn't apply to online streaming platforms.
Content that is deemed to "endorse, support, glorify, encourage and incite activities that might endanger national security."
No comment from Hong Kong govt
Government officials in Hong Kong have refused to comment "on individual business decisions, including whether it had approached Disney to take down the episode."
However, a spokesperson for the Hong Kong government told CNN that offences under the national security law "are clearly defined" and that "law-abiding people and organizations will not unwittingly violate the law."
Read all the Latest News, Trending News, Cricket News, Bollywood News,
India News and Entertainment News here. Follow us on Facebook, Twitter and Instagram.
Entertainment
The film being pulled in Hong Kong has prompted concern on social media over the territory's shrinking freedoms.
World
A new 'Winnie the Pooh' horror movie will not be released in Hong Kong. While no reason was given for it, censorship claims surfaced as the fictional bear is not liked by mainland Chinese authorities over unflattering comparisons with Xi Jinping
World
Rick Waters, who heads the State Department's new so-called 'China House' that supervises US policy toward Beijing, travelled to Beijing as well as Shanghai and Hong Kong