ChatGPT under scanner: Canada to investigate OpenAI's chatbot over privacy concerns
Canadian privacy regulators are launching a joint investigation into OpenAI, probing if the company has obtained proper consent for collecting, using, and disclosing personal information from Canadian residents via ChatGPT.
Privacy regulators in Canada are initiating a collaborative investigation into OpenAI, the parent company of ChatGPT, to examine its data collection and usage practices. This action follows a growing trend of governments scrutinising the regulation of artificial intelligence (AI) tools.
The federal privacy regulator, in conjunction with authorities in Quebec, British Columbia, and Alberta, will specifically investigate whether OpenAI has obtained appropriate consent for the collection, use, and disclosure of personal information from Canadian residents through ChatGPT. The Office of the Privacy Commissioner of Canada announced this on Thursday.
The introduction of the popular chatbot, ChatGPT, has intensified the competition among tech giants like Alphabet Inc and Meta, prompting governments to grapple with the development of laws to govern the utilisation of this revolutionary technology.
ChatGPT has the capability to generate various forms of content, including articles, essays, jokes, and poetry, based on user prompts. OpenAI, a privately held company with support from Microsoft Corp, released ChatGPT to the public free of charge in late November.
In addition to consent-related matters, the Canadian investigation will assess OpenAI's compliance with obligations concerning transparency, accessibility, accuracy, and accountability. The commissioner's office stated that due to the ongoing nature of the investigation, no further details are currently available. The findings of the investigation will be made public once concluded.
Read all the Latest News, Trending News, Cricket News, Bollywood News,
India News and Entertainment News here. Follow us on Facebook, Twitter and Instagram.
also read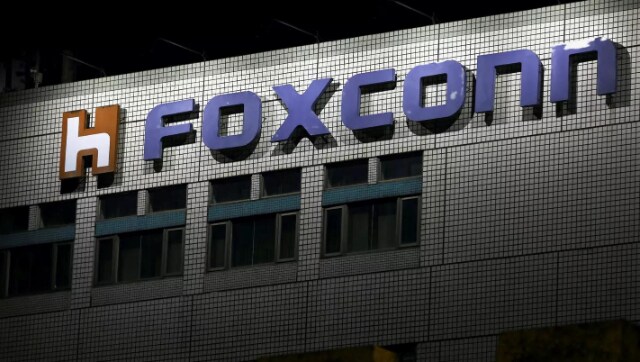 World
At Foxconn annual shareholders meeting, Chairman Liu Young-way said the firm remained cautious about this year due to monetary policy tightening, geopolitical tensions and uncertainty over inflation, but servers were a bright spot due to surging interest in AI
World
Sam Altman, the CEO of OpenAI, and one of AI's most prominent faces will be visiting India sometime this week as part of his world tour. In India, he is expected to meet with some of our ministers and see how he can help in creating regulatory framework of AI
World
OpenAI is getting sued in the US, after ChatGPT, its LLM chatbot falsely claimed that a popular radio host from Georgia, US embezzled money from a non-profit organisation. The AI chatbot went further by fabricating entire passages, making stuff up to support its claims