By 2040, UK will have half a million cancer patients every year, deaths will rise too
While the majority of the increase is attributable to an ageing population (older people have a higher cancer risk), the organisation also claimed that problems like obesity are contributing to the increase
London: Statistics predict that by 2040, there will be one third increase in the number of cancer diagnoses in the UK, bringing the total number of new cases annually to over 500,000.
According to an estimate by Cancer Research UK, the number of new cases of cancer will increase from the current 384,000 cases annually to 506,000 cases in 2040 if current trends continue.
The organisation also warned that if no action is taken by the government, the NHS "risks being overwhelmed by the sheer amount of new cancer diagnoses."
"Today's study presents a sobering reminder of the challenges the NHS in England is destined to confront in years to come," said Michelle Mitchell, chief executive of Cancer Research UK.
Cancer services professionals are working really hard, but cancer patients are already subject to intolerably long wait times for diagnosis and treatment, claims the report.
"On World Cancer Day, we are requesting that Prime Minister Rishi Sunak present long-term, permanent solutions to guarantee a marked improvement in cancer survival in England.
A 10-year cancer plan that will set up cancer services for the future, provide cancer patients with the treatment they need, and provide the NHS with the personnel and resources it requires is crucial.
While the majority of the increase is attributable to an ageing population (older people have a higher cancer risk), the organisation also claimed that problems like obesity are contributing to the increase.
The two leading avoidable causes of cancer are smoking and being overweight or obese, accounting for almost four out of every ten cancer cases.
According to statistics from Cancer Research UK, there would be 208,000 cancer-related deaths in the UK annually by 2040, up from the current 167,000 cases.
Between 2023 and 2040, there may be 8.4 million new instances of cancer and 3.5 million cancer-related deaths in the UK.
It further stated that persons aged 70 and above will account for 60% of cases (up from 50% currently) and 76% of fatalities.
The charity argued that action was required to increase cancer prevention, accelerate cancer diagnosis and treatment, fund research and innovation, and solve the "chronic" staffing and resource deficits in the NHS.
According to the report, the UK was not on pace to achieve its goal of making England smoke-free by 2030, and government limits on the marketing of junk food had been "pushed back" even further.
Read all the Latest News, Trending News, Cricket News, Bollywood News,
India News and Entertainment News here. Follow us on Facebook, Twitter and Instagram.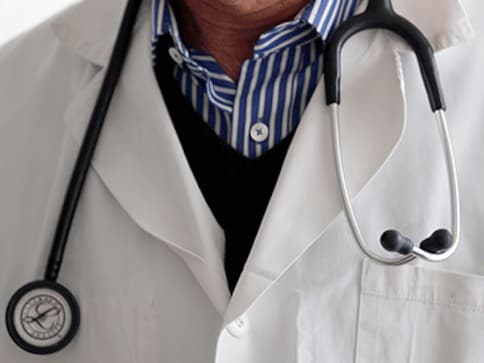 Health
myUpchar had the opportunity to chat with leading orthopaedic oncologist Dr. Vivek Verma to discuss his experiences in this field.
India
Cancer can be detected & cured in many cases, so stay positive & let the fighting spirit take over.
World
Cancer is a complex disease with thousands of genetic and molecular variations. AI-based algorithms hold great promise in identifying these variations that are otherwise difficult to detect