Bear's face on Mars? NASA's MRO snaps intriguing photo; see post
Though NASA has not clearly clarified anything about the viral photo, the University of Arizona tried to explain it in its Lunar and Planetary Laboratory blog
It's not a new thing to see illusionary images or facial representations on other objects. This sort of illusion is a basic human tendency and is termed "facial pareidolia" by scientists. There are several instances where people are able to find bizarre faces on clouds. However, one could hardly imagine finding a similarity to a bear's face on the surface of Mars. But this actually happened after NASA's Mars Reconnaissance Orbiter (MRO) captured a crater resembling a bear's face on the Red Planet. The image has gone viral across social media with the space agency dropping the photo on their Twitter page named 'HiRise: Beautiful Mars'.
The picture was shot by the MRO's High-Resolution Imaging Science Experiment (HiRISE) camera and depicts a rocky formation that looks somewhat like a bear's face. Given that it is one of the most precise and clear photographs of a Martian structure to date, the image has been generating a lot of discussion among scientists and the general public as well.
Though NASA has not clarified anything about the viral photo, the University of Arizona tried to explain it in its Lunar and Planetary Laboratory blog. According to them, the bear's nose is a V-shaped collapsed structure, while the eyes are nothing but two craters. The settlement of a deposit over an underlying impact crater may be the cause of the circular pattern which gives it the shape of a bear's face. The V-shaped nose may be a volcanic or mud vent and the discharge may be lava or mudflows.
The photograph has garnered hundreds of likes and retweets so far since being uploaded on 25 January. The comment section had mixed reactions from users. While some joked about the photo, others expressed their curiosity about the newly-discovered structure.
A person sarcastically wrote, "So this is the proof that they are intelligent bears on Mars."
Another user quipped, "It's a zoomed-in choco chip cookie."
An individual attempted to anticipate the reason behind such structures and noted, "Subsidence of shallow sediment layers fill into a paleo-impact crater in the subsurface. Perhaps due to differential compaction or movement of the mobile ice layer. Disruption at the centre could indicate the crater had a central peak, or perhaps it's due to diapiric ice."
Here are some other reactions:
Since its launch in 2006, the MRO has been orbiting Mars and has made a number of ground-breaking findings, including the finding of water ice on the planet's surface and the location of suitable landing locations for future missions.
Read all the Latest News, Trending News, Cricket News, Bollywood News,
India News and Entertainment News here. Follow us on Facebook, Twitter and Instagram.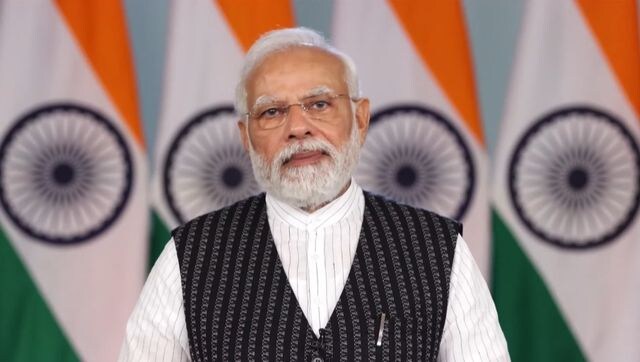 India
A man named Snehdeep Singh Kalsi shared his rendition version of the song 'Kesariya' from Brahmastra
World
The discovery was made by a student named Austin Carter during a mission in Antarctica.
World
Ahead of the 95th Oscars, Amritsar-based artist Jagjot Singh Rubal painted portraits of 100 Hollywood stars to commemorate the award night