Major step up for Apple's Make in India plan as Indian supplier starts making AirPod parts for export
Apple will start making AirPods in India soon, and also start exporting components that Indian suppliers make. This is a major boost to Apple's Make In India plan as Apple was facing a challenge to get vital components manufactured outside China.
In a major development that is only going to bolster Apple's Make in India plan, Apple's Indian supplier Jabil Circuits will now start manufacturing components that go into the making of the latest AirPods and AirPods Pro and also start exporting them to other countries where wearables are assembled.
Given how Apple has been trying to expand its China Plus One policy and has been tryig to shift the manufacturing of its components to countries outside China, this is a big deal for Apple. Although Apple has been able to shift the manufacturing of most of its iPhones to India, what it has been facing difficulty with, is moving the production of the components that go into an iPhone or any Apple product for that matter, away from China.
China is in a major conundrum as far as the global tech industry is concerned. The US, Japan and the Netherlands are all set to enact the chip sanctions that they have imposed on China, as part of a new trade agreement that was spearheaded by the US. These sanctions will virtually cripple China's already struggling semiconductor industry, as it won't be able to produce the latest generation of silicon chips, and neither will China be able to develop the next generation of microprocessors.
With this, India would be able to produce both iPhones and AirPods. According to Bloomberg, Apple is relocating its production base to India as a result of US trade restrictions and COVID-related difficulties in China. Jabil's Indian subsidiary is an 8,58,000-square-foot manufacturing plant in Pune. It employs about 2,500 people across the country.
The news comes nearly two weeks after 14 Chinese Apple suppliers gained preliminary authorisation from the Centre to set up assembly units in India. Luxshare Precision Industry, Sunny Optical Technology Group, Han's Laser Technology Industry Group, and Shenzhen YUTO Packaging Technology are among them.
Read all the Latest News, Trending News, Cricket News, Bollywood News, India News and Entertainment News here. Follow us on Facebook, Twitter and Instagram.
Best Deals
Looking for a premium, top-of-the-line flagship smartphone but don't want to spend more than Rs 75,000 on it? We've got you covered.
India
As of March 10, foreign law firms can now set up shop in India to offer M&A and corporate advisory services as well as to handle arbitration disputes for foreign clients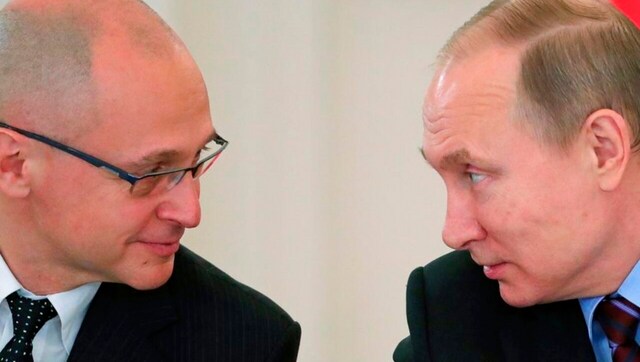 World
The Moscow Times reports that the rumored iPhone prohibition coincides with the Russian government's efforts to wean its citizens away from Western technology by establishing a "sovereign mobile ecosystem" based on the Avrora operating system