Among developed economies, UK to fare the worst: IMF
As per the earlier forecast, Britain was expected to grow by 0.3 per cent this year and 0.6 per cent next year, which IMF said that it now sees -0.6 per cent this year (2023) and 0.9 per cent growth in 2024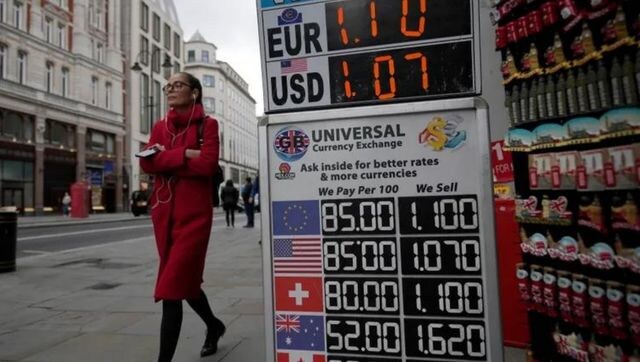 London: Britain is the only G7 economy and major industrialised country that would fare worse than other economies in the developed world. The International Monetary Fund (IMF) in its latest World Economic outlook growth projections said the UK will see its economy shrink in 2023.
IMF warned that the UK economy will contract by 0.6 per cent this year -0.9 percentage points worse than it had reported mere three months ago.
The UK economy would face a downgrade "reflecting tighter fiscal and monetary policies and financial conditions and still-high energy retail prices weighing on household budgets", IMF said.
As per the earlier forecast, Britain was expected to grow by 0.3 per cent this year and 0.6 per cent next year, which IMF said that it now sees -0.6 per cent this year (2023) and 0.9 per cent growth in 2024.
UK economy worst performer among G7 nations
The Washington-based multilateral lender said that even though the prospects for every other member of the G7 group of leading developed nations had improved or remained unchanged since October, rising interest rates and higher taxes made the outlook for the UK economic growth gloomier.
The year 2023 would be "quite challenging" for the UK, warned IMF Chief Economist Pierre-Olivier Gourinchas, adding that the country slipped from top to bottom of the G7 league table.
"There is a sharp correction," he added.
UK economy to be slower than Russia
UK is the only country expected to shrink across all the advanced and emerging economies. Even Russia, the country which has been slapped with sanctions for invading Ukraine, is expected to grow this year.
The shrinking of a country's economy signifies that the industries make less money and the number of people unemployed increases.
IMF has also upgraded its growth projections for Italy and Germany which suggests that both the countries will now grow more than the UK in 2023.
IMF's poor economic growth forecast for UK comes after the country's chancellor Jeremy Hunt warned it was "unlikely" that there would be a chance for a "significant" tax cuts in the Spring Budget.
The chancellor also said that lowering inflation "is the best tax cut right now". Hunt has been under pressure from some of his party members to cut taxes to stimulate the economy.
Last week, Hunt warned a sense of declinism was hampering the UK's economic recovery, and has come under pressure to come up with a credible plan to boost growth. His speech was criticised by business leaders as being devoid of policies.
Read all the Latest News, Trending News, Cricket News, Bollywood News,
India News and Entertainment News here. Follow us on Facebook, Twitter and Instagram.
Opinion
The summit is witness to how much can Modi and Kishida harmonise their positions to achieve better outcomes from their hosting of G7 and G20 summits for both their nations
Opinion
The G7 countries have shown a determination to raise a disruptive chorus of condemnation against Russia at every international meet, as if the Ukraine conflict constitutes the centre of gravity of international relations around which all other problems must rotate
World
The IMF's board also confirmed it has approved the loan, which clears the way for the release of funds and kicks off a four-year programme designed to shore up the South Asian nation's economy