Ahead of Valentine's Day, Thailand to distribute 95 million free condoms to deal with STDs, teen pregnancy
The government of Thailand said that the free condoms can be collected from pharmacies and primary care units of hospitals across the country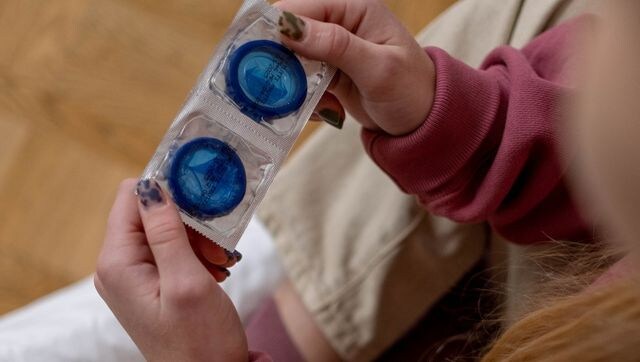 Bangkok: To promote safe sex ahead of Valentine's Day and curb the spread of sexually transmitted diseases (STDs) as well as teen pregnancy, Thailand will distribute 95 million free condoms.
The initiative will start from Wednesday, 1 February, 2023.
Condoms in four sizes
Thailand government spokesman Rachada Dhnadirek said that the condoms will be available in four sizes and can be collected from pharmacies and primary care units of hospitals across the country.
Universal healthcare card holders will be eligible to receive 10 condoms a week for one year.
Why is Thailand distributing free condoms?
NHSO said the decision to give out condoms for free has been taken to prevent unwanted pregnancies and transmission of sexually-transmitted diseases, such as syphilis, gonorrhoea, chlamydia, cervical cancer, HIV, Aids.
The National Health Security Office (NHSO), Thailand, secretary-general Jadej Thammatacharee said free condoms will be distributed with lubricating gel.
People who want to receive free condoms will be required to register on the smartphone application — Paotang. They will be required to choose a designated drug store, community clinics or state-run health offices from where they can receive the condoms.
People who do not have access to a smartphone can register for free condoms at designated service outlets, by showing a Thai national ID card.
"The campaign to give out free condoms to gold-card holders will help prevent diseases and promote public health," Rachada said.
The gold card or 30-baht scheme is the Universal Coverage scheme which is the largest of the three healthcare programmes that provide medical facilities to people of Thailand.
As per reports, Thailand has witnessed an increase in STDs in recent years, with syphilis and gonorrhoea making up more than half of 2021 cases. Among the most affected are those between the age group of 15 and 19, and 20 and 24.
Read all the Latest News, Trending News, Cricket News, Bollywood News,
India News and Entertainment News here. Follow us on Facebook, Twitter and Instagram.
Explainers
India still has a ban in place on gay and transgender people from donating blood. However, many countries across the world, including the United States, United Kingdom, Canada and Germany have lifted such restrictions on members from the LGBTQ+ community
Explainers
Medical care in countries like Mexico can be more than 50 per cent cheaper than it is in the US. This travel is popular with people who have no health insurance or plans that make them pay thousands of dollars before coverage begins
Explainers
Scientists have discovered how ghost catfish generates its iridescent glow. According to a study, as light passes through the skin of the fish, it strikes tiny structures in the muscle, which convert the light into a colourful spectrum