After securing battle tanks from NATO allies, Ukraine to now push for F-16 fighter jets: Govt adviser
Yuriy Sak, who advises defence minister Oleksiy Reznikov, said he was optimistic about receiving Western fighter jets, which Ukrainians have sought since early last year when Russia first invaded Ukraine
New Delhi: After securing dozens of high-end battle tanks from NATO allies, Ukraine says it will now push for Western fourth-generation fighter jets such as the American F-16.
Yuriy Sak, who advises defence minister Oleksiy Reznikov, said he was optimistic about receiving Western fighter jets, which Ukrainians have sought since early last year when Russia first invaded Ukraine.
"Every type of weapon we request, we needed yesterday," Sak was quoted as saying by The Hill.
"We will do everything possible to ensure Ukraine gets fourth-generation fighter jets as soon as possible," he added.
Kyiv has relied heavily on Western military assistance, which has drastically changed over the conflict. Even the notion of sending lethal aid to Ukraine was very contentious prior to the Russian invasion, but Western supplies have subsequently broken numerous taboos.
"They didn't want to give us heavy artillery, then they did. They didn't want to give us HIMARS systems, then they did. They didn't want to give us tanks, now they're giving us tanks. Apart from nuclear weapons, there is nothing left that we will not get," Aljazeera report quoted Sak as saying.
The United States and Germany on Wednesday announced deliveries of top-of-the-line tanks to Ukraine, sweeping aside their longstanding misgivings and signaling a new surge of Western support for an expected counteroffensive against the Russian invasion.
In a televised address, President Joe Biden promised 31 Abrams tanks, one of the most powerful and sophisticated weapons in the US army. Shortly before, Chancellor Olaf Scholz gave the green light to Germany sending 14 Leopard 2 tanks, a decision that opens the floodgates to several other European countries armed with Leopards to send their own contributions.
Although Western countries have already sent Ukraine everything from artillery to Patriot anti-missile defense systems, tanks were long considered a step too far, risking a widening backlash from Russia.
But with Ukraine gearing up for a counteroffensive to push back increasingly entrenched Russians in the east and south, the allies are now scrambling to send the powerful weapon.
Meanwhile, Scholz said there was no chance of fighter jets being sent to Ukraine.
"I made it clear very early on that we are not talking about combat aircraft, and I am doing the same here," he said in the Bundestag.
"We will not send ground troops under any circumstances. I have said there will be no direct involvement of NATO soldiers in the Ukraine war. That has not been the case so far and that will not be the case in the future. And everyone can rely on that," Scholz added.
With inputs from agencies
Read all the Latest News, Trending News, Cricket News, Bollywood News,
India News and Entertainment News here. Follow us on Facebook, Twitter and Instagram.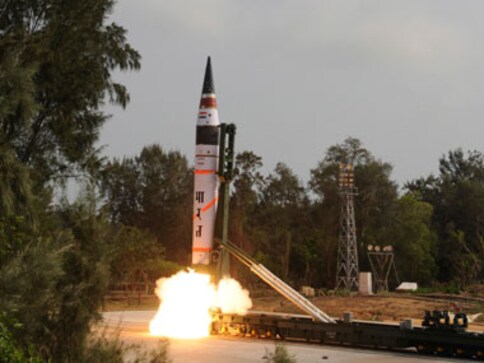 World
A Congressional resolution aiming to bring India on par with America's Nato allies in terms of trade and technology transfer besides elevating its status in export of defence articles from the US has been introduced ahead of Defence Secretary Ashton Carter's visit to India.
World
In a major U-Turn, President Donald Trump has said that Nato is "no longer obsolete," asserting that he is committed to the military alliance.
World
A bipartisan bill seeking to revoke Pakistan's status as major non-NATO ally to the US has been introduced in the US by two top lawmakers