After India's remarks at UNGA, Pakistan calls RSS centres 'breeding ground of terror', Adityanath 'Hindu extremist'
Saad Warraich, Pakistan's envoy to the United Nations, said, 'The breeding ground of terrorism in our region is the RSS centres of fascism.'
A day after External Affairs Minister Sushma Swaraj lambasted Pakistan for spreading terrorism in India, Islamabad took aim at the RSS and Uttar Pradesh chief minister Yogi Adityanath at the United Nations General Assembly.
According to News18, Saad Warraich, Pakistan's envoy to the UN, said: "The breeding ground of terrorism in our region is the RSS centres of fascism. The claims of religious superiority are perpetrated through straight patronage all across India."
He referred to Adityanath as an "unabashed Hindu extremist", saying that the chief minister "openly advocates religious superiority of the Hindus"."Members of India's minorities, including Christians and Muslims, are publically lynched at the hands of Hindus elites, where an unabashed Hindu extremist Yogi Adityanath, who openly supports the superiority of the Hindus, serves as the face of the largest Indian state Uttar Pradesh," Warraich said, according to The Indian Express.
Warraich also made a reference to the Assam National Register of Citizens (NRC) process, saying said that the "right to citizenship to Bengalis in Assam is being arbitrarily rescinded", and that they have "suddenly been made stateless". He made a reference to BJP chief Amit Shah, albeit without naming him, mentioning his comparison of Bangladeshi immigrants with termites.
"For a country where right to citizenship to Bengalis in Assam is being arbitrarily rescinded and who have suddenly been made stateless and been called 'termites' by a prominent Indian leader, where churches and mosques are torched, is surely not qualified to give sermons to others," he said.
His statements were in extension to a slew of allegations Pakistan made against India at the UN, most notably the claim that India had a hand in the 2014 attack on a school in Peshawar.
Pakistan's foreign minister Shah Mehmood Qureshi had said that the country will never forget the mass murder of more than 150 children at the Peshawar school, the Mastung attack and many others that "have links with terrorists supported by India".
The Peshawar attack was carried out by eight to 10 heavily-armed Taliban suicide bombers who had stormed the army-run school and taken several hostages. The attackers had entered the school posing as personnel of the paramilitary Frontier Corps and opened indiscriminate fire.
At the UN on Sunday, India strongly hit back at Pakistan for the "preposterous allegation" by Qureshi.
Indian diplomat from the country's Permanent Mission to the UN, Eenam Gambhir, reminded the new Pakistan government under the leadership of Prime Minister Imran Khan that there was an outpouring of sorrow and pain in India after the massacre of children in 2014. She said both Houses of India's Parliament had expressed solidarity while paying respects to those killed.
"Schools all over India had observed two minutes of silence in their memory. The despicable insinuation made by the foreign minister of Pakistan dishonours the memory of the innocent lives lost to terrorists that day," Gambhir said, adding that the allegation was a "desperate attempt" to look away from the monster of terror Pakistan had created in its quest to destabilise its neighbours and covet their territory.
Warraich made his statement after Gambhir's remarks. She had also asked whether Pakistan can deny that it is the "host and patron" of 132 UN-designated terrorists and 22 terrorist entities listed under the UN Security Council Sanctions regimes.
"Will Pakistan deny that the UN-designated terrorist Hafiz Saeed enjoys a free run inside Pakistan and spews venom and sets up candidates for electoral offices?" she said.
With inputs from PTI
Find latest and upcoming tech gadgets online on Tech2 Gadgets. Get technology news, gadgets reviews & ratings. Popular gadgets including laptop, tablet and mobile specifications, features, prices, comparison.
India
Referring to the Uttar Pradesh Police's denial of the rape charge, the Congress leader accused the state govt and police of dismissing her plight
India
Singh added that despite the border tensions, the country was not only resolutely facing them but also bringing about "historical changes in all sectors of development"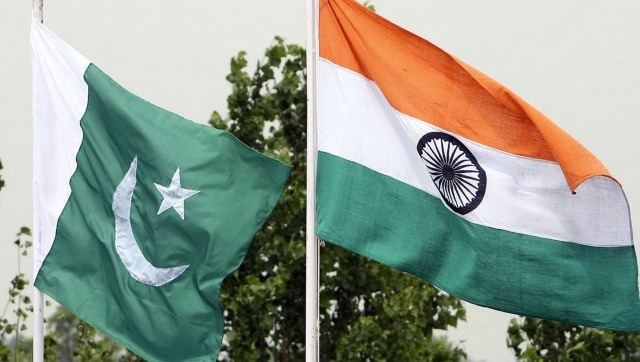 India
The UN has established the principle of self-determination as a vehicle for the worthy cause of decolonisation of Non Self-Governing Territories, the Indian statement noted