LoveGPT: 78% of Indians fell for a love letter written using AI, thinking it was written by a human
In a poll of about 1000 Indians aged 18 and above, it was found that 78% of people fell for a love letter written by ChatGPT, thinking it was written by a human. Moreover, 62% of respondents plan to use AI bots like ChatGPT to write their love letters this Valentine's Day
Anyone who has been following what people have been using ChatGPT for, must have seen this coming from a mile away. With ChatGPT starting to infiltrate every aspect of our daily lives, it was only a matter of time before people would use the AI bot to enhance their dating lives. 
A recent study conducted by McAfee, the people behind one of the most prolific antivirus and online security systems, has found that over 78 per cent Indians fell in love with a love letter that was actually written using ChatGPT. The kicker in this? People were not able to tell that the letter was written using AI, and rather thought that it was written by a human.
What did the study reveal?
McAfee polled over 5000 people, aged 18 and over from 9 countries including the United States, United Kingdom, France, Germany, Australia, India, Japan, Brazil, and Mexico. Of these, about 1000 were from India.
The study revealed that about 62 per cent of Indian adults are planning to use AI bots like ChatGPT to help write their love letters this Valentine's Day. Furthermore, about 73 per cent of Indians polled will be using AI to boost their dating profiles and get them to write their profile bios and pick up lines.
As opposed to the 78 per cent of Indians who fell for the AI-written love letter, 69 per cent fell for the same letter if we take a look at global averages. Also, 30 per cent men and 22 per cent of women globally planned on using ChatGPT or a similar service to write their love letters for them, and only 39 per cent of people globally planned on using AI bots for pickup lines and dating app profiles.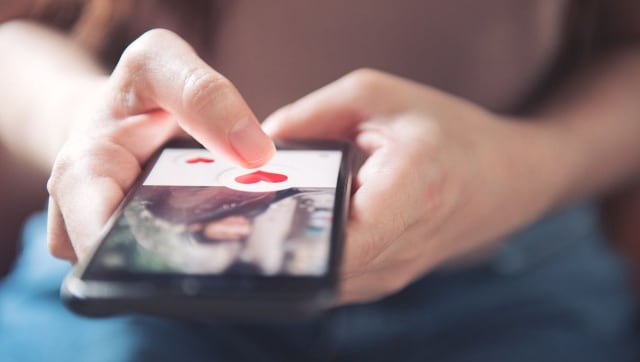 We've forgotten how to be romantic, at least data says so
Expressing an emotion as complicated as love is not easy for everyone. And while utilising AI bots to assist persons who are unable to communicate their emotions may appear to be an innocuous application of emerging technology, it illustrates the rising difficulties people experience in determining whether information received online is from a person or a computer.
Nevertheless, people have legitimate reasons for turning to an AI bot to ghostwrite their love notes and letters for them. Of the people polled in India, about 59 per cent of respondents said they lacked the confidence or the artistry for writing letters the way they feel it should be written. About 32 per cent, cited a lack of time as their reason, and 26 per cent, cited a lack of inspiration. 
Interestingly though, about 57 per cent of the respondents said they would be offended if they found out the note they had received was produced by a bot. So if you're planning to pull something off like this, ensure that your partner doesn't find out who came up with your note.
Dating, catfishing, and Artificial Intelligence
As convenient as dating has become in the digital age, the chances of getting catfished has also increased. In fact, 76 per cent of Indians have been catfished or know someone who has.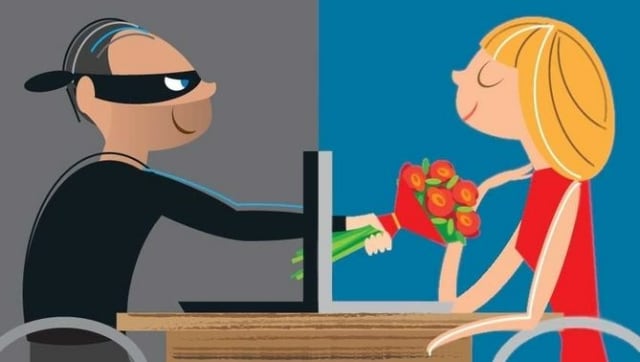 Furthermore, 89 per cent of Indian respondents have had direct talks with strangers across social media platforms, compared to the global average of 66 per cent.
People yearning for love have always been more prone to fraud, and hackers take advantage of this by engaging in lengthy, intricate attempts to steal from their victims. With 76 per cent of Indian respondents having communicated with a stranger online, they were also requested to send money, which is usually a red signal, especially if you've never seen them in person.
How to protect yourself from getting catfished?
Its actually very easy to identify a catfishing ploy, if one has their wits about them. Being on high alert and scrutinizing any texts, emails, or direct messages you receive from strangers always helps. Also, never send money or gifts to someone you haven't met in person.
Take the relationship slowly. Ask questions and look for inconsistent answers. Also, try a reverse-image search of any profile pictures the person uses.
Read all the Latest News, Trending News, Cricket News, Bollywood News,
India News and Entertainment News here. Follow us on Facebook, Twitter and Instagram.
World
Just like ChatGPT, GPT-4 which promises to be more powerful and disruptive has already started making headlines for even more creative and accurate responses
World
The chatbot could be used to access information on how to use vehicle features normally found in an owner's manual, program functions such as a garage door code or integrates schedules from a calendar, GM Vice President Scott Miller said.
World
Several students said they had bought foreign phone numbers online or used VPNs to bypass restrictions and access ChatGPT