71% Americans think country is going the wrong way
The Morning Consult recorded the responses of 6,000 adults on their views about the current state and trajectory of US. They were asked, 'Generally speaking, would you say that things in the country are going in the right direction, or have they pretty seriously gotten of off on the wrong track?'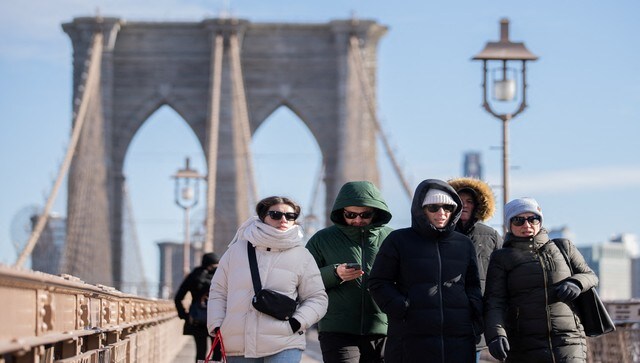 Washington: Is the US going the wrong way? That's what most Americans think.
According to a survey conducted by Morning Consult, titled 'Is the United States Heading in the Right Direction?', as of 30 January 2023, as many as 71 per cent of US citizens think that the country has gotten off the wrong track.
The Morning Consult recorded the responses of 6,000 US adults on their views about the current state and trajectory of the country.
The respondents were asked, "Now, generally speaking, would you say that things in the country are going in the right direction, or have they pretty seriously gotten off on the wrong track?"
The results of the survey were weighted to account for a range of demographic characteristics including age, gender and race/ethnicity, and have a margin of error of +/-1 percentage point, as per the official website of Morning Consult.
Since January 2021, however, the number of Americans thinking that US is going the wrong way has slightly dipped from 79 per cent then to 71 per cent now.
Meanwhile, the percentage of people who think America is on the right track stands at 29 per cent.
The report also provided a demographic breakdown of the results. As far as party affiliations are concerned, 51 per cent of Democrats – the ruling party – think that America is on the right track while 90 per cent of Republicans think otherwise.
Interestingly, as of 13 January 2021 – a few days before Joe Biden was elected as the President – only 18 per cent of Democrats thought America was on the right track. This figure changed drastically following Joe Biden's assumption of power on 20 January 2021. From a mere 18 per cent, as many as 60 per cent of Democrats changed their opinion of America by 23 January 2021.
A gender-wise analysis revealed that 27 per cent of female believe that America is going the right way as opposed to 33 per cent male who think on similar lines.
Meanwhile, 28 per cent of adults who earn an annual income under $50,000 think that the US is generally going in the right direction. This figure goes up by a few percentage points for people earning between $50-99k and $100k or more.
Read all the Latest News, Trending News, Cricket News, Bollywood News,
India News and Entertainment News here. Follow us on Facebook, Twitter and Instagram.
World
The new study founds cases have continued to shoot up, rising to 476 in 2019, to 756 in 2020, and then to 1,471 in 2021. Doctors have also detected the fungus on the skin of thousands of other patients, making them a transmission risk to others
World
Demonstrations began at a bus yard and are expected at schools across the city by members of Local 99 of the Service Employees International Union, which represents about 30,000 teachers' aides, special education assistants, bus drivers, custodians, cafeteria workers and other support staff
World
One legal framework that is being looked at for expanding FDIC insurance would use the Treasury Department's authority to take emergency action and lean on the Exchange Stabilization Fund