4 members of an Indian-origin family kidnapped in the US
An Indian family from Central Valley was kidnapped in Merced County, California, on Monday. Read more.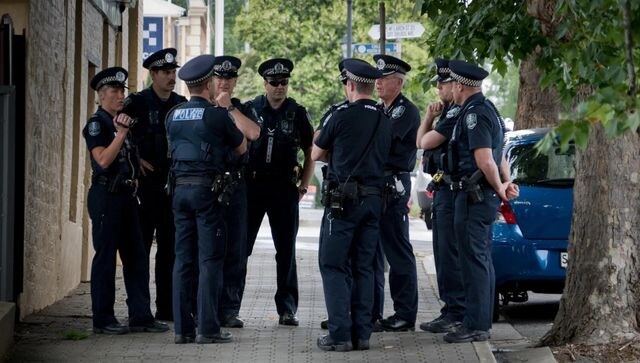 Los Angeles: Four members of an Indian descent family, including an 8-month-old child, were abducted in the US state of California, according to police, who also issued a warning that the suspect is armed and dangerous. On Monday, a Central Valley family was abducted in Merced County, California. Aroohi Dheri, 8 months old, her mother Jasleen Kaur, 27, her father Jasdeep Singh, 36, and her uncle Amandeep Singh, 39, have all been identified as the family.
The sheriff's office released two images of a person they believe to be the abductor, describing him as having a shaved head and wearing a hoodie. The 8-month-old girl and her parents were kidnapped by a person described as armed and dangerous, authorities said.
A fourth relative was also taken from a family business in an unincorporated community in the Central Valley community, the Merced County Sheriff's Office said in a statement on Monday evening. In the statement Monday night, Merced County Sheriff Vern Warnke said that investigators were unsure of a motive but that authorities believe the kidnapper destroyed evidence to cover his tracks.
"So far as I know no contact has been made nor ransom demands, nothing, from the suspects in this," he said. "We need your help. We consider the suspect to be armed and dangerous," the sheriff's office said.
"We have a lowlife out there that kidnapped an 8-month-old baby, her mom, her dad and her uncle. So far… we have no motivation behind it. We just know they are gone," said Sheriff Warnke.
Deputies said the investigation is in its early stages.
It asked the public to approach the sheriff's office if they see the suspect. "Do not approach him or the victims," it said.
Read all the Latest News, Trending News, Cricket News, Bollywood News, India News and Entertainment News here. Follow us on Facebook, Twitter and Instagram.
Football
Chelsea star Pulisic bundled home the do-or-die Group B game's only goal on 38 minutes to set up a second round clash with Group A winners the Netherlands on Saturday.
World
The owners of a cryptocurrency firm called Elon Goat Token have spent a whopping $600,000 on a sculpture of Elon Musk that shows his head attached to the body of a goat, wearing a Dogecoin necklace and riding a rocket. It is intended to convey that the billionaire is the Greatest Of All Time (GOAT)
World
As per reports, a hacking group called APT41 managed to steal millions of dollars from said fund that included small business loans and unemployment funds of over a dozens states here