Kavya NarayananOct 30, 2018 10:43:51 IST
Earlier this month, a renowned scientist and academic at the Indian Institute of Science (IISc) was accused by a doctoral student, under his guidance, of sexual harassment.
The researcher, Giridhar Madras, has now been sent on "compulsory retirement" over the allegations by the institute's governing council, an Indian Express report says.
The IISc profile of Madras, which was on the website until recently, has now been taken down.
IISc Director, Professor Anurag Kumar, told Express, that Madras, who had worked at IISc for nearly 20 years, was told to leave by the institute's governing council, who recommended that disciplinary action is taken against him.
This came after an investigation by IISc's internal complaints committee, which reviewed the complaint and charged made by the doctoral student that was under Madras's guidance.
Giridhar Madras is a Shanti Swarup Bhatnagar award winner, and awardee of multiple fellowships including those from the Indian National Science Academia, Indian Academia of Science, Indian National Academy of Engineering and others.
He was also merited a JC Bose Fellow and conferred an Award for Excellence in Teaching and Research by IISc, and listed as the top 1% of scientists in his field, globally.
The accusations against him
The complaint against Madras alleged that he made "sexually-coloured remarks" directed at a female doctoral student and persisted with late night phone calls to her.
This is one of the five different acts and behaviour recognised as sexual harassment under the Vishakha guidelines against Sexual Harassment in the Workplace.
The IISc has its own Anti-Sexual Harassment (ASH) policy, with a broad list of acts that qualify as sexual harassment, including the promise of preferential treatment, threat to an employee's current or future work prospects, interference with an employee's work, persistent unwanted attention, sharing of sexist jokes, texts or messages that could offend a victim of past sexual violence, etc.
Academia in the #MeToo radar
About a year ago, a law student at the Jadavpur University, Raya Sarkar, circulated a list of 58 "known" sexual predators in academia from across 29 Indian institutions on Facebook. This was done in the hope of keeping women and newcomers at these universities in the know about sexual harassers in the academic circuit.
For using the 'whisper' network to track these alleged harassers, the list was met with vehement opposition and support in equal measure. The opposition was led by senior Indian feminists and considered an act that undermined the feminism movement since the allegations were alleged and significant, yet unproven.
One of the accused Professors even took the stage last year and claimed never to have made an inappropriate sexual advance.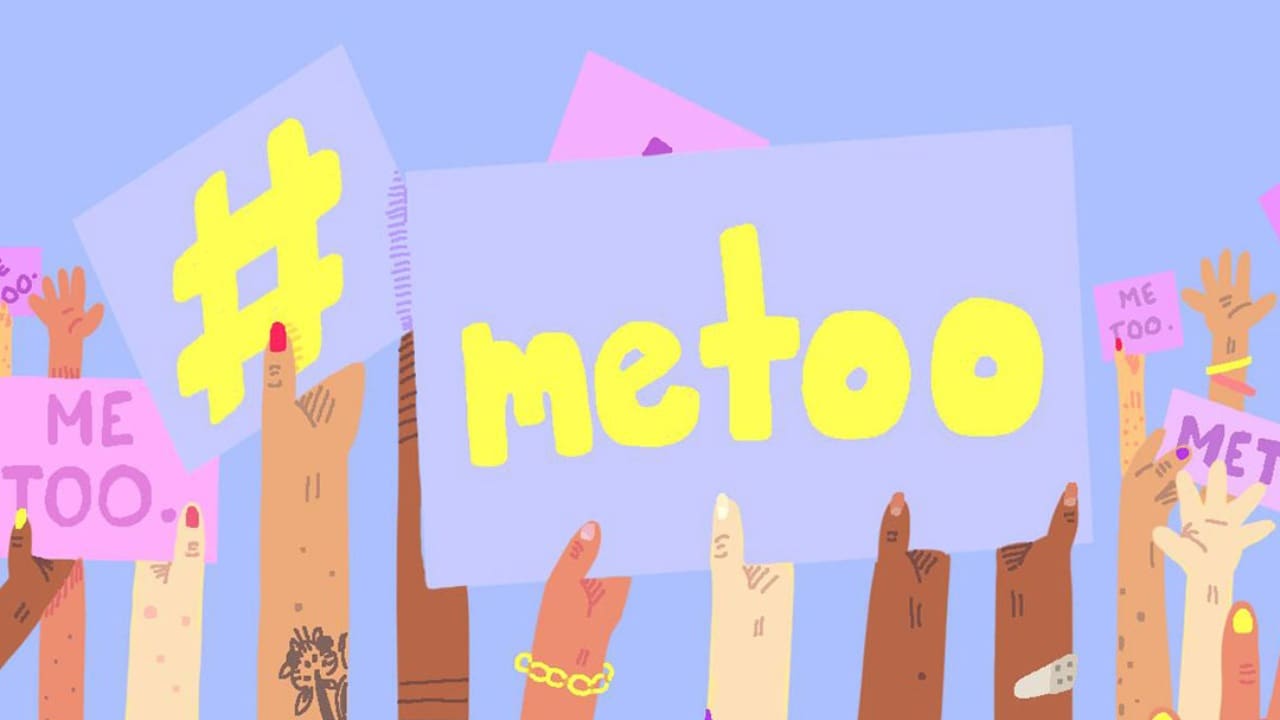 Sexual harassment in educational institutes
"When harassment comes to light, it is an oppourtunity for the institution to reflect and put in place policies and training to ensure an equitable work place," said Dr Sandhya Koushika, Convenor of the Women's Cell and senior neuroscience researcher at the Tata Institute of Fundamental Research, Mumbai. "In several institutions, much more training is necessary."
In Dr Koushika's view, more sensitisation training, communication with incoming researchers and students to build a consistent level of awareness — particularly in environments with significant turnover of manpower — is an important part of keeping organizations free of sexual harassment.
Sandhya Menon, a writer and journalist who has triggered an uprising on Twitter and elsewhere with her story of harassment, isn't hopeful about current practices at institutions.
"The immediate reaction of most institutions to (an incident) like this would be.. 'Okay, no women will work long hours', or 'No woman will come in alone (to work)',"
When a superior is approached with a claim of sexual harassment in the workplace, there's only one acceptable approach: "Let me help you file a complaint."
"Institutes are mandated to have letters and policies to address (sexual harassment), but there's a human element to it that doesn't come from having 'systems' in place," Menon says. "The process has been rendered ineffective by everyone involved. It isn't that they don't know what's happening... education is rife with harassment, only few of which are pursued till the point someone is held accountable."
It's more important now than ever to follow through on calling someone out for being a harasser, Menon says.
"If you've called someone out, that's great, you absolutely should. Now, you walk the talk. Go to the police... file an FIR... do what you have to. The (harasser) may do nothing for two years, but there's no telling that he won't go back to doing exactly the same thing once you're gone."
Tech2 has reached out to the Institute's Director, Press Office and Giridhar Madras for a comment, and will update the report with their responses here if and when received.
Find latest and upcoming tech gadgets online on Tech2 Gadgets. Get technology news, gadgets reviews & ratings. Popular gadgets including laptop, tablet and mobile specifications, features, prices, comparison.