tech2 News StaffMar 30, 2018 16:45:54 IST
It seems that the next trend in the smartphone market will be that of foldable smartphones. After seeing numerous patents on devices with folding displays from Samsung, Microsoft, Apple, Huawei has now reportedly patented its very own version of  device with a foldable display.
According to a report on LetsGoDigital, the company had filed for a patent for a mobile terminal folding mechanism and mobile terminal at the World Intellectual Property Organization (WIPO). The patent for a foldable display device which will look like a tablet once its opened up was applied on 19 September 2017 and was published on 29 March.
The report mentions that Huawei's Consumer Business Group CEO, Richard Yu said the company already has a working prototype of the device with a foldable display. He also mentioned that there is a gap between the two parts of the display because of the fold which needs to be fixed and hence the company is working on a better mechanical device. The images shown in the patent image shows a device which looks like a notebook with a hinge in between to fold the device. Once the device opens up, it becomes rectangular in shape.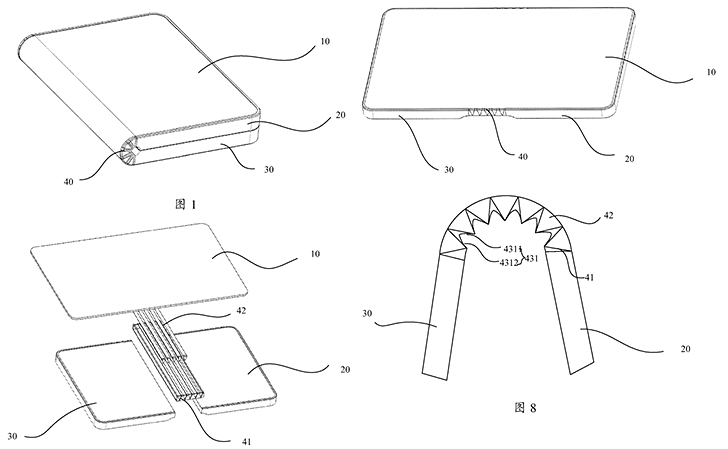 Huawei is marching ahead with new innovations as the company recently launched a new P Series range with Huawei P20 and the P20 Pro. The Huawei P20 Pro comes with a triple camera setup on the rear, whereas the other smartphone, the Mate RS comes with an under display fingerprint reader.
Find latest and upcoming tech gadgets online on Tech2 Gadgets. Get technology news, gadgets reviews & ratings. Popular gadgets including laptop, tablet and mobile specifications, features, prices, comparison.