Abhilash PavuluriJan 01, 2018 11:13:06 IST
2017 was a tumultuous year for most of us in general, and more so for tech heads.
We've gotten better than ever with mobile phones, drones are slowly taking over helicopters for aerial shots and cameras are getting all the more advanced. Seeing as this is my last article for the year 2017, I thought it would be wise to take a step back and see where we've come to, especially if you've been a regular reader of the weekly photography articles.
Mobile Phone Cameras Are Taking Over
It's a trend that many hardcore photographers feared would happen eventually, and it is. People are taking advantage of the fact that "the best camera is often the one with you". Nearly 85% of the world's photos were taken on a smartphone, according to a report from Statista UK. Of course, that includes all manner of photos, but it's still a staggering photograph when you consider how digital cameras used to rule once upon a time.
And mobile cameras, in general, have seen massive leaps this year: Apple's dual-camera setup eventually found its way to nearly every smartphone manufactured during the course of the year. Then Google did a 180 and went ahead with a single lens, focusing instead on software. This move, in particular, brings to light a question we spoke about a few articles ago: is software taking over hardware in photography? We can only wait for 2018 to give us more solid results.
Another surprise was RED: The video camera giant's plans for a camera-centric smartphone could only be described as ambitious(that holographic display!).
Drones Got Cheaper and Smaller
The topic of drones in India is still an iffy topic because of the DGCA's new rules concerning aerial vehicles for personal and commercial use. But elsewhere, drones are getting smaller, faster and longer-lasting thanks to improvements in battery tech. DJI's Spark was touted to be a worthy "every man's drone" but for its various drawbacks.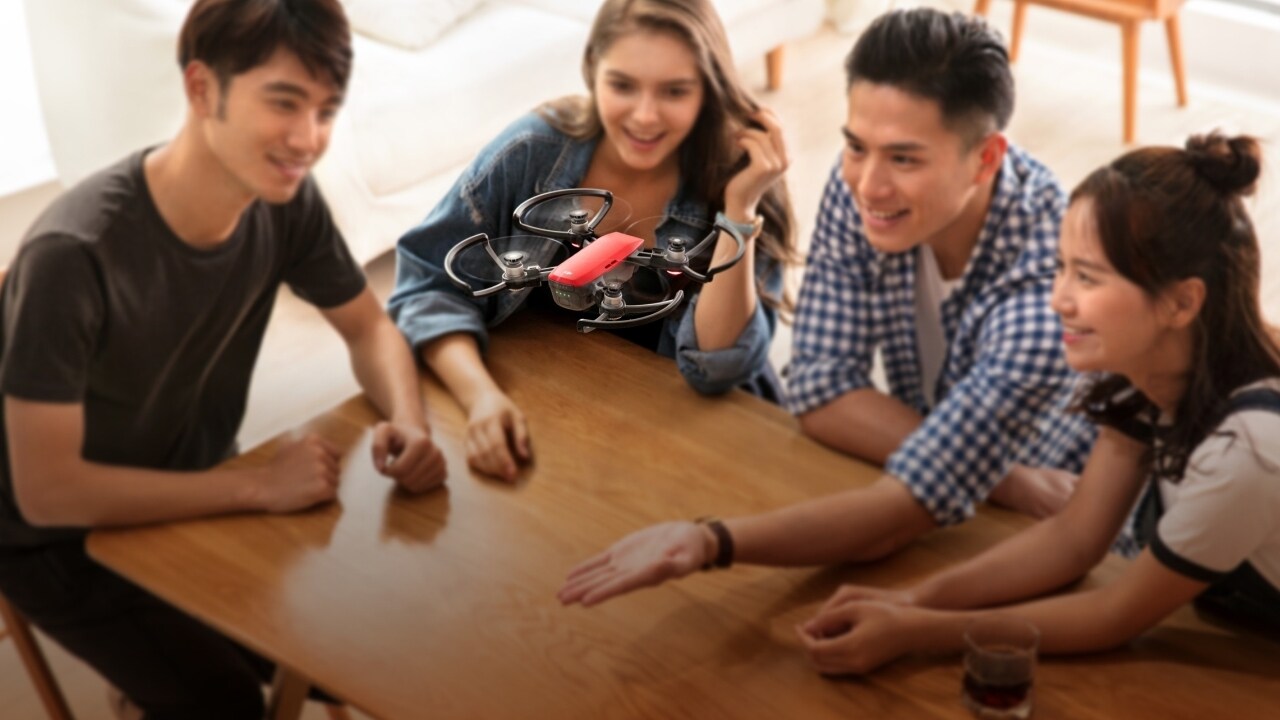 That aside, if you're a regular subscriber to YouTube personalities like Casey Neistat, you'll be caught up with the drone world as they keep testing new ones almost every week.
The Sony A9 Blew Everyone's Mind Off
Sony managed to take everyone's breath away with their new full-frame mirrorless camera. The A9 is a beast; there's no other way to look at it. No other camera can compete with the 20fps burst(in RAW, no less!) that the A9 outputs thanks to Sony's RnD focusing on the mirrorless aspect.
Digital cameras saw a pretty normal year otherwise. Canon, in particular, has been very silent (with the exception of a few mirrorless cameras) and Nikon has been trying (and succeeding) in winning the full frame and enthusiast market over with the D850.
We Started This Column!
It's been a few months since we started this regular photography-related column every weekend. We hope that you've been able to learn from it and hopefully make something out of it. There are exciting new plans for 2018 which we hope to carry out, so stay posted.
Find latest and upcoming tech gadgets online on Tech2 Gadgets. Get technology news, gadgets reviews & ratings. Popular gadgets including laptop, tablet and mobile specifications, features, prices, comparison.