India
Coronavirus LATEST Updates: The number of COVID-19 containment zones in Delhi, which currently stand at 716, may be increased owing to further relaxations under 'Unlock' and doubling of coronavirus tests, officials said on Thursday
India
The decision was taken after the drug controller found the companies' response to a 17 July show-cause notice asking them to explain why their licences should not be suspended unsatisfactory
India
Coronavirus Updates:Students will be promoted to the next class without any examination but a decision on determination of marks will be taken in the next few days, said Technical Education Minister Subhash Garg
India
Antibodies are not the only type of cells that our immune system makes to fight an infection. T-cells are another type of cells that help fight pathogens, especially intracellular (those that live inside body cells) ones like viruses.
Business
There is plenty to celebrate for MSMEs and other entities covered under Nirmala Sitharaman's first package of details to flesh out Prime Minister Narendra Modi's Rs 20-lakh-crore stimulus
India
Sikkim's tourism industry, which has already been hit hard by the COVID-19-induced lockdown is likely to see massive job losses, if the govt goes ahead with its plan to shut all tourism operations for another five months
Sports
The Premier League, which held a conference call with all clubs on Friday, hopes team training sessions can resume within weeks but games are not likely to be played for at least another month.
India
The COVID-19 ward in Indore's SAIMS hospital has taken efforts to create an alternate family – for the doctors as well as the patients – in order to help allay the fear that hangs uneasily over it
Sports
2014 Commonwealth Games gold medallist wrestler Babita Phogat has been on the receiving end for her tweets targetting the Muslim community
Health
For now, Remdesivir is available for compassionate use, meaning that doctors can request the drug if a patient is in a dire situation with no alternatives.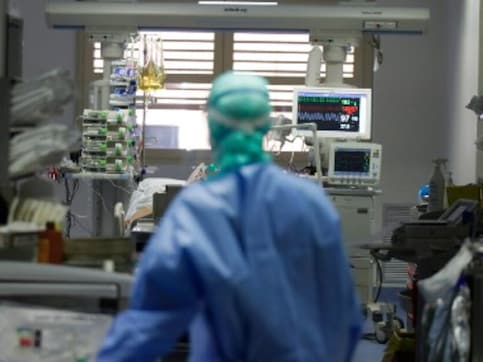 World
The head of the World Health Organization (WHO) voiced deep concern on Wednesday about the rapid escalation and global spread of COVID-19 cases from the new coronavirus, which has now reached 205 countries and territories.
World
The method 'photocopies' the virus's genetic material millions of times, and does it at rates of millions of copies a minute.