US economic growth slows in 2022 as downturn fears loom
The US economy expanded 2.1 per cent for all of 2022, down from the figure in 2021, according to Commerce Department data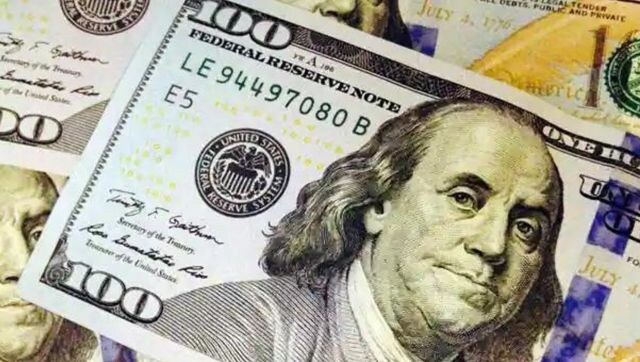 Washington: The US economy grew at a slower pace in 2022, the Commerce Department said Thursday, as activity eased in the final months of the year and recession fears loomed.
Economic activity has been moderating as the US central bank hiked the benchmark lending rate seven times last year, in hopes of cooling demand and reining in costs as inflation surged.
The property sector has slumped followed by declines in manufacturing and retail sales.
Against this backdrop, the world's largest economy expanded 2.1 per cent for all of 2022, down from the figure in 2021, according to Commerce Department data.
"The increase in real GDP in 2022 primarily reflected increases in consumer spending, exports," and certain forms of investment, said the department in a statement.
But for the October to December period, US gross domestic product exceeded expectations to rise at an annual rate of 2.9 per cent.
This was slightly below the 3.2 per cent jump in the third quarter last year, but marks a second straight quarter of growth after two rounds of contraction.
Slowing 'sharply' 
Household spending and business investment remained positive in the final quarter last year though they slowed, while inventories and net exports helped growth, said Rubeela Farooqi of High Frequency Economics.
Meanwhile, residential investment continued contracting.
The interest-sensitive housing sector has been reeling on the back of the Federal Reserve's rate hikes, with mortgage rates remaining high and weighing on affordability.
"Looking ahead, recent data suggest that the pace of expansion could slow sharply in the first quarter, as the effects of restrictive monetary policy take hold," Farooqi said.
The slowdown would be welcome news to the Fed and could open doors to a slower pace of rate increases ahead.
While unexpectedly resilient consumer spending has supported growth last year, there are signs that households are drawing down on their savings from the pandemic period.
This could point to more subdued expenditures ahead, analysts say.
"Recent economic data signal the economy entered 2023 on a weak footing," said Ryan Sweet of Oxford Economics in a report.
He expects the US could enter a recession in the second quarter as consumers limit spending and businesses become more reluctant to hire and invest.
But others believe the country may yet avoid a recession, if the labor market remains strong and household balance sheets are healthy.
Even if households are eating into their funds due to inflation, "they're coming from a very high point," and this should alleviate or prevent a protracted downturn, according to Moody's Analytics economist Matt Colyar.
Read all the Latest News, Trending News, Cricket News, Bollywood News,
India News and Entertainment News here. Follow us on Facebook, Twitter and Instagram.
World
German consumer prices rose more than anticipated in February - up 9.3 per cent from a year earlier - pointing to no let-up in stubborn cost pressures that the European Central Bank has been trying to tame with a series of interest-rate increases
World
Protesters took to the streets of the capital, Nairobi, and several other cities in response to a call for demonstrations by opposition leader Raila Odinga.
World
The sharp hike is the first since September, when the bank raised the 28-day Leliq rate by 550 basis points to 75%, the last in a vicious tightening cycle all through 2022. It had wanted to cut rates this year on hopes inflation would cool.