Ultimate Table Tennis: Dabang Delhi pick Sreeja Akula, Aruna joins U Mumba
Veteran Anthony Amalraj and Harmeet Desai, who were both part of the Indian men's team that won a bronze at the 2018 Asian Games, and Alvaro Robles from Spain went to Goa Challengers.
Mumbai: Commonwealth Games medallist Sreeja Akula was picked by Dabang Delhi while U Mumba TT snapped world number 12 Nigeria's Quadri Aruna in the player draft for season 4 of the Ultimate Table Tennis league here on Friday.
Veteran Anthony Amalraj and Harmeet Desai, who were both part of the Indian men's team that won a bronze at the 2018 Asian Games, and Alvaro Robles from Spain went to Goa Challengers.
Four players — Sharath Kamal (Chennai Lions), Sathiyan Gnanasekaran (Dabang Delhi TTC), Manika Batra (Bengaluru Smashers) and Manav Thakkar (U Mumba TT) — had been retained by their respective teams ahead of the player draft.
Each team could pick four Indian players — two males and as many females — as well as a couple of foreign players, including one male and a female during the draft held here at the National Sports Club of India (NSCI) premises.
While the third season of the UTT was held in 2019, the fourth edition is being organised after a long gap. The upcoming season will be held at the Balewadi Sports Complex in Pune from July 13-30 next month.
Omar Assar from Egypt was the first player to be selected in the draft and following him was Thailand's Suthasini Sawettabut. While Assar was picked by Puneri Paltan, Suthasini went to the Goa Challengers.
Australia's Yangzi Liu joined Indian star Sharath at the Chennai Lions in the second round.
USA's Lily Zhang was picked by U Mumba, Kazakhstan's Kirill Gerassimenko went to Bengaluru Smashers, India's Manush Shah, Desai and Akula, who won the Commonwealth Games mixed doubles gold last year, went to Puneri Paltan, Goa Challengers and Dabang Delhi respectively.
In the third round, Chennai Lions got the chance to make the first pick and their choice was Benedikt Duda from Germany as Dabang Delhi selected Slovakia's female player Barbora Balazova.
Archana Kamath was selected by Puneri Paltan after a brief discussion while Sanil Shetty went to Bengaluru Smashers.
In the fourth round, U Mumba TT picked up Diya Chitale while the Bengaluru Smashers opted for Poland's Natalia Bajor.
Chennai Lions were swift in adding Payas Jain to their ranks in the fifth round, while Anirban Ghosh was taken by Dabang Delhi soon.
Goa Challengers added Krittwika Sinha Roy while Anusha Kutumbale joined Puneri Paltan.
Squads;
Bengaluru Smashers: Manika, Batra, Kirill Gerassimenko (Kazakhstan), Sanil Shetty, Natalia Bajor (Poland), Poymantee Baisya, Ankur Bhattacharjee
Chennai Lions: Sharath Kamal, Yangzi Liu (Australia), Benedikt Duda (Germany), Sutirtha Mukherjee, Payas Jain, Prapti Sen.
Dabang Delhi TTC: Sathiyan G, Sreeja Akula, Barbora Balazova (Slovakia), Ayhika Mukherjee, Anirban Ghosh, Jon Persson (Sweden).
Goa Challengers: Suthasini Sawettabut (Thailand), Harmeet Desai, Alvaro Robles (Spain), Reeth Tennison, Kwittwika Sinha Roy, Anthony Amalraj.
Puneri Paltan TTC: Omar Assar (Egypt), Manush Shah, Archana Kamath, Snehit SFR, Anusha Kutumbale, Hana Matelova (Czech Republic).
U Mumba TT: Manav Thakkar, Lily Zhang (US), Quadri Aruna (Nigeria), Diya Chitale, Mouma Das, Sudhanshu Grover.
Read all the Latest News, Trending News, Cricket News, Bollywood News,
India News and Entertainment News here. Follow us on Facebook, Twitter and Instagram.
also read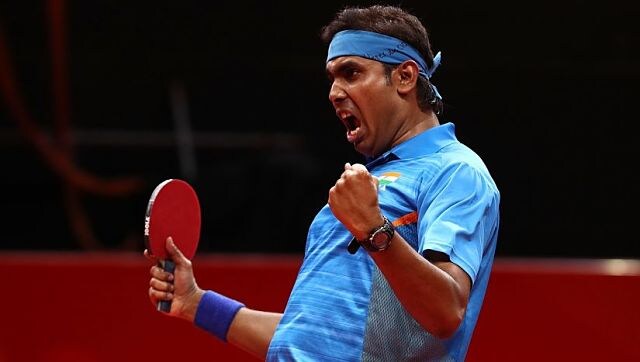 Sports
Sharath Kamal and Sreeja Akula were on Monday named in the 16-member probables list for the Birmingham Commonwealth Games, scheduled to be held in July-August.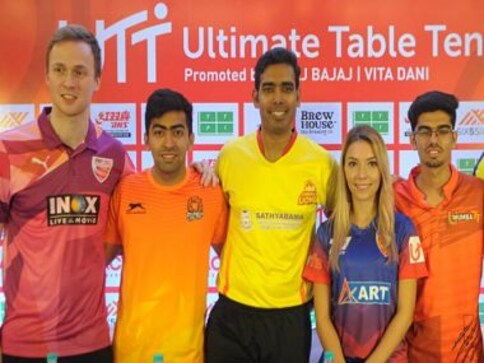 Sports
Ultimate Table Tennis (UTT) gets underway on 25 July with defending champions Dabang Delhi taking on Puneri Paltan in the capital.
Sports
Goa Challengers proved themselves to be the better side in the final, to lift their first Ultimate Table Tennis title.