Pro Kabaddi 2018, Bengal Warriors vs Tamil Thalaivas, Match Highlights: Amit Hooda shines as Warriors beat Thalaivas
Catch Live score and updates from Pro Kabaddi League (PKL) encounter between Bengal Warriors and Tamil Thalaivas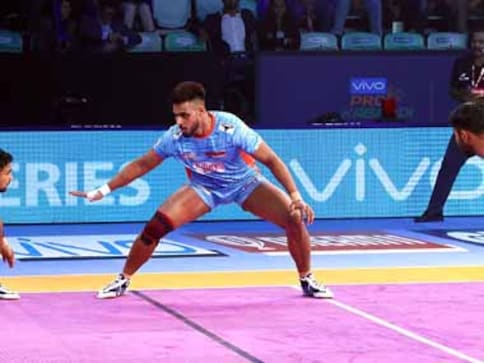 Click here to follow all the live action between Bengal Warriors and Tamil Thalaivas.
Preview: Panchkula plays host as Bengal Warriors take on Tamil Thalaivas at the Tau Devilal Sports Complex on Friday. Bengal Warriors sit seven points away from third-placed Telugu Titans in Zone B and will look to close the gap on them with victory over Tamil Thalaivas.
The two sides met in Chennai this season, as Bengal Warriors ran away winners by nine points with Maninder Singh and Ran Singh starring for the side.
The fixture pits two of the league's best raiders, Maninder Singh and Ajay Thakur against each other, as Singh tries to elevate Bengal Warriors into the top three of their zone, while Thakur tries to lift Tamil Thalaivas from the bottom of the zone.
Singh has been brilliant in offence for Bengal Warriors for the second season running. Having returned with 134 raid points in 14 games, Singh sits tenth amongst the league's best raiders. Singh averages 9.57 raid points per match, the fourth highest in the league. Singh however, has averaged more than a Super 10 in the last five games, managing to score 53 raid points at an average of 10.60 and a strike rate of 58.24, the best in the team .
Thakur is only 44 raid points away from recording his best ever season and has four games to achieve it. He has already managed to score 170 raid points in 18 matches, the fourth best in the league, at an average of 9.44 raid points per game, sitting just below Singh in this category.
Both Singh and Thakur will be expected to do the bulk of the scoring in this fixture and the player that surpasses the other will be key in likely leading his team to victory.
For the full Pro Kabaddi League schedule, click here
For all the results from this Pro Kabaddi League season, click here
For the Pro Kabaddi League points table, click here
Content Courtesy: www.prokabaddi.com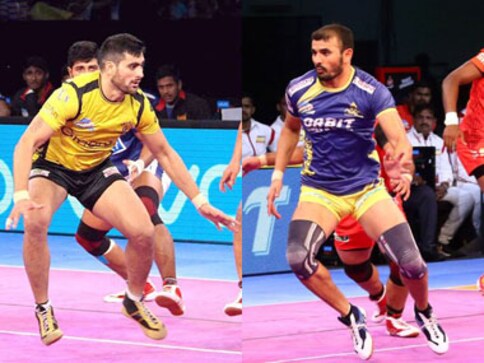 Sports
Catch the Live score and all the updates from Pro Kabaddi League (PKL) encounter between the Tamil Thalaivas and the Telugu Titans.
Sports
Catch Live score and updates from the Pro Kabaddi League (PKL) encounter between Haryana Steelers and Tamil Thalaivas.
Sports
Having started the season brightly, the Tamil Thalaivas have now lost three matches on the trot. On Thursday, they will face another baptism by fire against Bengal Warriors, who will play their first match of Season 6. Here's our live blog: