FIFA World Cup 2018: South Korea's Cho Hyun-woo, once considered too short to be a keeper, stands tall against Germany
Against Germany, Cho stood tall and firm — his technical prowess backed by a combination of agility and quick reflexes as he commandeered a solid defensive shift off his defenders with elan.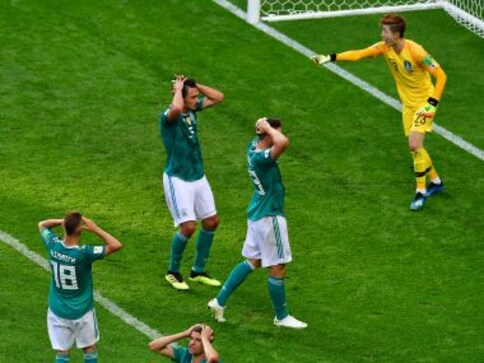 "I would like to play in Europe one day, and especially in England. There you can face the best strikers in the world and really improve as a goalkeeper," Cho Hyun-woo's eyes sparkled as he spoke of his ambitions, just days after gaining a cult status among South Korea supporters and football hipsters with his point-blank save off Marcus Berg in South Korea's opening fixture in the 2018 FIFA World Cup against Sweden.
The Taeguk Warriors weren't in their best shape against Sweden or Mexico, and many expected them to fold over when they faced Germany in the crunch Group F final game. What followed was an incredulous display of ability and determination from the Asian side with their young goalkeeper at the heart of an infamous win.
Senegal will take on Colombia while Japan face Poland at 7.30 on Thursday while England face Belgium and Panama take on Tunisia at 11.30 in the second set of matches on Day 15.
Born in Seoul, the first time Cho experienced the fanaticism which comes with football was the 2002 FIFA World Cup when his nation put Asia on the global map not only with their successful organisation of one of the world's biggest sporting spectacles, but also with their on-field performances in which they made it to the semi-finals. Just like many other South Koreans, the then 12-year-old Cho had his heart broken when his country lost 1-0 to Germany in the semi-finals, but that World Cup had paved the way for the youngster to aspire for a career in football.
A regular member of the youth team in SunMoon University, Cho first came to spotlight during the K-League draft in 2013 when he was picked by Daegu FC and has since made a name for himself for the relatively mid-table club in Korean top division. At just 26, battling injuries throughout his young career, Cho wasn't on anybody's list of 'hits of the tournament', but regular K-League observers were accustomed to his sensational shot-stopping skills.
It was that ability which came out to play at Kazan on Wednesday as the Korean custodian pulled off as many as six saves, all of them pretty critical ones. Yes, Germany had 28 shots to their name and were the prime embodiment of wastefulness in the penalty area, but it takes nothing away from Cho, who was adjudged 'Man of the Match'. The Korean backline had stifled play in the first half, forcing Germany to loop in crosses and shoot from range in the second half but Cho stood strong to all kinds of challenges.
His smothering of Hummels' meek shot in the second half with Germans outnumbering the Koreans in the penalty area looked as effortless as did his collection of high balls from set-pieces. Perhaps the most eye-catching yet assuring of all among Cho's saves was when he parried away Toni Kroos' power strike at the 88th minute. The German central midfielder had come up with yet another moment of magic amongst some scrappy play all around him to shoot down the ground to Cho's right, and for a microsecond there, it looked like Germany had another late breakthrough, but then Cho parried it away with a low save.
While the reactions which followed that save from both sets of players were picturesque, alluding to the frenzy of emotions in play, it was a routine save for Cho who carried on with his game like before. Cool as a cucumber under pressure, Cho wasn't even supposed to start any of South Korea's World Cup games.
He was expected to be the third choice among the ranks after failing to find a place for himself in the starting eleven during South Korea's qualifying matches. The youngster had, however, impressed manager Shin Tae-yong with his displays for his club, so much that he was picked ahead of veteran Kim Seung-gyu and Cho completely repaid the trust bestowed upon him.
Nicknamed 'Dae-Hair' by Daegu FC supporters for his knack of pulling off miraculous saves just like Manchester United star David de Gea, the 6-feet, 2-inch Korean was doubted for lack of height during his formative years. But against Germany he stood tall and firm — his technical prowess backed by a combination of agility and quick reflexes as he commandeered a solid defensive shift off his defenders with elan.
"I still have a lot to learn in the K-League and want to show fans at home my best performance in every game," Cho said indicating that he has his eyes aimed for the stars but his feet firmly placed on the ground, his humility earning him further respect for his incredible talent.
This World Cup in Russia has been one of upsets, but it has also been one where the lesser heralded nations and the relatively unknown footballing talents have come to the forefront and left an indelible impression. Cho is only the latest addition to the list.
Trust the FIFA World Cup to not only bring life to moments which inspire a next generation of footballers, but also make overnight stars of the worshippers of the culture of football.
Click here for full coverage of FIFA World Cup 2018
Click here to view the full schedule of FIFA World Cup 2018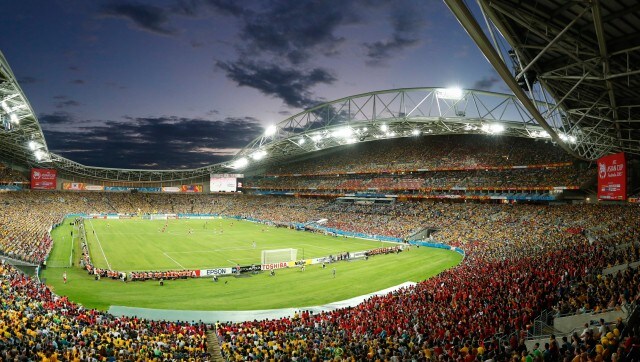 Football
Visit Saudi is reportedly poised to be named among the sponsors of the 32-team football tournament to be held in New Zealand and Australia from 20 July.
Football
Gleison Bremer's second goal of the season won a tight contest in Turin and set up a two-legged semi-final against Juve's biggest rivals Inter.
Football
The Uruguayan football federation has also been fined 50,000 Swiss francs ($54,248) and handed a partial stadium closure for their next home match over the "discriminatory behaviour of its supporters" and the "misconduct" of the players.