FIFA World Cup 2018: Serbian footballers Nemanja Matic and Aleksandar Kolarov considering international future after tournament exit
Serbian footballers Nemanja Matic and Aleksandar Kolarov are considering retirement following Serbia's exit from the World Cup after defeat against Brazil.
Moscow: Serbia's captain Aleksandar Kolarov and midfielder Nemanja Matic are considering their international futures after a 2-0 defeat by Brazil in Moscow eliminated the national side from the World Cup.
"I will speak with the people from the football federation, whether they see me in the national team," Kolarov, 32, was quoted as saying by Blic newspaper, adding, "if I can't contribute to what the national side needs, I won't be selfish." "It will he hard for me but I will stay away," said the AS Roma and former Manchester City defender.
"First I need a rest," Matic said, noting he had played more than 60 games this season for Manchester United and his country by saying, "I'm drained, both emotionally and physically. We'll see."
"If I feel I cannot give my maximum, I'll pull out," added Matic, who turns 30 in a month.
The Belgrade press largely echoed coach Mladen Krstajic's praise for his team's fighting spirit in being outclassed by the five-times world champions with Blic calling them "heroes".
The Serbs needed a win to reach the second round from Group E after a last-minute 2-1 defeat by Switzerland on 22 June. However, in pressing hard they left themselves exposed to a goals in either half by Paulinho and Thiago Silva.
"We went out to win against a powerhouse in modern football and we came up short," Krstajic said, before praising his players by saying, "I congratulate my players for their brave efforts. That's how it goes in football. We have to up our game."
"The players gave their all," added Krstajic, a former international defender who was promoted to coach from assistant when Slavoljub Muslin was sacked last October after leading the side to qualification for Russia.
"We came to the World Cup to show our true colours after eight years of missing out on major tournaments. We can be very satisfied with our performance," he said. After beating Costa Rica in their opening match, the turning point had come when Serbia let slip a lead against the Swiss. A last-minute strike by Xherdan Shaqiri was the "fateful goal" that booked Serbia's passage home, wrote the Kurir daily.
Click here for full coverage of FIFA World Cup 2018
Click here to view the full schedule of FIFA World Cup 2018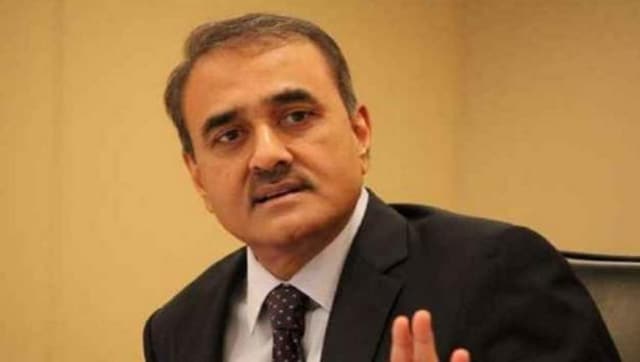 Football
In the contempt petition, the CoA said Patel "conducted a meeting of the 35 Intervening Member Associations (state associations of the AIFF) with the express purpose of interfering with the proceedings of this Hon'ble Court..."
Football
Benfica beat Midtjylland 3-1, while Rangers beat Union Saint-Gilloise 3-0. Dynamo were second in the Ukrainian Premier League when Russia invaded the country earlier this year.
Football
Real Madrid are determined not to be knocked off their perch at the summit of European football this season as they prepare to start their campaign against Eintracht Frankfurt in the UEFA Super Cup