FIFA World Cup 2018: Russia dream big as performance in mega event defies criticism, raises expectation
The free-scoring Russians — who have now struck eight times in just two matches — have lifted the home fans, who in turn have inspired the men in red on the pitch, for so long under-achievers at the highest level.
Moscow: Russia can afford to dream.
The host nation defied critics and confounded expectations by easing past Egypt 3-1 on Tuesday, all but assuring their place in the last 16 of a World Cup for the first time since the Soviet era.
The free-scoring Russians — who have now struck eight times in just two matches — have lifted the home fans, who in turn have inspired the men in red on the pitch, for so long under-achievers at the highest level.
"Can you believe it?" Moscow's Sport Express newspaper asked.
"We waited a very long time for this," said Sports Minister Pavel Kolobkov.
They certainly have.
Russia's football team have been the poor relations of the nation's ice hockey sides and Olympic legends, whose victories have long been a source of huge national pride.
President Vladimir Putin said that he expected Russia to lift the golden World Cup trophy when he helped secure the hosting rights in 2010. But he arguably had to say that.
He was being wildly optimistic but the players gave the fans precious little reason for hope as the World Cup approached -- coming into the tournament as the lowest-ranked nation, down at 70th in the world.
Russia were winless in seven games ahead of their opener, with almost their entire defence out with injuries.
They had managed just one shot on target in their last two warm-ups and were getting whistled off the pitch by frustrated supporters.
The nation was preparing for the worst by the time the World Cup kicked off last week but instead Russia ripped up the form book and performed a miracle.
They put five goals past Saudi Arabia, with two-goal Denis Cheryshev emerging as an instant star, before limiting Egypt's star forward Mohamed Salah to just one goal from a penalty kick in their second game on Tuesday to stand on the brink of qualification.
Fans who had been pleasantly surprised after the performance against Saudi Arabia are now starting to believe, wondering how far this group of players can go.
'Our best boys'
The importance of Russian teams' successes can often be measured by the number of accolades they receive from powerful politicians.
The gushing words of encouragement and support for coach Stanislav Cherchesov and his charges were coming thick and fast after their victory against Egypt.
The government-run RIA Novosti news agency called the team "23 happy brothers".
A grinning Prime Minister Dmitry Medvedev posted a photo on Facebook of him watching the Egypt game with his Belarussian counterpart Andrei Kobyakov.
"Victory!" he wrote.
Deputy Prime Minister Vitaly Mutko — the former sports minister who still oversees football in an unofficial capacity — said the squad was full of patriots.
"These are our best boys," said Mutko. "This matters to them. They love their country. They understand that this is the World Cup."
Russia still have one more group match left to play, against two-time World Cup champions Uruguay in Samara on Monday.
Yet they know they have pretty much sealed their passage out of Group A and are set to play in the knockout stage for the first time since 1986.
Once there, they can expect a last-16 date with either Cristiano Ronaldo's Portugal or Spain, one of the favourites for the tournament.
Few dare to look ahead much further because victory against either would be a shock and a monumental success.
But the players are riding the crest of a wave and aim to keep doing what they are doing, which is working a treat.
"I don't know why everything is clicking for me at this tournament," said Cheryshev, who tops the goalscoring charts alongside Ronaldo with three goals.
"We just need to think about the next game and be calm about the whole thing."
-AFP
Click here for full coverage of FIFA World Cup 2018
Click here to view the full schedule of FIFA World Cup 2018
Football
PSG defeated Riyadh XI 5-4 in a friendly that saw Cristiano Ronaldo and Lionel Messi reunited on the field.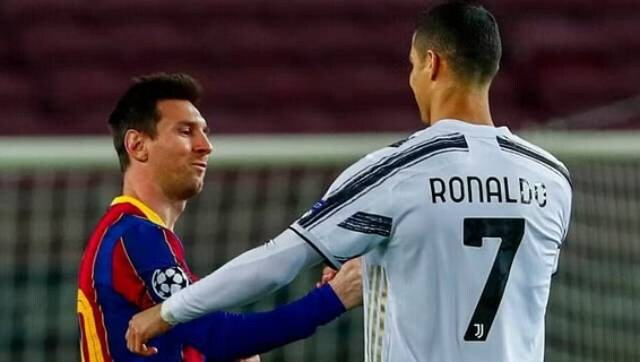 Football
Lionel Messi's PSG will take on a select side made up of players from Ronaldo's new club Al Nassr and their Saudi rivals Al Hilal on 19 January.
World
An arrest warrant has been issued for Vladislav Osipov, a dual Russian and Swiss national who the Justice Department says was an employee of Viktor Vekselberg, a billionaire Russian oligarch and ally of Russian president Vladimir Putin