FIFA World Cup 2018: Organising body shows support for Fair Play rule after Japan controversially qualify over Senegal
FIFA has stated that it has no intention of changing the Fair Play rule during the group stage at the World Cup, in spite of Japan deliberately not trying to win their game against Poland to go through with less yellow cards.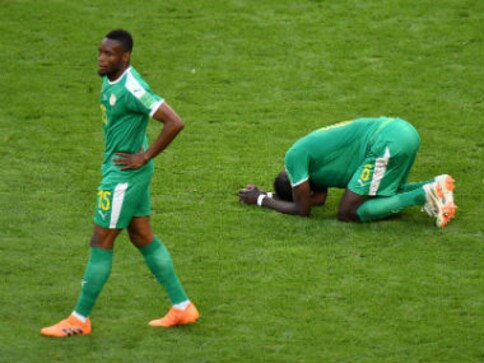 Moscow: FIFA said it had no plans to change its fair play criteria that allowed Japan to qualify for the last 16 of the World Cup at the expense of Senegal in controversial circumstances.
Japan and Senegal were both locked on four points in Group H with identical goal differences and the same number of goals scored, but the Asian side went through to the next round on Thursday after collecting fewer yellow cards in the group stage.
In a farcical end to Japan's 1-0 loss to Poland, the Japanese players slowed to walking pace and hardly a single tackle was made. Both teams were booed from the pitch in Volgograd. It sparked comparisons with the infamous 1982 World Cup match between West Germany and Austria, where both teams played out a mutually beneficial 1-0 win for the Germans.
"This is the first time the fair play rule has been used in a senior World Cup in this way. Obviously what we want to avoid is the drawing of lots," Colin Smith, FIFA's chief tournament and event officer, said on Friday.
"We believe teams should go forward on their performance and what happens on the pitch, not what happens in a draw pool. This criteria was introduced to provide one more criteria before we would have to revert to the drawing of lots," Smith added.
Japan advanced to a last-16 tie against Belgium as Akira Nishino's team received two fewer bookings across their three group games than the six picked up by Senegal.
"We will review after this World Cup," said Smith, adding, "we will see what the feedback is, what the situation is but as it currently stands we don't see any need to change the rule that's been put in place."
Click here for full coverage of FIFA World Cup 2018
Click here to view the full schedule of FIFA World Cup 2018
Sports
Southgate, who also masterminded a run to the semi-finals at the 2018 World Cup in Russia, has transformed his team into serious contenders after years of underachievement
Sports
Italy will face North Macedonia at home in a playoff semi-final next March, and the winner will play away at either Portugal or Turkey for a spot in the World Cup.
Sports
Expectations are high that England, now with invaluable experience under the belts, can add a second World Cup to their only previous major tournament win in 1966.