FIFA World Cup 2018: Mexico's good run of form eases pressure on highly criticised coach Juan Carlos Osorio
Mexico's good run of form in the World Cup has seen even some of the harsher critics of Juan Carlos Osorio praising the coach for his tactics.
Barely three weeks after chants of "get out Osorio" rang around the Azteca stadium, Mexico's coach has won over his critics thanks to two impressive opening performances at the World Cup.
Bidding to break their run of six successive last 16 eliminations, Juan Carlos Osorio's side lead Group F with six points from two games following their shock win over Germany and Saturday's 2-1 defeat of South Korea. They are also guaranteed to finish as group winners if they avoid defeat against Sweden on Wednesday.
Having told Osorio to pack his bags after a 1-0 friendly win against Scotland at home on 3 June, Mexican fans were again chanting his name on Saturday, but this time it was a sign of admiration.
Some of Osorio's sternest critics, including former Mexico forward Hugo Sanchez, have also buried the hatchet but it remains an uneasy truce, as the press conference after Saturday's game showed. The 56-year-old ignored a question from a Mexican television reporter about the change in his own fortunes, preferring instead to talk in detail about how he spent six months studying regeneration methods for his players.
When questioned by another Mexican reporter about the possibility of finishing with a maximum nine points, he broke into a long explanation about the importance of not getting carried away by euphoria. In both cases, he looked tense and wary. Yet when a South Korean asked him about his team's tactical flexibility, his face lit up and he expressed gratitude for the reporters' words.
The exchanges illustrated the impasse between the two sides. The Mexican media have struggled with Osorio's often complex, almost scientific answers to questions, while the coach refuses to trot out the usual football cliches which many journalists feel more comfortable with.
"They're not happy with us winning," Osorio complained at one point during his three-year stint, adding, "we have to win and humiliate the opposition. There is no country in the world that keeps so much pressure on a national team coach. There is none."
Osorio has struggled with the media, and consequently public opinion, ever since he was appointed in 2015 after better-known names such as Argentine Marcelo Bielsa or Italian Marcelo Lippi had been under consideration. A 7-0 thrashing at the hands of Chile at the Copa America Centenario in 2016 did nothing to help his cause and he clung to his job by the skin of his teeth.
Sanchez, widely regarded as Mexico's greatest-ever player and a constant scourge of national team coaches, led the criticism. "We don't have a style and to say that it this will change before the World Cup is like selling smoke," he said after Mexico lost 4-1 to Germany at last year's Confederations Cup, adding, "He is stubborn, he continues rotating and he plays centre forwards on the wings. This will not help him get the most of Mexican players. Mexico should have a Mexican coach."
Sanchez, who himself lasted just over one year as Mexico coach before being fired in 2008, took a very different tone after the win over South Korea. "He is being coherent and the players are motivated and confident," he said.
Click here for full coverage of FIFA World Cup 2018
Click here to view the full schedule of FIFA World Cup 2018
Find latest and upcoming tech gadgets online on Tech2 Gadgets. Get technology news, gadgets reviews & ratings. Popular gadgets including laptop, tablet and mobile specifications, features, prices, comparison.
Sports
The Portuguese federation said Ronaldo's result prompted another round of tests for the rest of the national squad. It said everyone else in the team tested negative.
Sports
Germany have drawn four of their last five games — surrendering the lead on three occasions— to leave them second in their Nations League group behind Spain.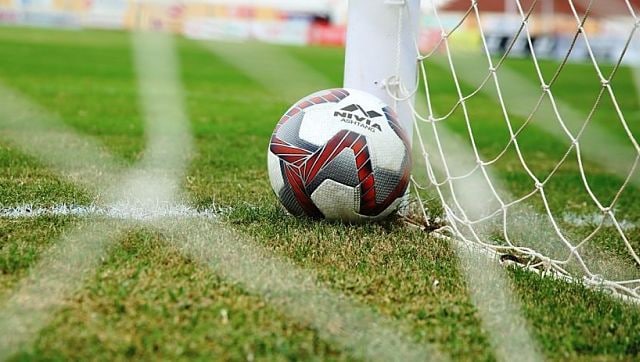 Sports
The friendly will act as a Nations League warm-up for both teams. England face Belgium and Iceland in Group A2 and the Republic take on Wales and Bulgaria in B4.