Coronavirus Outbreak: Wimbledon officials to get over £100 million from COVID-19 insurance policy
Wimbledon will be able to recover a significant portion of the reported £250 million losses after seeking cover of a pandemic insurance taken in 2003
The 2020 edition of the Wimbledon championships was cancelled due to the coronavirus
outbreak, but the All England Lawn Tennis and Croquet Club (AELTC) are set to receive a sum of around $141 million (or £114 million) from a pandemic insurance policy, according to a report in The Times.
Following the SARS outbreak in 2003, AELTC had taken up a pandemic insurance policy, and had been paying $2 million each year.
As a result, this will help the AELTC to pay up for maintenance of grass, permanent staffing among others. It is reported that Wimbledon organisers were looking at losses in excess of £250 million after the event was cancelled.
Wimbledon reportedly paid $2 million a year for pandemic insurance for the last 17 years

(Total: $34 Million)

For this year's cancellation as a result of the coronavirus , Wimbledon will reportedly receive $141 million from the policy.

— Darren Rovell (@darrenrovell) April 8, 2020
The Championships were supposed to be held from 29 June to 12 July, but became one of the several sporting events across the globe to be cancelled or postponed amid the ongoing pandemic.
It is the first time since the second World War, in 1945, that the prestigious grass court tournament has been cancelled.
In United Kingdom, over 7,000 people have died because of the deadly COVID-19
disease while there have been over 88,000 deaths globally.
Sports
Firstpost.com charts the the Indian men's hockey team's fortunes over the last two years heading into Tokyo 2020 Olympics.
Sports
The awards are given away each year by the country's president on 29 August, the National Sports Day which is also the birth anniversary of hockey legend Major Dhyan Chand. The Olympics will run from 23 July to 8 August.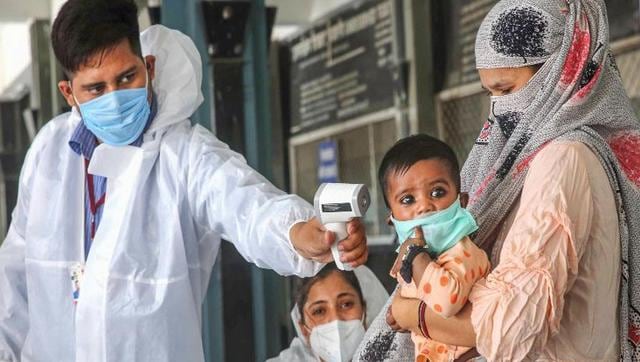 India
The active cases have declined to 4,29,946 and comprise 1.39 percent of the total infections, while the national COVID-19 recovery rate stands at 97.28 per cent, the data updated at 8 am showed