'Yogi Adityanath has not kept promises': RLD fights for survival in Kairana bypolls as combined Opposition takes on BJP
For the RLD, it is a battle for survival. The need to regain their support among Jat voters who deserted them en masse in 2014.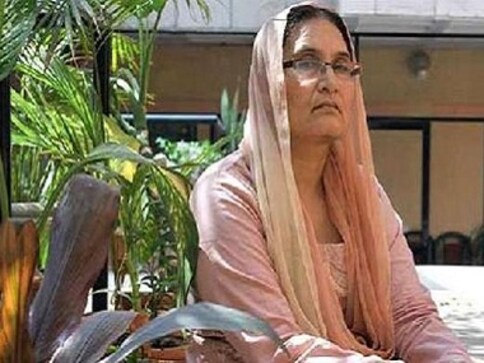 Shamli: On this blistering hot Saturday afternoon, temperatures hover between 46 and 47 degrees centigrade. The people of Shamli have moved indoors. Its streets wear a deserted look. A sulking, grey-haired Anil Kumar, who owns a grocery shop declared, "The government at the Centre did nothing to protect our pitaji who has been thrown  in jail. Why will I vote for the ruling dispensation? In 2015, I voted for Narendra Modi ji but this time I will vote for Chaudhary Saheb's party."
The pitaji he is referring to is Dera Sacha Sauda chief Gurmeet Ram Rahim Singh. The town of Shamli borders Haryana and has a large number of his followers. They are in no mood to forgive or forget and the around one lakh followers scattered across five segments of the Kairana Lok Sabha and Noorpur Assembly seats of Uttar Pradesh have vowed to teach the BJP a "quiet" lesson.
 Shamli is one of the Assembly segments where a crucial battle is being fought between BJP's Mriganka Singh, daughter of Hukam Singh whose death resulted in the bypoll, and the Rashtriya Lok Dal (RLD) candidate Begum Tabassum Hasan, who is being backed by the main Opposition parties including the Congress, the Samajwadi Party and the Bahajan Samaj Party.
For the RLD, it is a battle for survival. The need to regain their support among  Jat voters who deserted them en masse in 2014. Leading the charge is RLD leader Ajit Singh's son Jayant Chaudhary, who despite soaring temperatures, has made it a point to personally cover twelve to fifteen villages every day for the past four weeks. Jayant has been going door-to-door in these five Assembly segments and pleading with farmers to help him open his party's account.
"Khate kholne mein toh is bar madat karni padegi" (this time, we need your help to open our account), is the message given to every home Jayant and his team visit. Jayant, pleading with his Jat elders, states, "Dada-dadi ko apne ghar mein dubara rakh lo." The legacy message carries a strong emotional pitch because it was former prime minister Charan Singh who helped bring Muslims and the Jats on the same political platform. The elder Jats in this area have come out openly in support of Jayant. The younger generation remains divided with many insisting that while they endorse Jayant, they believe the BJP will do more for the farmers in western Uttar Pradesh.
The RLD is confident that Kairana's Muslims will come out strongly in support of the RLD. The reason is not difficult to deduce. Tabassum Hasan inherited the political legacy of her husband Munawwar Hasan, who died in a road accident some years ago. Hasan was a member of the Samajwadi Party and represented it in both the Lok Sabha and the Vidhan Sabha. Hasan was facing opposition from her brother-in-law Kanwar (Lok Dal) but some deft handling by Jayant saw Kanwar withdraw his candidacy and announce his support for Tabassum. The RLD has calculated that if they manage to wrest Kairana from the BJP, it will speak volumes about the revival of their vote bank among the Jats and help them emerge, once again, as a political force in western Uttar Pradesh.
Local RLD leader Yogendra Singh pointed out, "Kanwar would have divided the Muslim vote and this would have gone in favour of the BJP candidate Mriganka Singh. So, even as the BJP is raising the farmers' issues, we too are highlighting how the Yogi Adityanath government has not kept its promises towards the farmers." But not everyone is convinced. Till one month ago, the RLD candidate Tabassum was a member of the Samajwadi Party. Most of her hard core workers remain members of the Samajwadi Party. Although the Mahagatbandhan is talking about making a united pitch against the BJP, there are farmers who are asking why Akhilesh Yadav has not come to campaign in favour of Tabassum.
Samajwadi Party leader Rajendra Chaudhary admitted that Akhilesh not coming was a deliberate move. He chose to stay away so that the BJP could not once again focus on the Muzaffarnagar riots to gain votes, Rajendra explained. This is why also, despite the large Muslim vote bank, Azam Khan has not been sent to campaign either. Similar questions are being asked about the absence of the first rung of Congress leaders. Even UPCC president Raj Babbar has not shown up and the battle cry has been led entirely by Ajit Singh and Chaudhary.
Rakesh Tikait, a Bharitya Kisan and Jat leader believes this confused message will be reflected in the way people cast their vote on Monday. "I suspect most Hindu families are going to vote on both sides. Some members will vote for the BJP while will cast it for the RLD. BJP has a 20 percent hard core vote bank and it is the same with the Lok Dal. But in the case of 80 percent of Hindu families, I believe there will be voting on both sides," Tikait asserted. Tikait also expressed his apprehension that the state administration may create some impediment for Muslims casting their votes tomorrow. "They will insist Muslim women show their faces before casting their vote and show their Aadhaar cards just to slow them down. They obviously would not want all the Muslims to cast their votes," Tikait added.
But the BJP are not taking any chances either. Chief Minister Yogi Adityanath has held several rallies and Deputy Chief Minister Keshav Prasad Maurya, along with several senior leaders, including a half dozen ministers have been camping here for the past fortnight. Local farmer Suresh Rana is upset with the state government for not paying the farmers their dues. "Over Rs 1,200 crore is owned to farmers. Despite the state government promising that our dues would reach us within 15 days of the mill buying our sugar cane, little has been done to mitigate our problems," said Rana.
What impact the death of sugar cane farmer Udayveer Singh in the Baraut tehsil of Baghpat will have on the voting tomorrow is still to be seen. Singh, who died on Saturday, was sitting on dharna, along with 50 other farmers, protesting non-payment of their dues by sugar mills and hiking of power tariff to Rs 800 per month. While some farmers attribute his death to prevailing heat wave, others believe it was due to cardiac arrest. Rana added, "Look at the irony. We are not being paid and then on top of it, power tariffs have been hiked twice in the last five months."
There is no doubt that Modi's Sunday rally in Baghpat, where he will be arriving to inaugurate the first phase of the Delhi-Meerut highway, will have an impact on undecided voters. While Modi's roadshow will be restricted to seven kilometres around the Nizamuddin Bridge in New Delhi, he will then fly down to Baghpat to inaugurate an exhibition of the project. The RLD had urged the Election Commission to restrain the prime minister from holding this function but the poll body refused to intervene.
While Modi is known to help ensure voter swing in favour of the BJP at the last minute, Tabassum has put up the flags of the Congress, Samajwadi Party and Bahujan Samajwadi Party in her Shamli office even as her workers on Saturday were in the dark about the schedules for the RLD leader. They insisted their information was limited to Begum Sahiba's schedule. Whether this marriage between different parties will remain together will be seen in the months ahead.
India
Swami Vairagyanand Giri is no stranger to controversy. He organised a 'yagna' for the victory of Congress veteran Digvijaya Singh in the Lok Sabha polls and, after Singh lost, announced that he would take 'samadhi'
Politics
Senior leaders and members of the Congress Working Committee (CWC) have been carrying out 'PM House ghero' in protest, while party MPs are holding a 'Chalo Rashtrapati Bhavan' from Parliament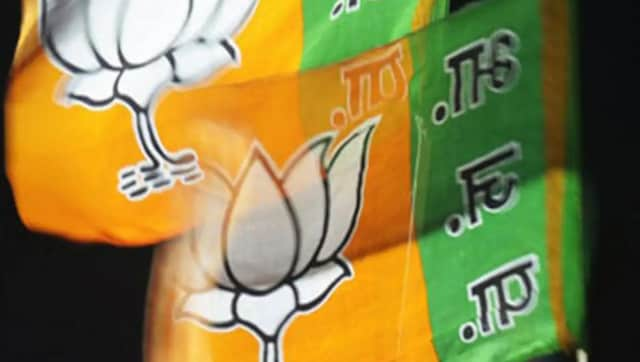 Politics
While Yadavs and Muslims form Samajwadi Party's "MY" vote bank, Jatavs favour Bahujan Samaj Party. Out of 1.70 lakh booths in UP, BJP finds itself comparatively weak on 22,000