Vijay Rupani starts second term as CM but Gujarat model has many chinks: Key challenges for BJP govt
The polls were won on the promise of a better Gujarat and, undoubtedly on Narendra Modi's personal charisma. But going forward, it is Rupani who would be burdened with the task to steer the government
With the election noise now behind him, Vijay Rupani is all set to usher in his second term in Gujarat, a state which has been under the Bharatiya Janata Party's (BJP) rule for 22 years straight. Though the BJP retained power in the key western state for a record sixth term, the fact that Congress did manage to chip away some of its strongholds is not lost on the party. The polls were won on the promise of a better Gujarat and, undoubtedly on Prime Minister Narendra Modi's personal charisma. But going forward, it is Rupani who would be burdened with the task to steer the government, neutralising the discontent amid Patidars and Dalits, and surviving an economic slowdown and the woes of the agrarian community. Add to it the state's rather stagnant performance on key human development indices like infant mortality rate, literacy rate, girls' enrollment in schools and a low conviction rate for crimes when it comes to scheduled castes and tribes when compared to the national average, Rupani has his task cut out ahead of him.
Agrarian Crisis
The BJP ceded a lot of territory to the Congress in the rural belt, which is plagued by an economic slowdown, repeated droughts, mounting debts and lowering prices of agricultural produce. Poll results show that the BJP lost 14 rural seats while the Opposition added the same number of seats to its tally. If Rupani seeks to reinvigorate BJP in the rural belt, he must address the roots of the agrarian crisis in Gujarat.
According to a report in Business Standard, Gujarat's agriculture grew at an average eight percent between 2002-03 and 2013-14. However, it suffered a visible blow in the wake of the agrarian economic slowdown since 2014-15. After shrinking by 1 percent in 2014-15, farm GDP in the state has not recovered much in 2015-16. Farmers are caught in a debt trap as falling prices have made agriculture unprofitable and the queues at government procurement centres are unending.
According to Hindustan Times, on an average a procurement centre can collect groundnuts from only 25 to 30 farmers, forcing hundreds to either hold on to the produce or sell it in the open market. The Minimum Support Price for groundnuts is Rs 4,500 per quintal whereas the market price is around Rs 3,250 a quintal, barely enough to cover input and livelihood costs. Therefore, the margin between MSP and open market prices is not lucrative enough to help farmers cover costs, let alone build profit to cushion them against erratic weather conditions.
Gujarat has faced drought, floods and delayed monsoon in the last five years. Experts say farmers' woes have been aggravated by the lack of last-mile connectivity for irrigation with water from the Narmada. This has rendered many regions dependent on the monsoon, especially Saurashtra and north Gujarat, according to Busines Standard. 
And the result of farmers' distress is quite visible on the party's poll tally. Saurashtra is the main cotton-producing belt in Gujarat and in 2017 polls, it is also the region where BJP suffered most heavily.
Dismal child healthcare 
India's fourth richest state's performance is abysmally poor on basic human development indices. The state's much-touted model of development fails to improve its tally in the national infant mortality index.
Gujarat is ranked 17th among 29 states on infant mortality and 25th by underweight prevalence among under-five children, only ahead of Uttar Pradesh, Madhya Pradesh, Bihar and Jharkhand, according to an Indiaspend report. Up to 33 infants die per 1,000 live births in Gujarat, and around 39 percent of children are underweight — the national average is 35 percent, according to a census report.
Smaller states such as Mizoram (11.9 percent) and Manipur (13.8 percent) and bigger states such as Kerala (16 percent), Punjab (21 percent) and Tamil Nadu (23 percent) have lower proportions of underweight children, the Indiaspend report said.
Moreover, Gujarat holds one of India's worst immunisation records. The state's immunisation coverage is 12 percentage points lower than the national average. Immunisation is one of the key methods to improve infant mortality rate as the country loses 0.5 million newborns each year to diseases preventable by proper vaccination.
The state has equally disturbing figures in malnourished and stunted children, which results from improper and inadequate nutrition. In 2015-16, 5.2 percent of children below two years received an adequate diet in Gujarat, compared to 9.6 percent in India, according to NFHS data. Wasting of children has also registered an increase in the state over the last 10 years, despite increased health spending in Gujarat from 3.4 percent of aggregate expenditure in 2000-01, to 5.4 percent in 2016-17, Indiaspend reported.
Congress president Rahul Gandhi also, in his Gujarat Mange Jawab campaign wherein he asked one question a day, attacked the BJP government on the dismal child healthcare figures.
22 सालों का हिसाब#गुजरात_मांगे_जवाब

प्रधानमंत्रीजी-8वाँ सवाल:

39% बच्चे कुपोषण से बेज़ार
हर 1000 में 33 नवजात मौत के शिकार
चिकित्सा के बढ़ते हुए भाव
डाक्टरों का घोर अभाव

भुज में 'मित्र' को 99 साल के लिए दिया सरकारी अस्पताल
क्या यही है आपके स्वास्थ्य प्रबंध का कमाल?

— Office of RG (@OfficeOfRG) December 6, 2017
It would be one of Rupani's key challenges to improve the state's performance in child healthcare.
Bringing Patidars, OBCs and Dalits onboard
This was the loudest of narratives that played up in the run-up to the election. The communities once seen as the bedrock of party's support base in Gujarat showed visible discontent, even though their votes split skewing the polls ultimately in the party's favour.
The Patidars are angry as they feel sidelined in the Gujarat growth model and demand for reservations in government jobs. The Dalits feel that the BJP is against them as incidents of brutality against the community were highlighted. OBCs claim they have been ignored by the BJP government in the last 22 years, despite forming an overwhelming majority in Gujarat electorate.
Patidars were traditionally land tillers in Gujarat. In the 1970s, after the land reforms by the then prime minister, Indira Gandhi, many of them became owners of the farms they were cultivating. For around three decades, they survived on a steady farm income generated from cotton, groundnut and castor. But, once the harvest stopped yielding high returns, their youth became unemployed and, thus, restless.
Dalits, on the other hand, are traditionally the most backward class despite the sheen of urban development in the state. As per the Directorate of Economics and Statistics, government of Gujarat, the literacy rate of SC students from Gujarat has gone up from 70.50 percent in 2001 to 79.18 percent in 2011. According to an Indiaspend report, conviction rate for crimes against SC and ST communities were nearly six times lower than the national average between 2004 and 2014. In 2014, 3.4 percent of crimes against SCs in Gujarat ended in convictions, against a comparable national rate of 28.8 percent — that is, one conviction for every eight across the country.
Similarly, according to latest NCRB data, in 2016, the conviction rate of crimes against SCs was a mere 4.6 percent, while nationally it was 25.7 percent, according to the latest NCRB data.
Add to it events like the Una flogging incident, where Dalit youths were beaten up by cow vigilantes for skinning a dead cow, the discontent amid the community is rising.
Although the issues of this communities were rooted in underlying infrastructural and development problems, in the poll season a lot was dependent on perception management. Three young leaders who surfaced on the state's political landscape — Hardik Patel, Alpesh Thakor and Jignesh Mevani — to build this perception that the BJP is against the marginalised class in the Gujarati society. While the after-effects of their arrival in politics remain a much-debated topic, it is in Rupani's favour to try and assuage these communities and win back there support.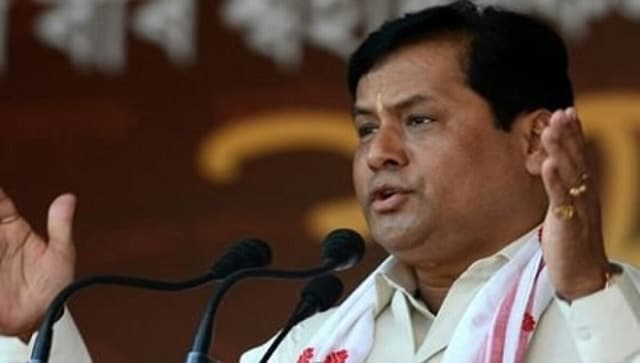 Politics
The ruling BJP-led alliance in Assam is all set to form the government for the second consecutive term
Politics
It is for the first time in West Bengal that the Left and the Congress, which ruled the state for decades, will have no representation
Politics
The ruling Trinamool Congress looks set to retain power in West Bengal with the party having already crossed the halfway mark headed for over 200 of the state's 292 seats that went to the polls