UP Election 2017: Will BJP suffer in Varanasi with millenials unhappy with MP Narendra Modi?
Unlike the rest of Uttar Pradesh, where Modi is hailed as a crusader against corruption, weavers in his parliamentary constituency Varanasi question the motives and objectives behind demonetisation
One of the most fascinating segments of voters who will be going to the polls over the seven phases of the Uttar Pradesh Assembly election is the millenial voter. Parth MN, who is travelling through Uttar Pradesh, has filed a series of ground reports on millennial voters in the state, with a special focus on the concerns of young voters. This, the final part of the series, will focus on first-time voters of Varanasi.
Mehboob Ali says his business has been getting better. It is almost up to 40 percent of what it used to be prior to November last year. "We sat idle the next two months," he says. "It is gradually picking up over the past few weeks."
The famous weaver's community of Varanasi, numbering almost two lakhs in the district, is still grappling with the effects of demonetisation. Ali, 20, who is steering the business his grandfather started, says the family has been struggling to make ends meet. "We are still standing in bank queues for bearer cheques, on which our business runs," he says. "We have to pay salaries of Rs 2,000 every week to every laborer. Their bread and butter is in our hands. We know how guilty it feels to delay their payment."
Ali did not study beyond high school, and joined his father's business at the age of 10. He has four younger brothers in school, who he hopes would not join him. "I quit studies because I could help my father make more money and my younger brothers would be able to study," he says. "I want them to find better jobs. Move out of Varanasi, if possible, Uttar Pradesh."
Most of the millennial voters in the weaver community express their desire to break out of the family business, but mention lack of employment in the same breath. If they can afford better education and are lucky enough to get a job, they say, they would take it. Family business, which is not in the best of shapes, is a fallback option.
Unlike the rest of Uttar Pradesh, where Modi is hailed as a crusader against corruption, weavers in Varanasi question the motives and objectives behind demonetisation. Their vote is mostly going to Akhilesh Yadav. "Electricity rent for the machine is only Rs 85 a month," says Ali. "Akhilesh did that. We have done better under his government."
But Varanasi is a complex place, where Bismillah Khan played his eternal shehnai and, at the same time, thousands of devout Hindus take a dip in the Ganges.
Along with the weavers, Brahmins form a formidable votebank in the district. Brahmins — who constitute about 13 percent of the state's population — are pivotal in about 20 parliamentary seats, especially in eastern UP. Varanasi is one of them, which is why cries of reservation are louder among the millennial voters.
Bhumika Shukla, studying conflict management and development at BHU, says her father is in the Uttar Pradesh police, and transfers and promotions are extremely biased. "The Yadavs are favored above others," she says. "And it is true everywhere. It is much more difficult for me to get a government job as compared to a Yadav. There is a reason why they say 'yeh Yadavoki sarkar hai'. The reservation system has to be revisited."
Students say they don't think of caste or religion, but only of development ahead of casting their vote. But they are vocal about reservation and know which party has fielded how many Brahmin or OBC candidates across the state.
There is 27 percent reservation for OBCs and it's said the Yadav community benefits most from it, with the Samajwadi Party often accused of favoring them over others. There are murmurs of an anti-Yadav vote being consolidated behind BJP. However, even though it is Prime Minister Narendra Modi's parliamentary constituency, it does not seem like a cakewalk for the BJP.
Eight constituencies from Varanasi will go to polls on 8 March. Three seats lie in the city of Varanasi, and five in the rural district. In the north Varanasi seat, two BJP leaders are contesting independently because they did not get the party ticket. If they eat into the BJP's voteshare, the SP-Congress alliance could sneak through. In the south, 55 percent are Muslims, who are likely to consolidate behind the alliance as well. In the cantonment seat, the contest is too close to call. Of the five rural constituencies, Ajay Rai and Surendra Patel of the gathbandhan are difficult to beat.
Apart from criticism of Modi and Akhilesh echoing through the rest of the state for communal and not being able to handle law and order, respectively, among the youth in Varanasi, there is a sense of disillusionment with the prime minister, for the city has hardly changed after he became an MP. It still suffers from the issues it suffered earlier. "There is no proper drainage facility, the city is full of dirt and filth," says Ankit Yadav, an MSW student at Kashi Vidyapeeth. "Modi has made a lot of promises but he hardly keeps them. The Rupee is falling. GDP has taken a hit. Where is 'achche din'?"
Further, the changing discourse at educational institutes in India is also a talking point among students at BHU. After appearing on Rajdeep Sardesai's show, Manesha Shukla and her three friends received rape threats for speaking out against gender injustice. "Girls cannot participate in protests or debates, there is injustice with the food we are served, and there are restrictions on clothes and timings as well," says Manesha, a BSC second year student at BHU. "They keep an eye on who we hang out with."
Students who have spent more than three years at BHU say the culture was liberal, and the discourse was free prior to the current vice-chancellor's appointment. Now, celebrating Valentine's Day can lead to cancellation of hostel. Even teachers say they hesitate expressing their socio-political views on social media, and the posts of students and teachers are monitored. Teachers with Right leanings have it easier, they say, and discussions on Gandhi have reduced, while those on Golwalkar have increased in seminars.
A 24-year-old girl, pleading anonymity, says she was happier with the earlier vice-chancellor, and lately feels claustrophobic because of increasing restrictions. "The ABVP is also getting belligerent at BHU," she says. "They ride around with their bikes and indulge in moral policing. We have seen what they did at Ramjas and JNU. Personally, I would not have minded voting for the BJP. But with the rising influence of ABVP and decreasing free space at universities, I will now think twice before voting for them."
Read the other reports in the series:
I. How Lucknow's first-time voters are gearing up for the polls
II. In Sonia Gandhi's adopted Udwa village, millennials are impressed with Modi's 'audaciousness'
III. In VIP constituency of Raebareli, millennial voters vexed with Congress, inclined to vote for Akhilesh
IV. In Amethi, millennial voters are looking beyond Rahul Gandhi
Find latest and upcoming tech gadgets online on Tech2 Gadgets. Get technology news, gadgets reviews & ratings. Popular gadgets including laptop, tablet and mobile specifications, features, prices, comparison.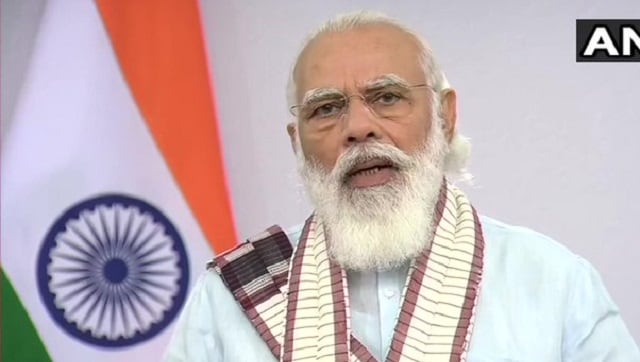 India
The apex court upheld the Allahabad High Court judgment dismissing Tej Bahadur Yadav's election petition against the poll panel's decision to reject his nomination papers
India
MSP was started in the 1960s when India was a food-deficit nation and it has skewed India's farm economy towards a handful of crops.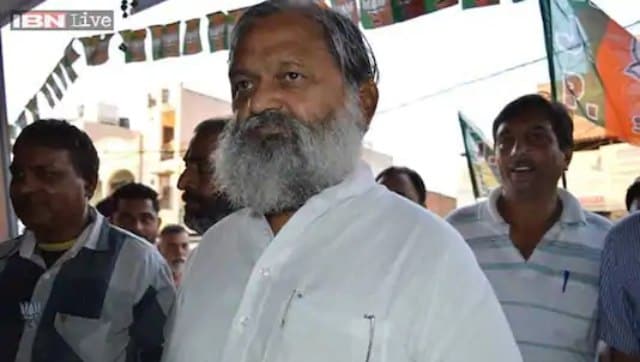 India
The minister's statement comes days after the Uttar Pradesh government cleared a draft ordinance against conversion through force or fraudulent means