The Accidental Prime Minister sparks row: BJP calls film 'riveting tale', Congress says 'facts have been played with'
BJP praised The Accidental Prime Minister on Twitter, saying the film told a 'riveting tale of how a family held the country to ransom for 10 long years.'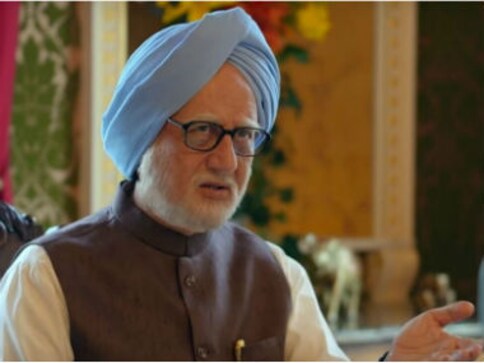 The Bharatiya Janata Party on Thursday praised the movie The Accidental Prime Minister on Twitter, saying the film told a "riveting tale of how a family held the country to ransom for 10 long years."
Riveting tale of how a family held the country to ransom for 10 long years. Was Dr Singh just a regent who was holding on to the PM's chair till the time heir was ready? Watch the official trailer of #TheAccidentalPrimeMinister, based on an insider's account, releasing on 11 Jan! pic.twitter.com/ToliKa8xaH

— BJP (@BJP4India) December 27, 2018
While it is uncommon for a political party to post praise for an upcoming film, it is no surprise that BJP tweeted out praise for this particular film.
The film is based on the book of the same name, written by Sanjay Baru, who served as former prime minister Manmohan Singh's media adviser from 2004 to 2008.
The trailer shows Singh as the victim of internal politics of the Congress ahead of 2014 general elections, which the UPA (United Progressive Alliance) lost.
Maharashtra Youth Congress has written to the makers of the film and has asked them to show them the movie before its release.
"If the said movie is released without prior screening for our office bearers and without making necessary changes recommended by us that we find out after viewing the movie it will be understood that you are doing this deliberately and we have other options open to stop the screening of the same across India," Congress said in its letter.
Veteran actor Anupam Kher, who is essaying the role of Singh in The Accidental Prime Minister, had said that the film is a "game changer" in political biopics as it does not shy away from taking real names.
Asked if the ruling BJP government, which lost three state elections recently to Congress, would use the film as a tool in the run-up for the 2019 Lok Sabha polls, Kher said, "If I would have been in politics, I would have definitely told them to do so. But I am an actor, they will decide."
We did not start the film thinking that this kind of political scenario will be there. It is a political film based on a book, whatever the book has said we have tried to make that," he added.
Kher said the film is open to interpretations and it would be wrong to say that it supports or criticises a particular political party.
With inputs from PTI
Politics
Reform in the national interest, something Prime Minister Narendra Modi has chosen as his mission, is always difficult. Yet, he should stick to his guns
India
Senior Congress spokesperson said they skipped the event to protest against the BJP government which enacts laws by bypassing parliamentary scrutiny and insults parliamentary democracy
India
Speaking on the abrogation of Article 370 in Jammu and Kashmir, Azad while addressing a rally in Pooch district said that only Supreme Court can take such a decision or Congress has to come power with 300 plus seats but he does not see that happening