'Receive much more hatred in India than love in Pakistan': Mani Shankar Aiyar sparks another row during Karachi visit
Suspended Congress leader Mani Shankar Aiyar has sparked yet another controversy by his comments in and about Pakistan, where he said that while there has been a change in mindset in Pakistan, India is still caught in a 'partially 1947 situation'
Suspended Congress leader Mani Shankar Aiyar, who is visiting Pakistan, sparked yet another controversy on Tuesday, saying he received "much more hatred in India" than the love he receives in Pakistan, according to several media reports.
Aiyar made these comments during the Karachi Literature Festival, ANI reported.
Thousands of people, whom I don't know, hug me, wish me. I recieve much more hatred in India than the love I receive in Pakistan. So I am happy to be here. They are clapping for me because I speak of peace: Mani Shankar Aiyar in Pakistan (file pic) pic.twitter.com/VxjHzO7TV3

— ANI (@ANI) February 13, 2018
Aiyar added that while there has been a change in mindset across the border, India is still caught in a "partially 1947 situation", Indian Express reported.
Aiyar also said, "All political parties except the Jamaat-e-Islami say they want peace with India. Now, this change in mindset that is taking place in Pakistan is not reflected in India. Therefore we are still caught in a partially 1947 situation." Aiyar comments are similar to Jammu and Kashmir chief minister Mehbooba Mufti's calls for dialogue with Pakistan.
"There is only one way of resolving India-Pakistan issues and that is by an uninterrupted and uninterruptible dialogue," he said in Karachi. "And I am very proud and half very sad that this sentence of these three words has been accepted as Pakistan policy, but has not been accepted as Indian policy," he added about the need for "uninterrupted and uninterruptible dialogue".
Aiyar, 76, was suspended from Congress for his "neech" (lowly) jibe at Prime Minister Narendra Modi during the Gujarat Assembly polls. A few party leaders have called for his expulsion from the party.
According to NDTV, senior Congress leader Hanumantha Rao said that he will write to party president Rahul Gandhi, asking him to expel Aiyar. "He should stop giving such remarks, he has already been suspended. He should stay quiet," Rao also said to ANI.
The report added that BJP spokesperson Sambit Patra said Aiyar was a "repeat offender," and added "we have seen him in the past also going to Pakistan and saying 'Modi ko hatana hoga'." Patra was referring to another controversy that plagued Aiyar during the Gujarat polls.
Aiyar's comments come on the heels of the Jammu attack, where militants stormed the Sunjuwan army camp in Jammu and entered the residential quarters of junior commissioned officers, spraying bullets and hurling bombs. On Monday, Defence Minister Nirmala Sitharaman issued a stern warning to Pakistan saying that it would have to pay a price its "misadventures".
Pakistan, in retaliation, said that Islamabad will pay New Delhi in "its own coin in case of any Indian misadventure" with Defence Minister Khurram Dastgir vowing to "defend robustly" every inch of his country's soil. "Any Indian aggression, strategic miscalculation, or misadventure regardless of its scale, mode, or location will not go unpunished and shall be met with an equal and proportionate response," Dastgir said.
With inputs from agencies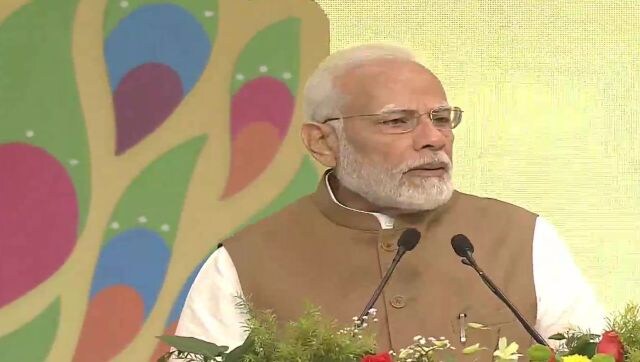 India
In September, PM Modi's carcade stopped to make way for an ambulance en route to Gandhinagar from Ahmedabad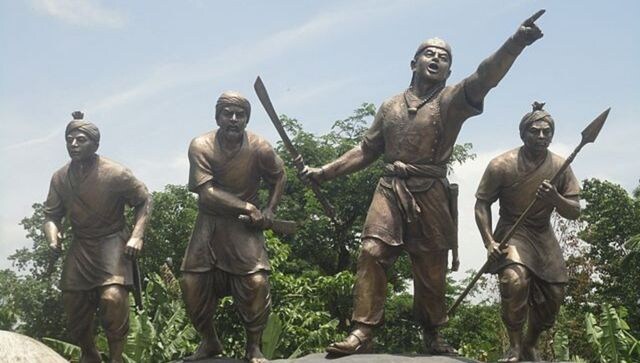 India
PM Narendra Modi will attend the valedictory function being organised in Delhi's Vigyan Bhawan on 25 November to celebrate the 400th birth anniversary of Ahom commander Lachit Barphukon. The legendary warrior is renowned for routing the Mughals in the 1671 battle of Saraighat
Opinion
Already there are Muslim voices on social media expressing discomfort and even disgust about his overtly saffron optics